10 selected Research Luxembourg results – June 2023
21 July 2023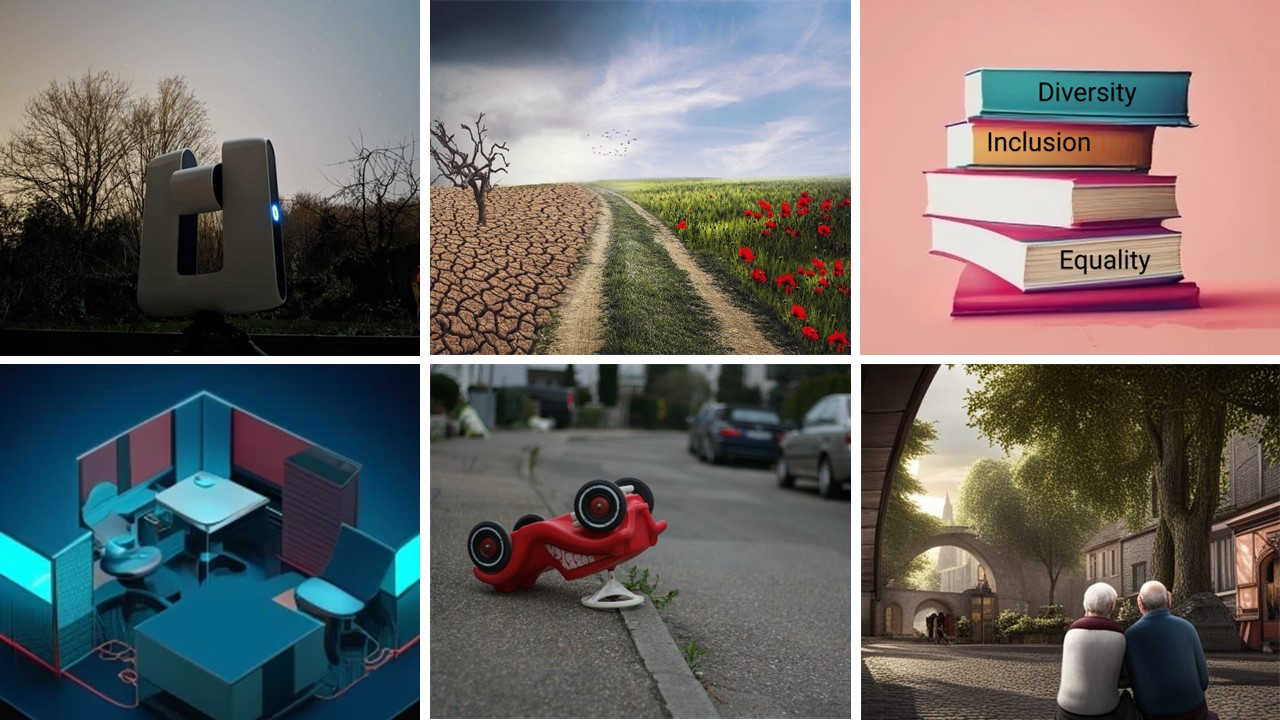 Luxembourg News in Science & Research
An AI in space; a study on diversity; global warming in Luxembourg: here are the latest scientific news from Luxembourg.
Olivier Parisot/MILAN Sky Survey; Craiyon; Night Café; Pixabay
When artificial intelligence explores space
Interdisciplinary Centre for Security, Reliability and Trust (SnT) – University of Luxembourg
AI is increasingly finding its way into science- and into space. The SnT is proving this by launching its first space experiment in orbit: AI4Space. This system is responsible for autonomously detecting an anomaly in a satellite before it becomes a problem. More specifically, AI4Space identifies satellites' temperature variations.
Detecting thermal anomalies enables us to assess the state of health of a satellite system, similar to taking a patient's pulse. In this case, the stethoscope consists of a printed circuit with sensors, resistors, infrared cameras, and a computer to process the algorithms. The data collected will then be processed by human intelligence on Earth – to enable the machine to perfect itself over time.
If AI4Space succeeds in its mission, it will be one small step further in space!
To the press release / More information
What do we know about global warming, the ecological footprint and decarbonisation in Luxembourg?
The Grand Duchy has warmed by 0.9 degrees (based on long-term observations from 1961 to 2020) and 85% of its forests are damaged (compared with 20% in 1985). On the positive side, greenhouse gas emissions have fallen by 30% in just a few years. These are the answers provided by STATEC in a recent, highly detailed report covering some of today's biggest environmental issues.
It's not all green and black then: decarbonisation, for example, which can be attributed as much to the energy mix (with a move away from fossil fuels) as to more efficient industry and an eco-responsible lifestyle, has clearly made progress. And despite considerable economic growth, the country's energy consumption has not increased significantly in recent years. The country's biodiversity also appears to have been preserved for the time being.
Such a report is essential for monitoring the effectiveness of the environmental measures implemented in a country.
To the press release (in French)
Do our schoolbooks offer a diverse, inclusive and equal vision of society?
The answer is clearly no. Three researchers from the University of Luxembourg have analysed the representation of gender, minorities and non-white people in secondary school textbooks, and the results show a glaring lack of diversity. Only 21% of the characters are female. People with disabilities are shown only in relation to their disability, or not at all. Gay characters, meanwhile, are totally absent from geography and maths books, and vastly under-represented in other subjects, making them invisible. A related fact: most literary texts in schoolbooks are written by men.
The authors put forward a set of 10 recommendations for creating a school environment that is representative of society and conducive to equality (avoiding professional stereotypes, for example).
As part of the study, 52 textbooks (German, French, English, mathematics, natural sciences, history and geography) were analysed.
To the press release (in French)
What does the deep sky look like from Luxembourg?
Luxembourg Institute of Science and Technology (LIST)
The answer in images is provided by a team from LIST as part of the MILAN (MachIne Learning for AstroNomy) project. Over the course of 12 months, using an automatic portable observation station, the researchers acquired several tens of gigabytes of deep-sky astronomical images visible from the northern hemisphere: nebulae, galaxies, star clusters, etc.
According to the authors, this dataset is the largest publicly available compilation of raw images captured by an automated telescope. The images have been published under the name MILAN Sky Survey, enabling researchers, people from industry and the general public to use them, for example to develop image processing methods.
This undertaking was not without its pitfalls: the particularly changeable weather at the observation site meant that researchers had to always be on hand to obtain favourable conditions.
What happens when citizens decide on the future of their city's budget?
In the town of Dudelange – the first municipality to set up a participatory budget in Luxembourg – citizens were able to decide entirely on the future of a 100,000 euros budget allocated by the town council. The project was carried out in collaboration with the Luxembourg Platform for Participatory Democracy (PLDP) at the University of Luxembourg. 25 projects aiming at improving the community's living environment were submitted by residents, 5 of which were validated by a vote of the town's inhabitants during 2022.
Most of the participants had the classic profile of political involvement (35-65 years old, high level of education, interested in the subject). The report also shows that certain categories that are under-represented politically were well included: women, people of foreign origin and citizens with an education equal to or less than the baccalaureate.
The authors of the evaluation report recommend raising public awareness to strengthen the diversity of opinions.
To the press release (in French) / To the publication (in French)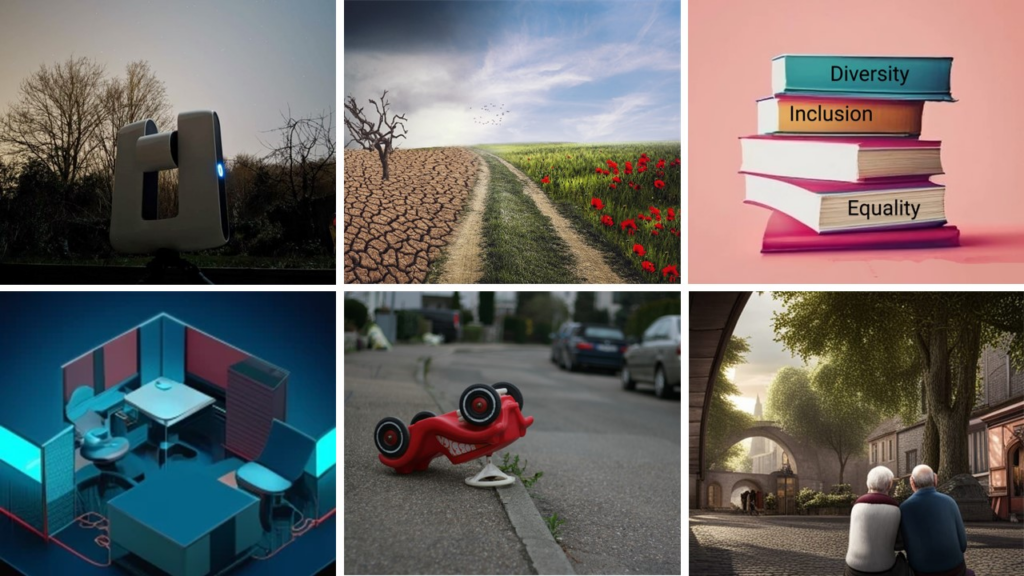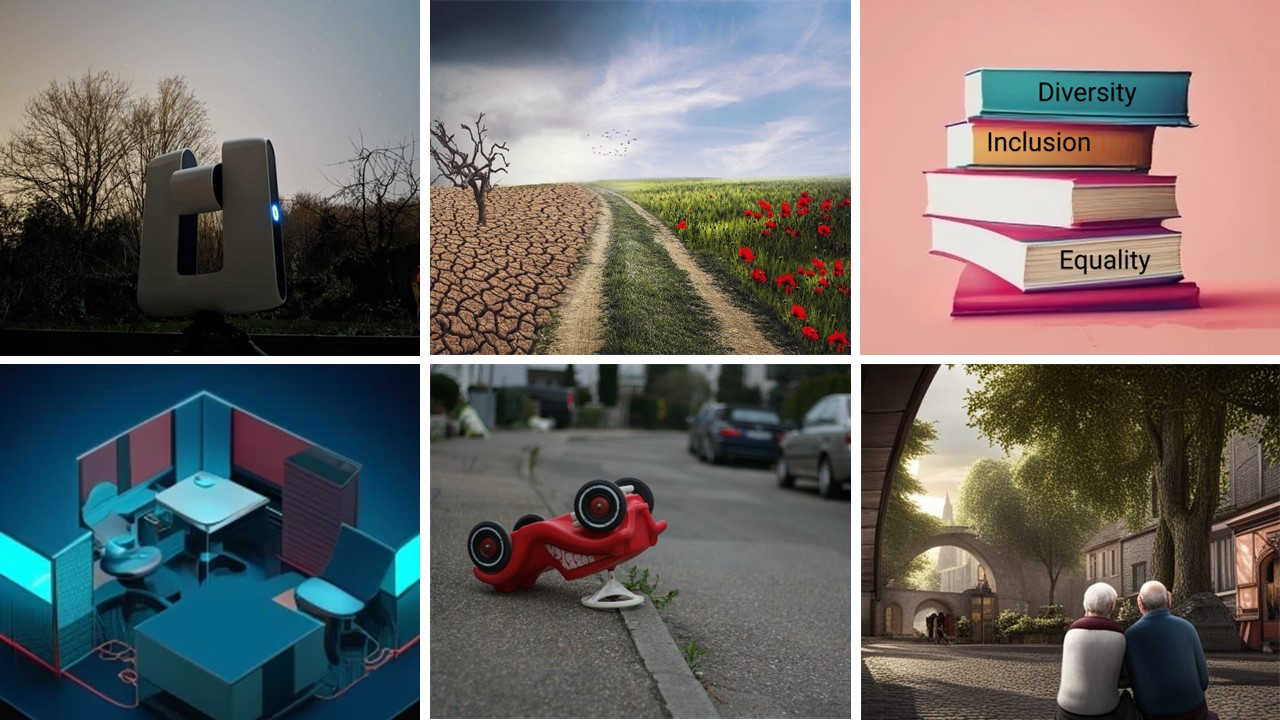 Can we identify the symptoms of an illness by the sound of our voice?
Luxembourg Institute of Health (LIH)
It's quite possible, because our voice transmits much more information about our state of health than we might think. Dr Fagherazzi's team at the LIH recently published the protocol for their "UpcomingVoice" study on voice recognition and symptom monitoring in Long COVID. For some years now, researchers have been using artificial intelligence to analyse patients' voices to detect certain symptoms and clinical signs. These voice characteristics are called "vocal biomarkers".
The use of voice biomarkers could thus facilitate accurate, objective monitoring of the persistent, fluctuating and versatile symptoms of Long COVID, and could be used to detect other serious illnesses and various risk factors. The results from the LIH team are eagerly awaited.
How is the Luxembourgers' standard of living changing?
The results of this new STATEC publication may come as a shock, given Luxembourg's economic strength: in 2022, 20% of households in the country said that they would have difficulty making ends meet; the risk of poverty affects more than 17% of the population (compared with 22% in the EU, according to Eurostat). What's more, major inequalities persist within the population.
Inflation rose sharply in 2022, leading to significant economic difficulties and material deprivation for many households. These include the financial inability to replace worn-out furniture, afford a week's holiday or a meat or fish meal (or vegetarian equivalent) every other day.
The STATEC survey on household income and living conditions in Luxembourg has been modernised for 2022. It is part of a European framework (European Union Statistics on Income and Living Conditions – EU-SILC).
How is road safety evolving in Luxembourg?
The year 2022 was marked by a worrying situation in terms of road safety: the number of fatal victims rose sharply (36 deaths involved in 35 fatal accidents). This means that there were 12 more deaths on Luxembourg's roads than in 2021 – 50% more. By contrast, the three previous years were stable.
Speed remains the main cause of these fatal accidents, with a slight upward trend, closely followed by drink-driving. Offences towards pedestrians account for 11% of serious or fatal accidents in 2022. Against this backdrop, the Ministry of Mobility and Public Works points out that there is still a great deal to be done in terms of road safety.
STATEC publishes annual figures on road accidents collected in partnership with the Police Grand-Ducale.
To the press release (in French) / To the publication (in French)
How much does an elderly couple need to live decently in Luxembourg?
3,471 euros per month: that's the considerable sum it would take for an elderly couple to live decently and age in good health. This reference budget was calculated by STATEC (with the help of a panel of experts and 6 focus groups) for people aged 65 and over who are retired and independent.
Such a sum would enable them not only to meet the basic needs of life (food, hygiene, clothing, etc.) but also to age in accordance with the "active ageing" principles, i.e. with full participation in society – particularly in the form of physical or cultural activities, or learning.
According to the experts, the food budget and the budget for social activities should be ore or less at the same level, to maintain physical and mental well-being and avoid social isolation.
Could the Metaverse be useful in the professional world?
Luxembourg Centre for Contemporary and Digital History (C²DH)
When we think of the Metaverse, we often for its entertainment and social networking functions. But its usefulness could be much wider. Dr Elena Danescu, from C²DH, has co-edited a book describing the potential role of the Metaverse (a set of virtual worlds connected to the Internet and accessible via augmented reality headsets) in the workplace.
Entitled "Fostering recovery through metaverse business modeling. Interdisciplinary perspectives on an emerging paradigm shift", the book was published by Springer Nature Publishers. The Metaverse could be used to create tools for collaboration and data visualisation within a shared digital space, enabling the expansion of remote working.
The book also offers a critical reflection on the impact of digital technologies on globalised socio-economic and monetary processes, the essence of work and the creation of value.
Author: Diane Bertel
Similar articles