Belval, the Innovation Campus
12 April 2022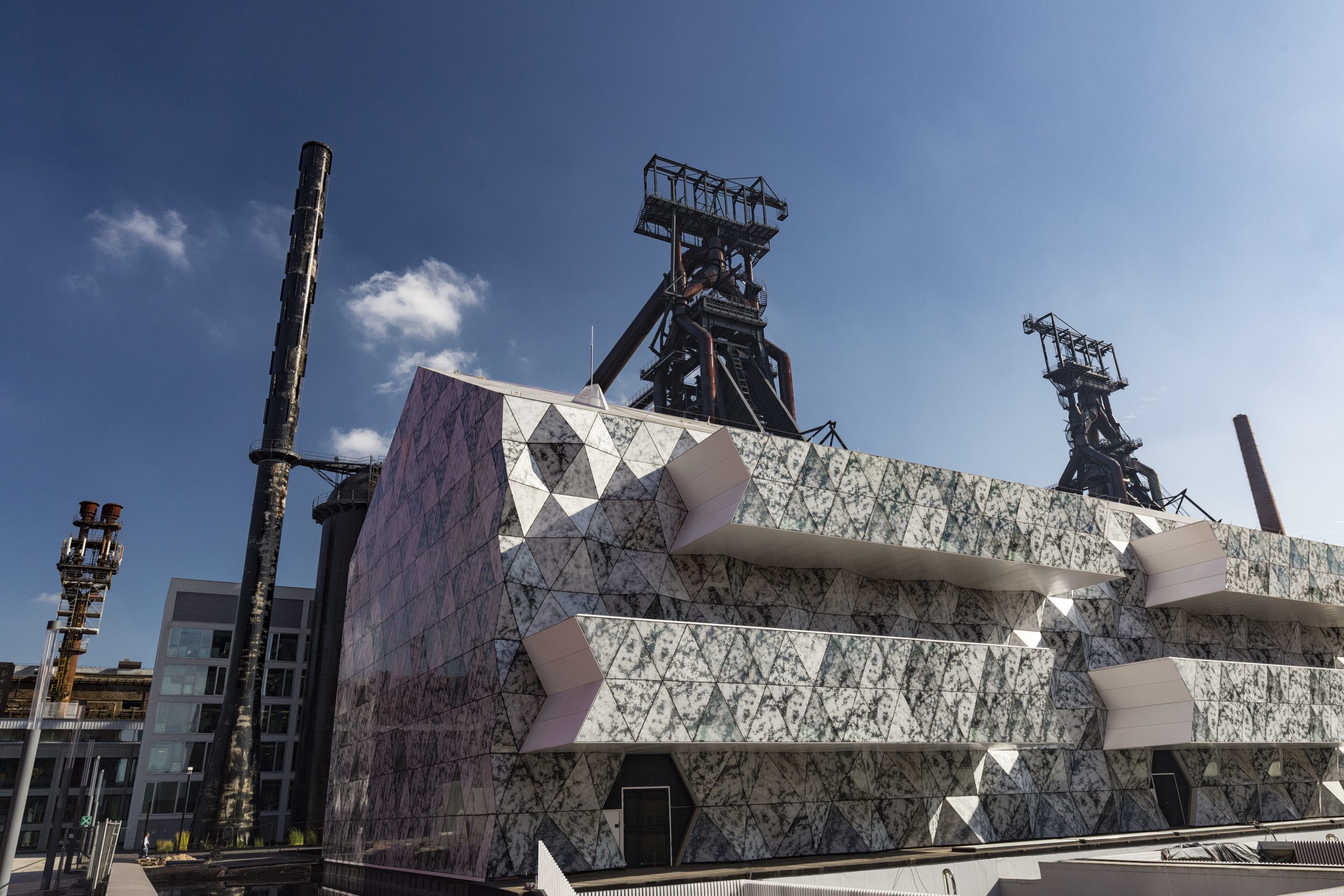 Where once the blast furnace chimneys were stoked, today the campus is where great minds are set ablaze!
Belval is the centrepiece of one of the largest urban repurposing projects in Europe, representing a 1 billion Euro investment. It is now hosting the most important education and research pole in Luxembourg, welcoming public and private organisations, state of the art research facilities as well as accommodation and recreation areas.
In 2002, the Belval industrial site – 120 hectares in size – located in the south of Luxembourg, was chosen as the site of the large urban development plan "Cité des Sciences, de la Recherche et de l'Innovation" (City of Science, Research and Innovation). Repurposing the land from an industrial to a modern city quarter, while also preserving historical landmarks, carried with it a large investment and commitment from the government.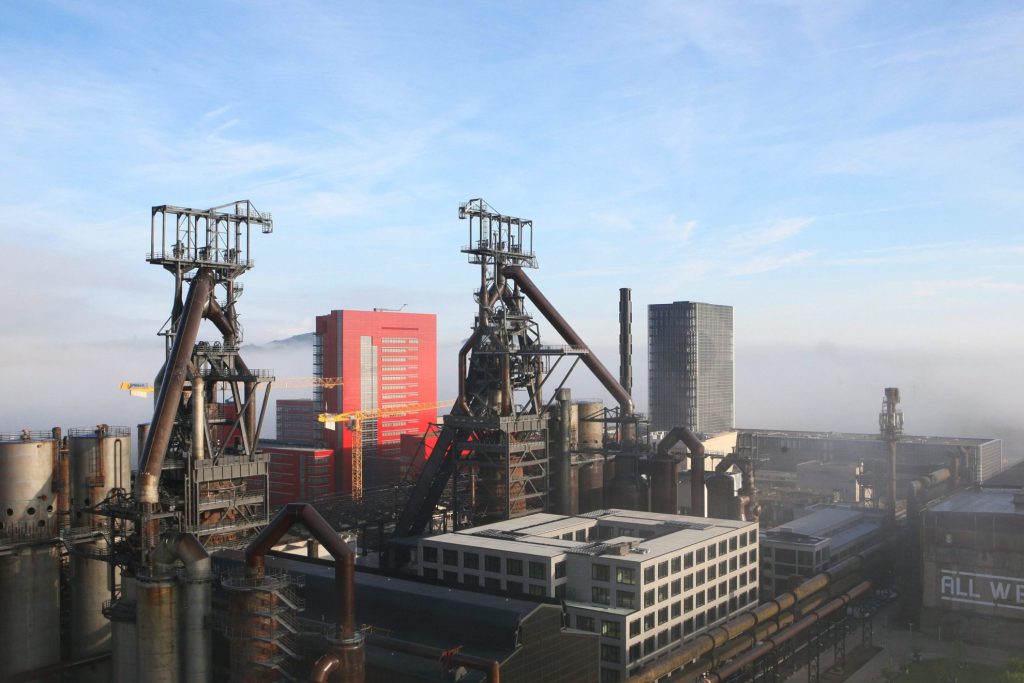 From steel industry
In 2005, the new urban district began to emerge from Belval. This district in Luxembourg's second-largest city, Esch-sur-Alzette, Belval had historically housed major steelworks with thousands of steelworkers who produced millions of tonnes of cast iron steel. This national expertise in steel had originated in the 1840s with the discovery of phosphoric iron ore deposits. Steel products were then used to lay train tracks and connect the continent, to rebuild Europe after its wars and to build skyscrapers in financial districts around the world.
The new Belval innovation campus
Luxembourg set its sights in the early 2000s on becoming an international hub fostering research and innovation. To do this, it needed a campus to host its main university and public research institutions as well as living accommodations, private businesses spaces and recreation areas to create a sense of community.
The science and research scene is now at the heart of Belval's innovation campus. It comprises the University, research centres, business incubators, and innovation agencies all on one shared site to showcase Luxembourg's public research. Researchers, students, inhabitants and workers all converge in a single place to help fuel an open mindset.
The revitalized Belval is now a great example of new urbanism that is modern and integrated into the contemporary times. Having won the DGNB (German Sustainable Building Council) Gold label for sustainable development, the project follows many of the established academic teachings and research based policy advice that public research institutions in Belval are researching.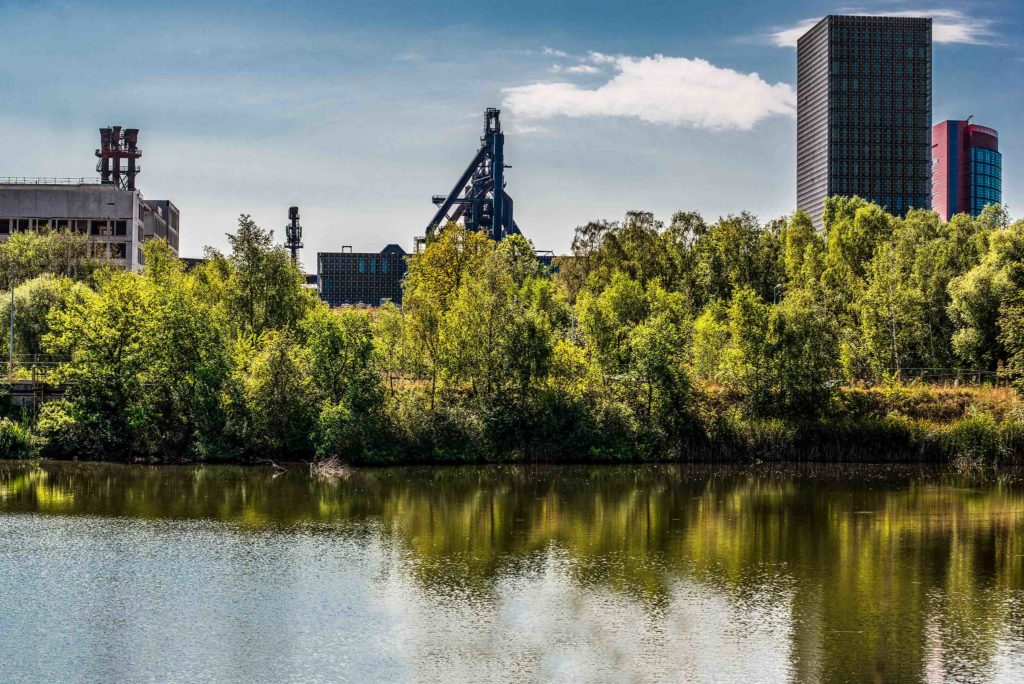 Fonds Belval
In order to implement the State's investment programme in Belval, the foundation 'Fonds Belval' was established to produce construction programmes and feasibility studies, organise architectural design competitions, oversee studies as well as undertake the projects financial management.
Today, the Fonds Belval is still overseeing construction aspects. It manages and operates facilities which can host cultural events, conferences and other professional events.
Discover this interactive map which details completed projects and those that are underway.
Taking a closer look
Within this city of Science, research reigns as young students to senior award winning researchers create a site of knowledge.
Here is an overview of the main research buildings located on the Belval Innovation campus:
The "Maison du Savoir" (House of Knowledge), constitutes a symbolic centre of the renovated Belval that brings the industrial past face to face with the future development of the site.
It houses the University of Luxembourg, the Luxembourg National Research Fund (FNR) and other general teaching infrastructure.
The "Maison de l'Innovation" (House of Innovation) hosts research activities that require high performance software with important operational potential in the fields of information, communication and health. It houses the Luxembourg Institute of Science and Technology (LIST) for theoretical research into information technology and related field, and Luxinnovation, the national innovation agency.
The "Maison du Nombre" (House of Numbers), is dedicated to research activity into mathematics and information technology. It comprises office space for theoretical research, the city of Science central computing centre and the refrigeration plant.
The "Maison des Arts et des Étudiants" houses activities in the plastic and conceptual arts, music and theatre fields and any form of artistic expression. It also houses socio-cultural activities. It is also the student organisations' headquarters.
The Technoport/business incubator is an infrastructure resource that exists to foster young developing companies. It provides premises, infrastructure and a framework that encourages technology transfer and the industrial development of research projects.
In the near future, new projects will further enrich Belval as the national archives and the HE:AL campus are set to arrive.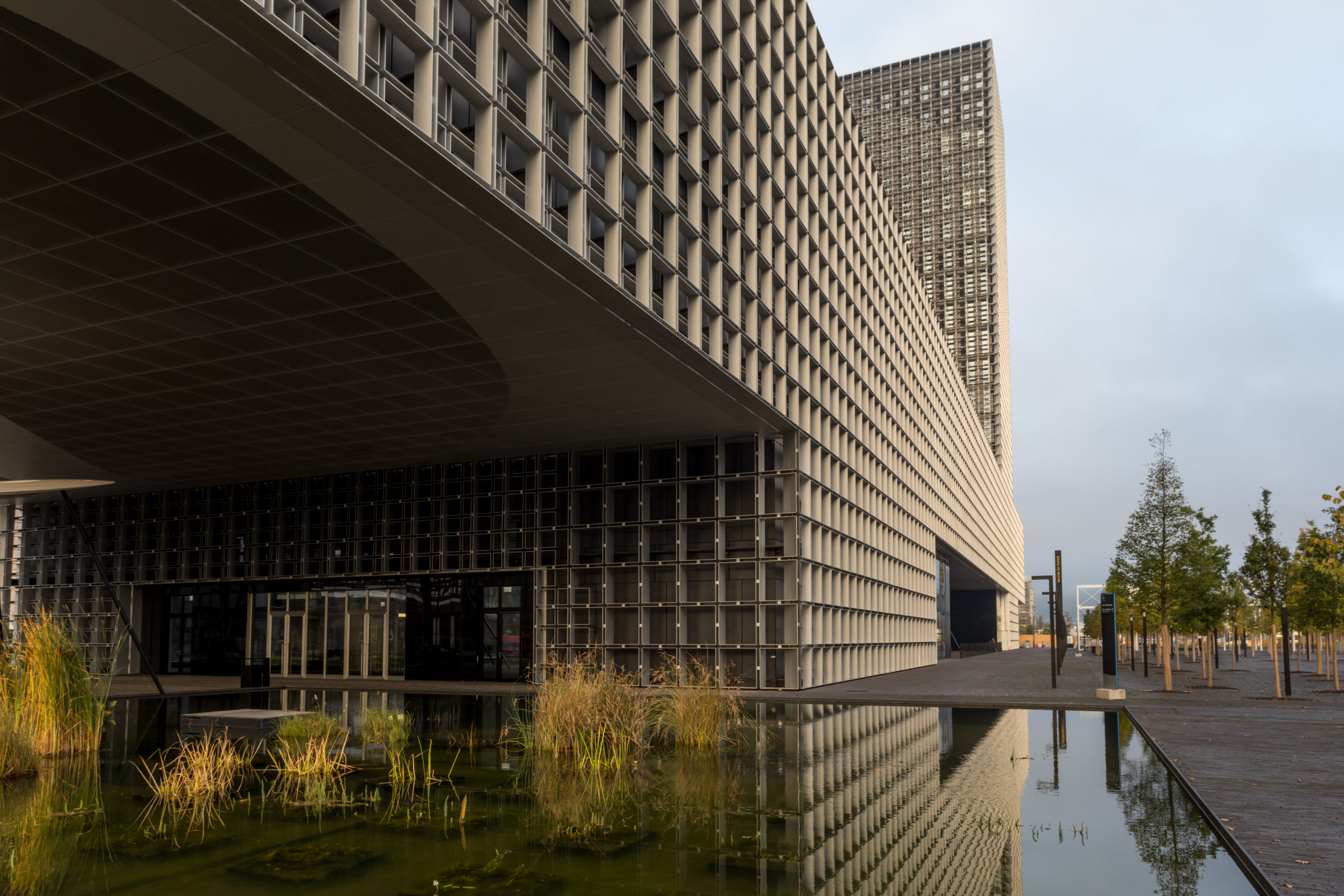 Similar articles