10 selected Research Luxembourg results – May 2023
05 July 2023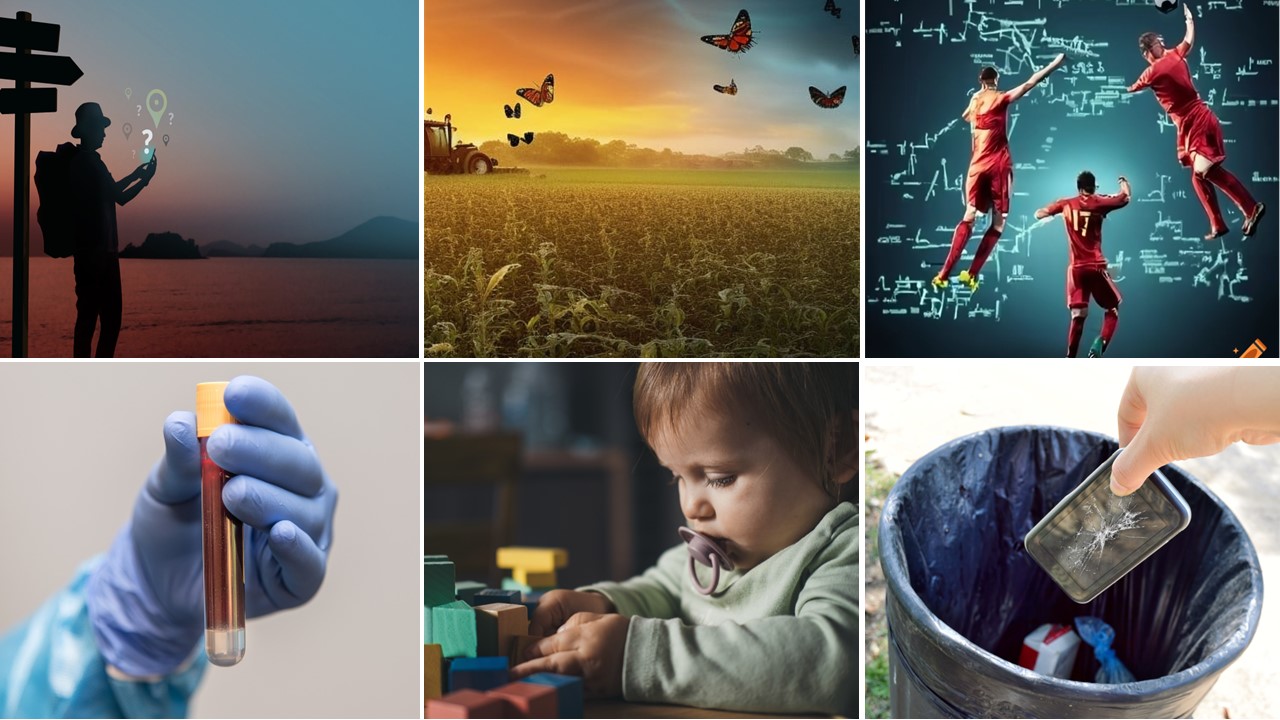 Luxembourg News in Science & Research
A blood test to diagnose Parkinson's disease; the decline of butterflies; a new molecule to fight leukaemia: here are the latest scientific news from Luxembourg.
Adobe Stock; NightCafé; Craiyon; Pixabay; Flickr
A blood test for effective diagnosis of Parkinson's disease
NCER-PD (LCSB, LIH, IBBL, CHL, LNS)
Is it now possible to diagnose Parkinson's through a simple blood test? Thanks to the groundbreaking work of an international team of Japanese and Luxembourgish researchers, it is. The scientists focused on a particular protein called alpha-synuclein. When abnormal, this protein accumulates in the brain, nerve fibers, and blood of affected individuals, leading to well-known but difficult-to-diagnose neurodegenerative diseases known as synucleinopathies, including Parkinson's.
The method developed by the scientists allows for the detection of very small amounts of alpha-synuclein in the blood. And depending on the structure of the protein, it may be possible to determine which specific synucleinopathy within the family it belongs to.
Luxembourg is particularly committed to Parkinson's research, going as far as creating a brain bank donated by certain patients for research purposes. The results presented here were published in Nature Medicine and represent a major step towards the development of simple, rapid, and effective diagnostics.
To the press release / To the publication
The decline of butterflies
Luxembourg Institute of Science and Technology (LIST)
Butterflies are disappearing from European meadows. This sad finding was published in a report co-authored by researchers from LIST and the association Butterfly Conservation Europe. Over the past decades, butterfly abundance has decreased by 36% across Europe and by 32% in all EU member states. This is a concern for the environment, as butterflies represent excellent indicators of meadow health—referred to as "bioindicators."
The intensification of agriculture poses the most significant threat to meadow butterflies, especially in Northwestern Europe. One preservation strategy would involve greater fragmentation of agricultural areas. Climate change is also a factor, with butterflies struggling to cope with the duration, frequency, and intensity of heatwaves.
To the press release / To the report
An overview of early childhood care facilities in Luxembourg
Faculty of Humanities, Education and Social Sciences (FHSE), University of Luxembourg
Daycare centres, early education, and other early childhood care facilities play a role in reducing inequalities in academic performance. This is one of the conclusions from a report by the Luxembourg Centre for Educational Testing (LUCET), which analyses the links between attendance at these facilities and academic learning. This is particularly interesting in the context of Luxembourg's multilingual education system.
The most significant finding is the positive effect of these facilities on three major learning domains: oral comprehension in Luxembourgish, precursors to reading comprehension, and mathematics.
This report does not yet provide all the answers. The authors emphasise the need for more comprehensive data collection on linguistic practices within these facilities to study their effects on child development in more detail.
To the press release (in French)
What difficulties does digitalisation pose in the daily lives of Luxembourg residents?
Luxembourg Institute of Socio-Economic Research (LISER)
While two-thirds of Luxembourg residents believe that the Internet makes their lives easier, 11% still consider themselves to have weak skills in this domain, and 42% have needed assistance to improve their usage (through a family member or an association). Particularly, weak users experience high levels of stress while using the Internet (22% compared to 14% in the more skilled population), considering that it makes their lives more complicated.
These results come from a recently published major study on the impact of digitalisation in our daily lives. Commissioned by the Ministry of Digitalisation and conducted by LISER, the aim of the study was to identify the difficulties encountered by Luxembourg residents in this field.
The authors conclude with a series of recommendations, including the provision of free assistance, training for helpers, and an appropriate legal framework for the storage and management of personal data.
To the press release (in French)
Machine learning algorithms aid pharmacology
Department of Physics and Materials Science (DphyMS), University of Luxembourg
A prestigious "Proof-of-concept" grant was awarded by the European Research Council (ERC) to Prof. Tkatchenko for his project "MACHINE-DRUG," which aims to optimise the molecular organisation of drugs using machine learning algorithms (in simplified terms: this part of artificial intelligence allows computers to learn from data). The goal of "MACHINE-DRUG" is to create drugs that are both stable and effective from a therapeutic perspective.
This approach, combining biochemistry, quantum physics, and computer science, has already succeeded in predicting the different molecular structures of rotigotine – a drug approved by the Food and Drug Administration (FDA) for the treatment of Parkinson's disease – without any experimental data. The molecular structure of a drug is crucial in its interaction with receptors, its stability over time, and its side effects: this project could therefore accelerate the market entry of new drugs while making them safer.
To the press release / More information
What happens to the unwanted black screens?
This is a question we should asked ourselves before buying a new digital device. The response from STATEC is striking: most people keep their old devices, especially smartphones and laptops. Fortunately, it is most often through electronic waste recycling they disappear. Younger people also tend to resell or donate their devices (73% of 16–24-year-olds).
And what are the criteria for purchasing a new device? Price is the most important factor, especially among young people. Storage capacity and device speed are also important considerations. Unfortunately, only 13% of consumers are interested in eco-design, and 28% consider energy efficiency. There is still a long way to go towards greener thinking.
To the publication (in French)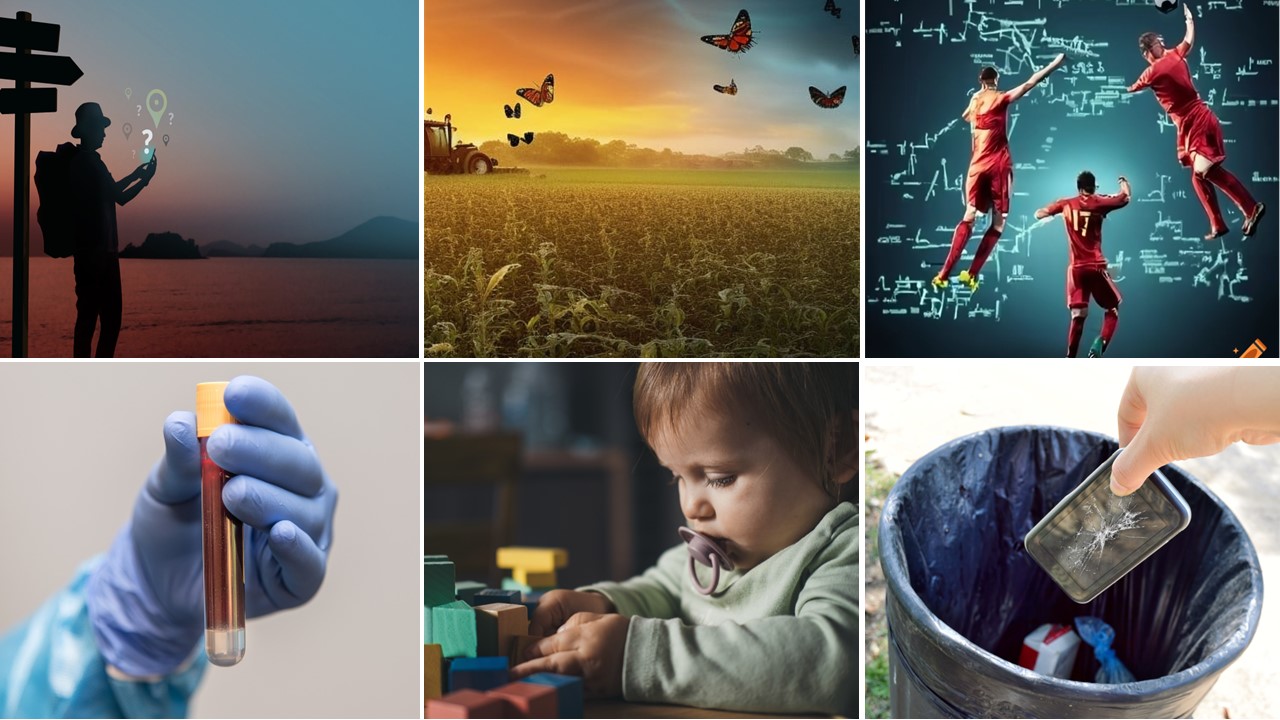 How much does an hour of work cost in Luxembourg?
Luxembourg has the highest hourly labour cost among the EU member states, despite a slowdown in the increase during the pandemic years. In 2022, it amounts to €50 per hour worked. The highest hourly cost is in the financial sector (€88); however, it is much lower than the average (€30) in the hotels, restaurants, and cafés sector, as well as in administrative and support services activities.
Between 2020 and 2022, above-average growth rates were observed in certain sectors, particularly in healthcare, transportation and storage, and financial activities. On average, 86% of the total labour cost borne by employers corresponds to gross wages and salaries.
To the publication (in French)
Are Luxembourgers working less than before?
Yes, according to a new publication by STATEC, but they are not the only ones. Many European countries show a downward trend in working hours, particularly in 2009 (following the 2008 financial crisis, also known as the "Great Recession") and in 2020, during the COVID-19 health crisis.
It should be noted that the average working hours vary considerably from one European country to another. For example, Poland records a maximum of 1,998 hours per year, while Germany has a minimum of 1,295 hours. Luxembourg, with its 1,483 hours, is close to the average recorded in the eurozone (1,466 hours).
Evaluating the working hours of a country requires considering two variables: the number of hours worked by all employees and the number of people employed within the country.
A new molecule in the fight against leukaemia
Luxembourg Institute of Health (LIH)
Scientists at LIH demonstrate the therapeutic potential of a new molecule in the case of chronic lymphocytic leukaemia, a cancer that affects a particular lineage of cells in our immune system called B lymphocytes.
The studied molecule, FL3, would inhibit oncogenes (the category of genes that promote the occurrence and growth of a cancerous tumour). However, it would have no effect on normal B lymphocytes. By targeting cancer cells without affecting healthy cells, it becomes a promising therapeutic ally. Interestingly, the combination of FL3 with immunotherapy yielded even better results, suggesting that the molecule would also support anti-tumour immunity (our innate immune response to cancer cells).
The results have been published in the prestigious international journal Blood.
To the press release / To the publication
When statistics shed light on sports
University of Luxembourg
Have you always dreamed of predicting the outcome of a football match or foreseeing the result of a major tennis tournament? Then the book "Statistics meets sports" is for you. It was written by Christophe Ley, Associate Professor of Applied Statistics at the University of Luxembourg, and Yves Dominicy, a data scientist in the banking sector in Luxembourg. It follows their first book on the subject, "Science meets sports".
Their new work focuses on estimating the risk of injury, which could be of great use in sports medicine. They use tools such as machine learning procedures and probability distributions for this purpose.
Similar articles