Accelerating the transition to a sustainable energy landscape in Luxembourg
17 February 2021
Encevo, the leading national energy player, the Luxembourg Institute of Science and Technology (LIST) and the University of Luxembourg's Interdisciplinary Centre for Security, Reliability and Trust (SnT) will team up to develop a long-term innovation program and identify resources to execute joint projects.

For Encevo Group, innovation plays a key role in driving forward the transition towards a sustainable energy landscape in Luxembourg and the Greater Region. By strengthening the ties between the leading national energy player and the Luxembourg research community, the three parties aim to launch the development of a long-term innovation program and identify resources to execute joint projects in the context of the energy transition and Encevo's group strategy. Encevo can thereby profit from scientific resources at both institutes while researchers can profit from Encevos' experience and practical knowledge of the energy landscape. The collaboration will target notably smarter and more intelligent energy grids, electricity and flexibility markets, renewable energies as well as data-driven business models in the energy sector.
The partners intend also to rely intensely on Luxinnovation – a trusted partner for companies launching innovative activities – to help facilitate planned cooperation.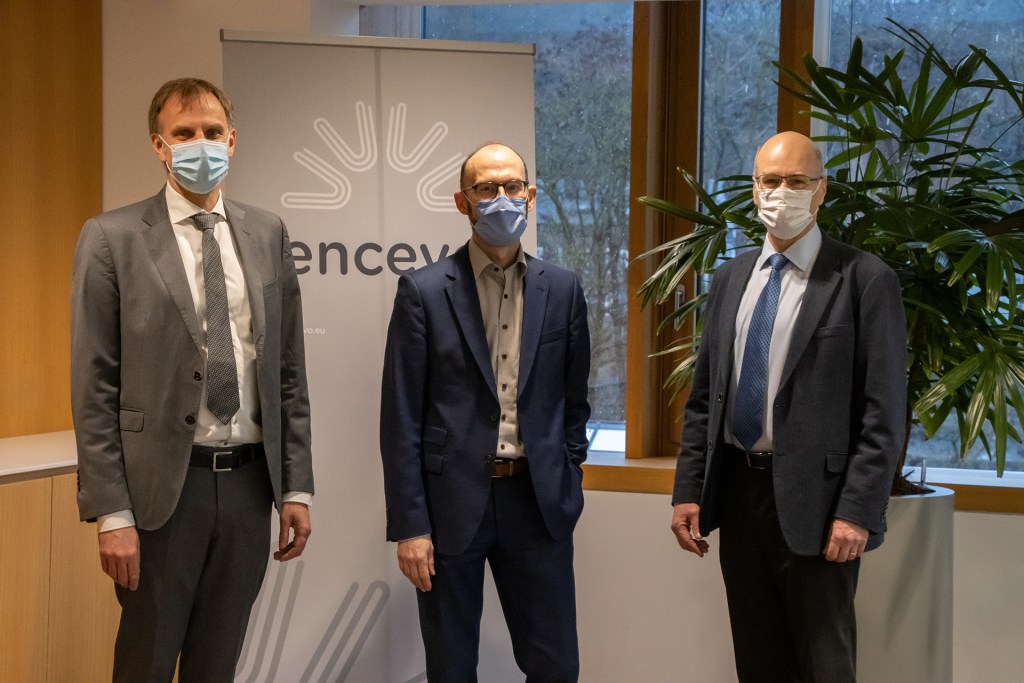 "In a rapidly changing energy landscape, innovation plays an increasingly important role. We want to intensify our efforts in this area", says Claude Seywert, CEO of Encevo S.A. He underlined his great satisfaction to now join forces with LIST and SnT.
"Climate change requires new energy management. Today, a lot of investment in Luxembourg and worldwide is focused on clean-energy technologies, such as solar arrays, wind turbines and electric cars. At LIST, we are working on such solutions that are 'sustainable by design', to reduce negative environmental impact as far as possible through the intelligent design of products, services and technologies. We have highly specialized researchers working on sustainable energy systems, and sustainable urban and built environments. Together with Encevo and SnT, we will be able to accelerate our innovation capacities in these domains for the country's benefit", says Thomas Kallstenius, CEO of LIST.
"The transition to sustainable energy is one of the strategic priorities for the University and we are pleased to be extending our long-lasting work with the entities of the Encevo Group. This latest collaboration builds on our success working with Creos, the grid operator within Encevo Group, on the smart grid, which has played a key part of the digitalisation of the energy sector in Luxembourg. We have a proven track record of mastering digital transformation through collaborative research projects with companies, and look forward to driving this cooperation with Encevo and LIST," says Prof. Björn Ottersten, Director of SnT
Similar articles