France-Luxembourg space cooperation to focus on exploration and resources
15 July 2021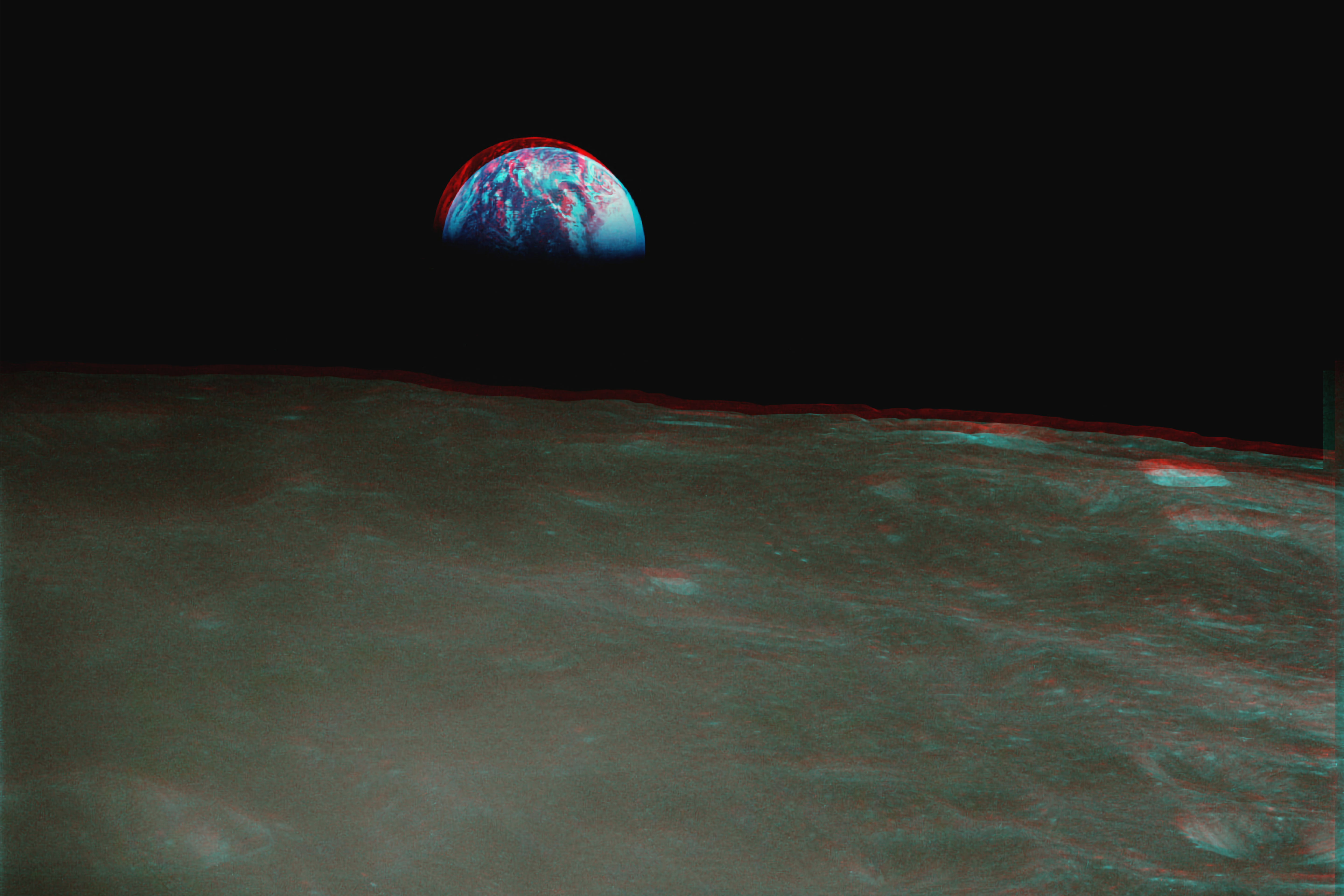 Quadripartite agreement.
French government space agency CNES, the Luxembourg Space Agency, the European Space Resources Innovation Centre and Air Liquide confirmed their commitment to work together on developing research and technology activities. In the months ahead, the four partners will be collaborating on research projects encompassing space exploration and in situ resource utilisation.
A first workshop between French government space agency CNES and Luxembourg Space Agency (LSA) identified joint initiatives aiming in particular to address the challenges and opportunities arising out of developments in space exploration. At the same time, LSA, the European Space Resources Innovation Centre (ESRIC) and Air Liquide, drawing on a 50-year heritage of handling gases in space, engaged discussions with a view to collaborating on production and use of gases produced from in situ space resources.
Developing the space ecosystem
Multilateral discussions subsequently confirmed a shared interest in working together in areas such as in situ production and storage of oxygen and hydrogen, production and storage of hydrogen energy in space and on the lunar surface, technologies for life support, and the refueling of satellites and launchers in orbit.
"ESRIC is a young initiative like no other in Europe, powered by LSA and the Luxembourg Institute of Science and Technology (LIST), with ESA as a strategic partner. We believe this new collaboration between France and Luxembourg will be instrumental in developing our centre and we're delighted to be working with players like CNES and Air Liquide."

Mathias Link, ad-interim Director of ESRIC
CNES, LSA, ESRIC and Air Liquide are in discussions to form within the 2022 timeframe joint teams to work on concrete research projects aimed at developing key technologies for in situ production and utilisation of gases required to make space exploration more viable in the long term.
These discussions come under the scope of the framework agreement signed between CNES and Luxembourg in 2009 that identifies a range of areas for cooperation including remote sensing, support for development of microsatellites by Luxembourg, innovative satellite technologies for telecommunications, materials analysis and expertise, and maritime safety.
Luxembourg, a space power
Luxembourg is a founding member of the Artemis Accords. As such the country plays central role in achieving a sustainable and robust presence on the Moon later this decade while preparing to conduct a historic human mission to Mars. These accords strengthen and put into effect the 1967 Outer Space Treaty.
The country is also home to the European Space Resources Innovation Centre (ESRIC), a joint initiative of the Luxembourg Space Agency and Luxembourg Institute of Science and Technology with the European Space Agency as a strategic partner.
In 2017, Luxembourg took over as the first European country to provide a legal framework for Luxembourg-based companies to exploit space resources. This was further supported by legislation passed by the Luxembourg Parliament in December 2020.
Space-related research is part of the key research priorities, i.e. Industrial and Service Transformation. The University of Luxembourg and the Interdisciplinary Centre for Security, Reliability and Trust (SnT) focus on autonomous vehicles, robotics, space communications and system critical software, while LIST concentrates on material sciences, biological sciences, and Earth observing.
While waiting to go into space, see a lunar rover drive around on the moon in augmented reality with FNR LetzScience App
Similar articles