In conversation with our young researchers: Aida Horaniet Ibañez
24 February 2023
Data visualisation
Data visualisation can simplify a complex topic to facilitate quick decision-making and to convey a clear message to a certain audience. However, by focusing on the details and specificity of each data point, it can also foster emotional connection, promote human values, and introduce multiple narratives engaging people with the complexity of the data.
How can data visualisation serve multiple research disciplines and contribute to mainstreaming scientific topics?
Aida Horaniet Ibañez is a PhD candidate at the Centre for Contemporary and Digital History (C2DH) of the University of Luxembourg. Her research is related to data visualisation, which she applies in interdisciplinary projects like LuxTIME Machine.
Data visualisation to support interdisciplinary work
Data visualisation is very often considered as an equivalent of statistical representation of data in all its forms. This representation serves effectively certain objectives such as abstraction, reduction, standardisation, or legibility, of interest to some disciplines and use cases, namely business, engineering, and science. Numerous tools and programming languages allow to visualise data according to these principles. Other disciplines such as history, literature, art, journalism, or education, are confronted with the need to use the same tools ignoring some of their fundamental principles, to program from scratch new visual vocabularies and functionalities, or to use design tools that are disconnected from the data.
More and more data are becoming available, but it is not getting to the people, because there are numerous barriers such as digital divide or data illiteracy. At the same time the field of data visualisation is developing around a limited number of concepts and techniques, that are certainly useful in many cases, but can't be one size fits all. In newspapers and magazines, museums, or educational projects, other types of visualisation, integrating concepts like data humanism, are becoming increasingly visible.

Aida Horaniet Ibañez
As part of her research, Aida studies how data visualisation can support interdisciplinary research, understanding what the particular needs of each discipline are, and those of interdisciplinary work.
The particularity of interdisciplinary research in data visualisation is that it is necessary to combine different methods and techniques to meet the needs of all disciplines and have a meaningful exchange, especially when bringing together natural and applied sciences and humanities.
In addition, she experiments with transforming the visualisations from one paradigm to another, so that they can be used in interdisciplinary projects, or to open new approaches to data visualisation within the disciplines themselves.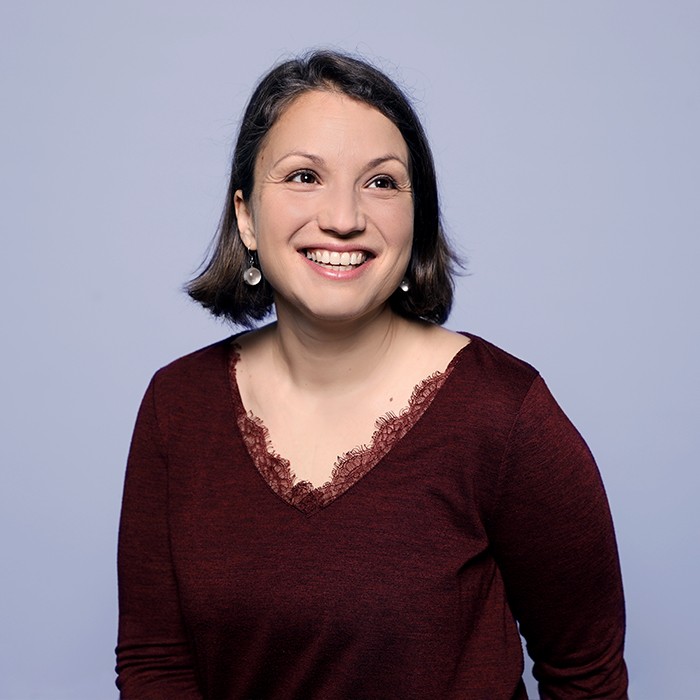 The humanities are limited in their use of data visualisation because the tools and techniques available do not allow interpretative analysis. How do we integrate all these perspectives in the field, so that the use of a mix of approaches is supported? All the disciplines would benefit from data visualisation research, which in turn, would facilitate interdisciplinary work, and the results would reach more people, inside and outside research.

Aida Horaniet Ibañez
A member of the LuxTIME Machine research project
As part of her PhD, Aida is highly involved in the LuxTIME research project. The project uses the industrialisation of Belval and the Minett region as a testbed for methodological and epistemological reflections on how to study the impact of environmental changes on the health of the local population in a long term perspective. By mixing 'contextual information' based on archival evidence with 'scientific evidence' deriving from chemical, biological, or medical investigations, the project explores new grounds in interpreting "big data of the past" in a truly interdisciplinary setting.
LuxTIME brings together three research centres, namely the Luxembourg Centre for Contemporary and Digital History (C²DH), the Luxembourg Centre for Systems Biomedicine (LCSB) and the Luxembourg Institute of Science and Technology (LIST). The project is funded by the Institute for Advanced Studies, of the University of Luxembourg.
LuxTIME is a spin-off of the European Time Machine, that aims at mapping European economic, social, cultural, and geographical evolution across times using innovative technologies and infrastructure.
In LuxTIME, we have the opportunity to test our results everyday: how we understand what others do and how they can contribute to the project, how we collect and analyse information in historical archives and other sources, how we present progress to other team members. It is this exercise that allows me to study what the needs are, and which data visualisation techniques can help navigate the process in different situations.

Aida Horaniet Ibañez
A contributor to LUX:PLORATIONS VOL 2
Aida recently got involved in LUX:PLORATIONS – one of the activities promoted by the Doctoral Education in Science Communication of the University of Luxembourg. This educational project in science communication aims at supporting interactions between academia and the public.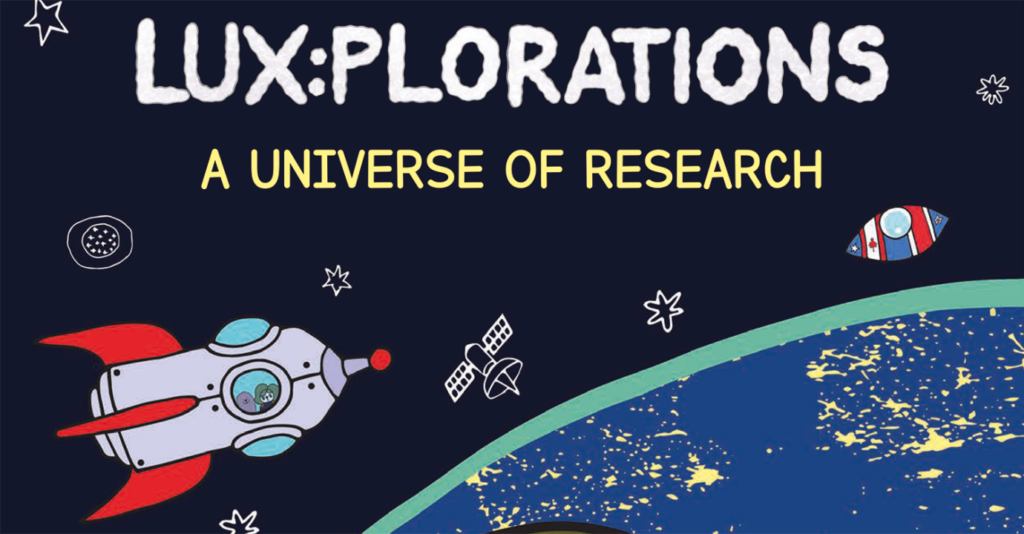 The LUX:plorations comics feature stories around science and research with a connection to Luxembourg. The project is supported by the Luxembourg National Research Fund.
The comic's content mostly reflects the scientists' own research topics or their field of research. As such, the C²DH got involved in the process of this second volume. Along with fellow PhD candidates Daniel Richter and Suzana Cascao, Aida worked on the "It's about time" story which deals with the encounter between data visualisation and the history of Esch sur Alzette – or how can data visualisation help more traditional historical research?
The research team chose interdisciplinarity as the cornerstone of their story. As a staple of C²DH, "It's about time" shows the public new ways History research can be conducted.
LUX:PLORATIONS Vol2 – It's about time
From the private sector to Research Luxembourg
Aida studied Telecommunications Engineering in Madrid and Sweden, as part of the Erasmus programme. This international experience convinced her to continue with an international Erasmus Mundus Master in Industrial Management in Madrid, Milan and Stockholm. It was to complete her master thesis in a company that Aida moved to Luxembourg in 2011. For the next 10 years, she worked in private companies on projects related to data integration, reporting, data analysis and data visualisation, in different business sectors and industries.
In 2017, Aida started volunteering for Viz for Social Good (VFSG) – an initiative to help nonprofits visualise their data. Subsequently, she became the regional leader for Luxembourg, then the leader of Europe, Middle East and Africa (EMEA) region before joining the board as the director of community engagement.
In 2021, Aida left her position in the private sector to start her PhD in historical data visualisation.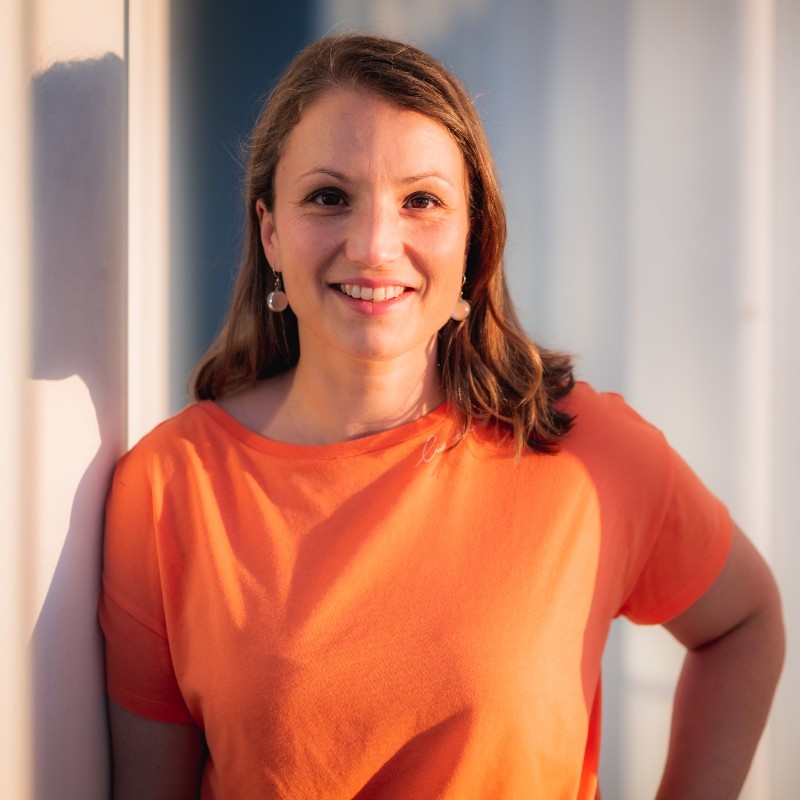 I had wanted to do a PhD for years, which for me was the opportunity to dedicate time to do research on a topic that I am passionate about and contribute to its development. Doing it in Luxembourg is ideal as you can really participate in the construction of the projects, even as a doctoral researcher. There is a flexibility that allows you to receive and contribute, working on a project that has value for you and for the research, and that is very motivating.

Aida Horaniet Ibañez
Fostering interdisciplinarity
Aida recognises how much the Luxembourg research ecosystem promotes interdisciplinarity. Case in point: the Institute of Advanced Studies and the three interdisciplinary centres of the University of Luxembourg have made interdisciplinarity an integral part of their mission.
The researcher enjoys collaborating in big and small projects, as well as training sessions like the Trading Zone Trainings, where she offers data visualisation workshops and learns about a variety of topics in history and digital humanities.
The C²DH Thinkering Grant is another tool that Aida praises when it comes to interdisciplinary research.
Thanks to a Thinkering Grant, I had the opportunity to work with a doctoral researcher in history of Esch-sur-Alzette and a postdoctoral researcher in public history, on a data physicalisation project, visualising census data from 1922 with physical materials, and organizing workshops with citizens to talk about the history of their neighborhood. Simply being open to working with researchers from different backgrounds, and realizing the potential such collaborations have, is something exceptional, which the C2DH does very well, and that is not the norm in academia.

Aida Horaniet Ibañez
A country where everything is possible
The Madrid-born researcher came to Luxembourg for just a few months and finally decided to settle in. One of the reasons behind her decision is the variety of activities available, all within easy reach. Indeed, situated in the heart of Europe, Luxembourg makes it possible to be anywhere in a short space of time.
Another feature that she highlights is the size of the country. Being small, it allows her to have closer relations with a larger number of people, to participate in associations and cooperatives, and in short, to have a voice in society.
I have the feeling that everything is possible here. There is a certain openness to change and innovation that is very valuable. Besides, there is something magical about the quasi-impossible mix of nationalities, cultures, languages, backgrounds, etc. It fascinates me.

Aida Horaniet Ibañez
Similar articles