In conversation with our young researchers: Arianna Rossi
04 March 2022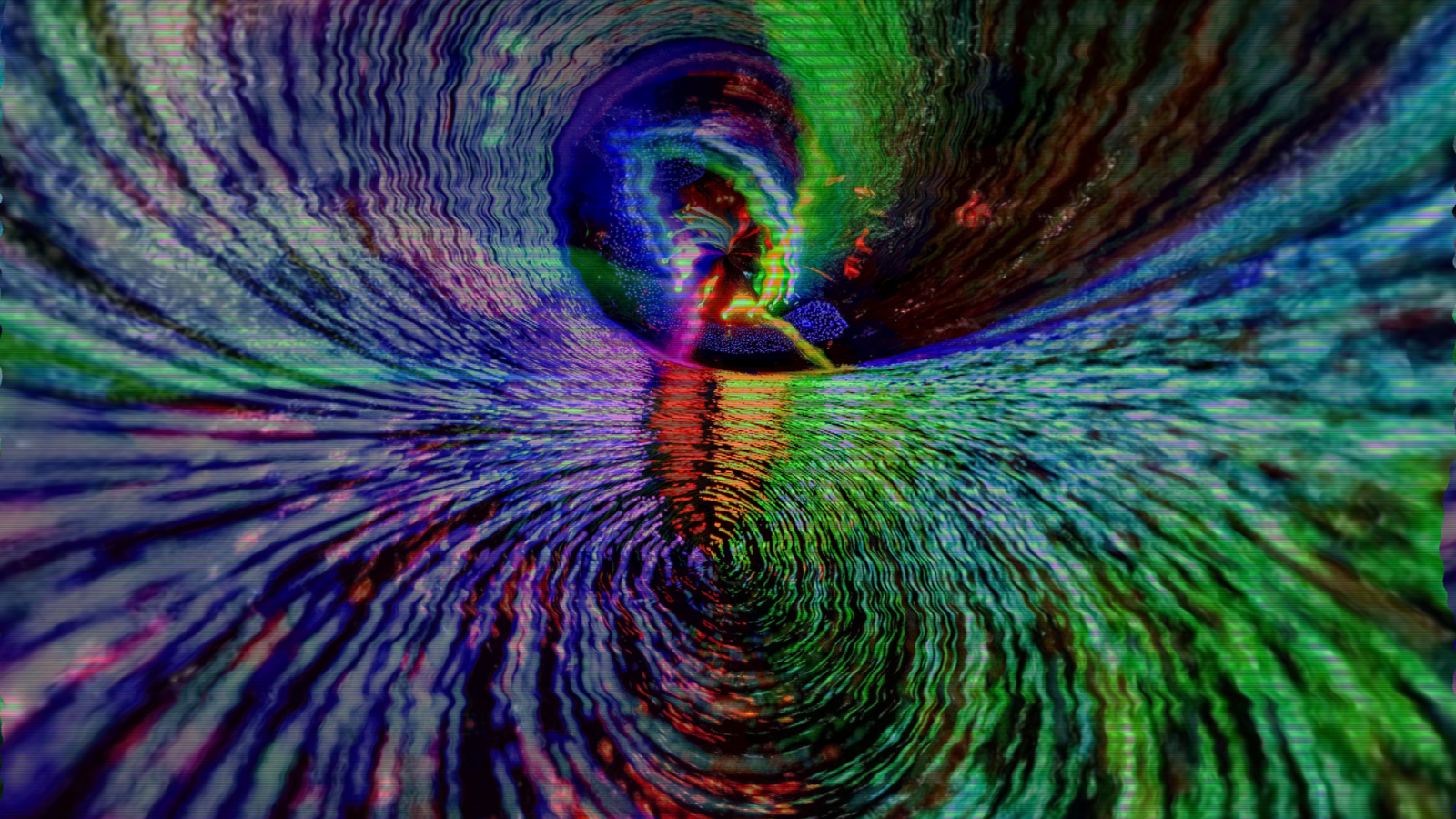 Online manipulation.
Online services pervasively employ manipulative designs, i.e. dark patterns, to push users to disclose their personal data. How might we free the web from them?
How pervasive are manipulative designs in online services? What harms do they cause? How might we recognize and fight them?
Arianna Rossi is a Research Scientist working on online manipulation at the Interdisciplinary Centre for Security, Reliability and Trust (SnT) of the University of Luxembourg. Her research projects stand at the intersection between design, computer science, law, and linguistics.
Dark by design
Arianna's work deals with manipulative strategies known as "dark patterns": online services are designed to offer the best experience to their users and accommodate their needs. Yet, online services can also use dark patterns to trick users into accepting privacy-invasive practices or make it overly difficult to access or erase their personal information. In Europe, for instance, every time we visit a website a cookie banner pops up: very often, it is designed in an annoying way that makes it very easy to consent to the tracking of our online activities and the sale of our personal information to personalize ads. However, refusing our consent to such tracking is generally much more difficult.
Dark patterns are manipulative designs aimed at influencing the decisions users take online about their privacy. They are extensively employed on all sorts of websites and applications (e.g., social media, video games, etc). They expose people to privacy harms and have repercussions on competition and consumer trust.
Dark patterns create an unequal playing field, where some companies illegitimately gather massive amounts of personal data, while the companies that act fairly and legally are left behind.
Arianna Rossi is part of an interdisciplinary CORE project funded by the Luxembourg National Research Fund (FNR) on dark patterns, dubbed "Decepticon – Deceptive Patterns Online". The project aims to find solutions to dark patterns, like developing automated manners to recognize and flag them, and creating guidelines for companies on how to design non-manipulative user interfaces. She is also involved in another project for which her research group recently received FNR funding: Remedis (REgulatory solution to MitigatE the surge of online DISinformation), an international collaboration with UCLouvain and Université Saint Louis Brussels to counter online misinformation.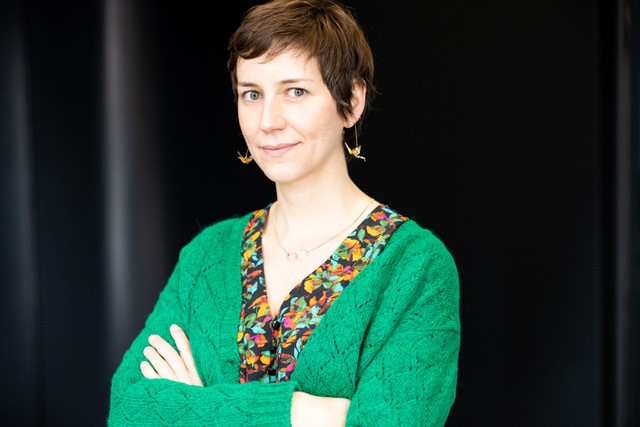 The primary impact of my research work is societal. My goal is to make the internet a secure and trustworthy place where all our interactions can happen safely. But it is also on businesses, as their services, websites and applications need to be compliant with applicable laws while providing a respectful user experience.

Arianna Rossi
A former Erasmus Mundus grantee
Originally from Tuscany in Italy, Arianna Rossi earned an M.Sc. in Linguistics with a focus on Natural Language Processing.
Proposing a PhD project on the simplification and visualization of legal language, Arianna joined the prestigious Erasmus Mundus LAST-JD programme meant to foster research at the intersection of law & computer science. In this framework, she obtained a joint international Doctoral Degree in Law, Science and Technology, from the University of Bologna, and a PhD degree in Computer Science, from the University of Luxembourg. She finished her PhD within the Individual and Collective Reasoning Unit of Prof. van der Torre. Then she started to collaborate and explore ideas for a postdoc with Prof. Gabriele Lenzini, who is now the head of her research group, namely the Interdisciplinary Research Group in Socio-Technical Cybersecurity (IRiSC) of the SnT, University of Luxembourg.
Arianna also contributes to the Marie Curie International Training Network LeADS – Legality Attentive Data Scientists funded by the European Commission, which aims at establishing bridges between data science, ethics and the law.
Why Luxembourg as a research destination?
It was almost by chance that Arianna Rossi came to Luxembourg, as the University of Luxembourg was one of the academic partners of her European PhD programme. After completing her PhD, she decided to stay as she found a young, international and dynamic environment where the challenges of digitalisation are recognised as central and where innovation, creativity and ambition are praised, as well as interdisciplinary collaborations. On this note, Arianna acknowledges the importance of interdisciplinary collaboration. "Both my research institute, SnT, and my research group, IRiSC, are dedicated to interdisciplinary research […] National and international research funding opportunities increasingly support interdisciplinary collaborations and I see a shift in researchers' mindset too, especially among the younger ones."
The Italian researcher is involved in many collaborative projects. Her current research project on dark patterns involves a close collaboration with the Human-Computer Interaction research group of the University and the Luxembourg Institute of Science and Technology (LIST).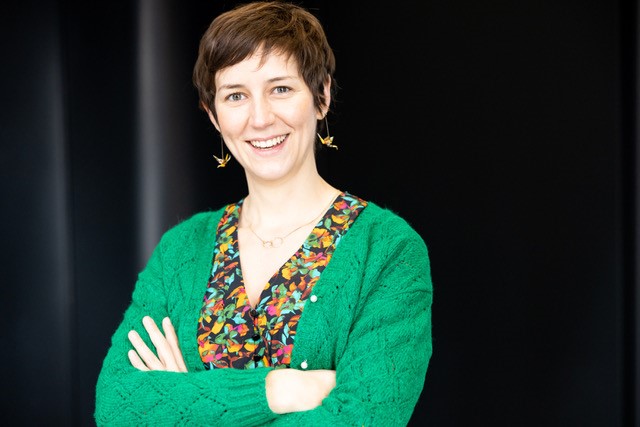 Luxembourg research funding opportunities are well-structured. Many different grants are offered by the Luxembourg National Research Fund and other entities, both public and private/public.

In Luxembourg, it is easy to interact and establish collaborations with other groups of the university, even in other faculties, and the research centers present on the territory. What I also like of my research institute SnT is that everyone is very professional but also friendly and eager to help.

Arianna Rossi
To live in Luxembourg makes me understand what it means to be European
Moving to Luxembourg, Arianna Rossi has found a welcoming environment.
I like the fact that public transportation is free and works very well, even when you don't own a car like me but have a frantic social life. I also love the fact that we can travel so easily to France, Germany, Belgium and the Netherlands, and explore new parts of Europe. To live here makes me understand what it means to be European.

Arianna Rossi
Similar articles