In conversation with our young researchers: Dr. Fabiana Ribeiro
06 August 2021
Neuropsychology and inequalities.
Social distancing, quarantine, and self-isolation are some of the measures to contain the pandemic. How much of a challenge are these policies to the psychological well-being of the population? To what extent do they increase inequalities?
Did social isolation measures widen the inequality gap? Are women more likely to present severe symptoms of anxiety compared to men?
Fabiana Ribeiro, a postdoc researcher at the Institute for Research on Socio-Economic Inequality (IRSEI) within the Department of Social Sciences in University of Luxembourg, works on gender inequalities in cognitive ageing. She also investigates differences in the prevalence of memory impairment in Latin America and the Caribbean, focusing on temporal changes and the prevalence of associated risk factors.
Understanding the effects of social distance measures and bridging the inequality gap
The Brazilian neuropsychologist was involved in examining the effects of social distance measures. In a study involving professors from both Pontifical Catholic University of Rio de Janeiro and the University College Dublin, she explored the frequency of anxiety and depression symptoms in a Brazilian sample during the COVID-19 outbreak.
Along with Prof. Anja Leist, she analysed the effects of COVID-19 restrictions on mental health in a Luxembourgish nationally representative sample (CON-VINCE study), in which Prof. Rejko Krüger is the principal investigator.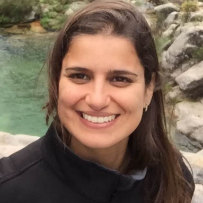 "The results of our studies can inform public policies with the aim to reduce the inequalities between men and women, as well as among those who are in a less favorable economic situation. Specifically, public policies that can lead these individuals to a higher quality of life, even in the face of possible cognitive or social limitations."

Dr. Fabiana Ribeiro
Research was music to her ears
After receiving her master's degree in developmental psychology and learning from the São Paulo State University, Fabiana Ribeiro completed a Ph.D. in Basic Psychology in 2019, at the University of Minho, Portugal, more specifically in Human cognition.
Throughout her PhD, she investigated the influence of social and mental health aspects on memory capacity and also the effects of listening to music on cognitive performance.
"I think I have several vocations, and research is just one of them. All my vocations, like art and psychology, make me a better researcher."

Dr. Fabiana Ribeiro
Why Luxembourg as a research destination?
Fabiana Ribeiro chose Luxembourg to work in the research project called "Cognitive Aging: From Educational Opportunities to Individual Risk Profiles" (CRISP) led by Prof. Anja Leist. The prospect of making an impact was real: "I saw the possibility of using the project results to improve people's quality of life".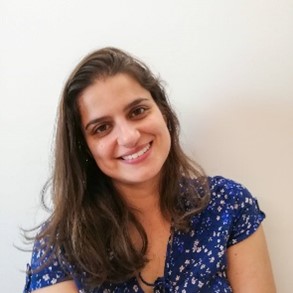 "I found in my work group strong work ethic, quality, methodological rigor, and an environment of respect and collaboration among researchers, which for me, are essential standards in doing science."

Dr. Fabiana Ribeiro
The young researcher praises research infrastructure: "As researchers, we have access to modern infrastructures and equipment, as well as the technologies needed to perform our work on a daily basis."
A member of the ERC CRISP research project
Dementia, which manifests itself through deterioration in memory, thinking, behaviour and the ability to perform everyday activities, affects roughly 50 million people worldwide and almost ten million people in Europe. Pathologies of dementia, such as Alzheimer's disease, have devastating effects on people and families. They represent a great challenge and cost for caregivers and health systems. Despite this, there is currently no treatment to reverse or cure cognitive impairment.
Fabiana Ribeiro is part of the "Cognitive Aging: From Educational Opportunities to Individual Risk Profiles" (CRISP) research project funded by the European Research Council, of which Prof. Anja Leist is the Principal Investigator.
CRISP aims to provide comprehensive knowledge and techniques to identify risk factors and people at risk of dementia, in order for them to benefit as early as possible from behavioural interventions.
"In the CRISP project, we work with professors from the University of Sao Paulo, namely Professors Yeda Duarte and Jair Santos, investigating the recent trends in cognitive impairment across four waves of the Health, Well-being and Aging survey (SABE) with data collected in representative samples of São Paulo, Brazil, in 2000, 2006, 2010, and 2015."

Dr. Fabiana Ribeiro
In addition, the team is also exploring through a systematic review the prevalence rates of dementia in Latin America and the Caribbean and its association with sex/gender, area (rural/urban), educational levels, and year of data collection, which allows to capture secular trends. This work has been carried out with the collaboration of Dr. Ana Carolina Teixeira-Santos and Professor Paulo Caramelli.
More about the project
About living in Luxembourg
The researcher likes the multicultural environment of the university and the country. The care to insert different languages in essential documents, the respect and interest for the place people come from "make me not feel like a foreigner in Luxembourg".
"Luxembourg is a country full of history, natural beauty, as well as multicultural and multilingual. In addition, Luxembourg is a really peaceful place in comparison to other countries of Europe. All factors that I like and admire about it."

Dr. Fabiana Ribeiro
More about Fabiana Ribeiro
Meet our young researchers