In conversation with our young researchers: Dr Sunday Ojochegbe Okutachi
02 July 2021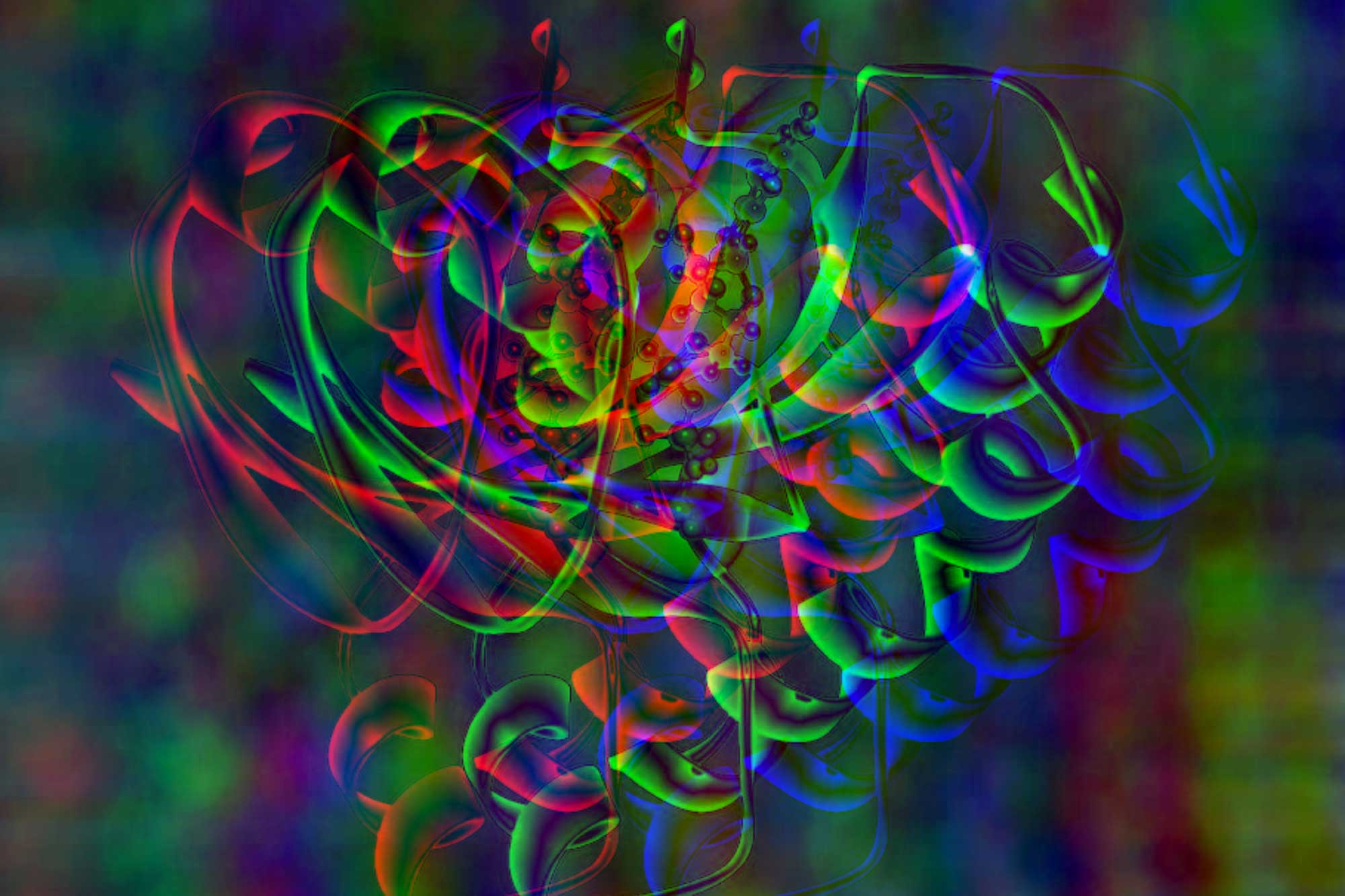 K-Ras protein and cancer.
For over 40 years since its discovery, researchers around the world have been working to develop drugs against the K-Ras protein with very little success. This protein is involved in about 15% of all cancer cases worldwide.
In 2020, cancer was the second leading cause of death in the world. We expect the global cancer burden to continue to rise as a result of lifestyle changes, increased life expectancy and a growing ageing population. Dr Sunday Ojochegbe Okutachi, a newly graduated doctor in cancer biology of the department of Life Sciences and Medicine at the University of Luxembourg, is developing new compounds that act against major chaperones of K-Ras in the cell.
Mutations in the KRAS gene associated with 15% of all human cancers
Ras proteins were among the earliest identified oncogenes. Being implicated in approximately 19% of all human solid tumors, those proteins are the most frequently mutated oncogenes in cancer.
Major breakthroughs have recently led to the clinical development of the first direct and covalent inhibitors of the K-RasG12C mutant. Yet, the majority of K-Ras driven cancers are not G12C mutated.
To effectively treat K-Ras mutated and/or K-Ras driven cancers, the need to pursue multiple direct and indirect therapeutic strategies including the targeting of K-Ras trafficking chaperones as well as the synergistic targeting of different nodes in K-Ras mediated signaling pathways will be crucial. Hence, Sunday Ojochegbe Okutachi focuses on identifying novel isoform specific inhibitors of Ras protein signalling.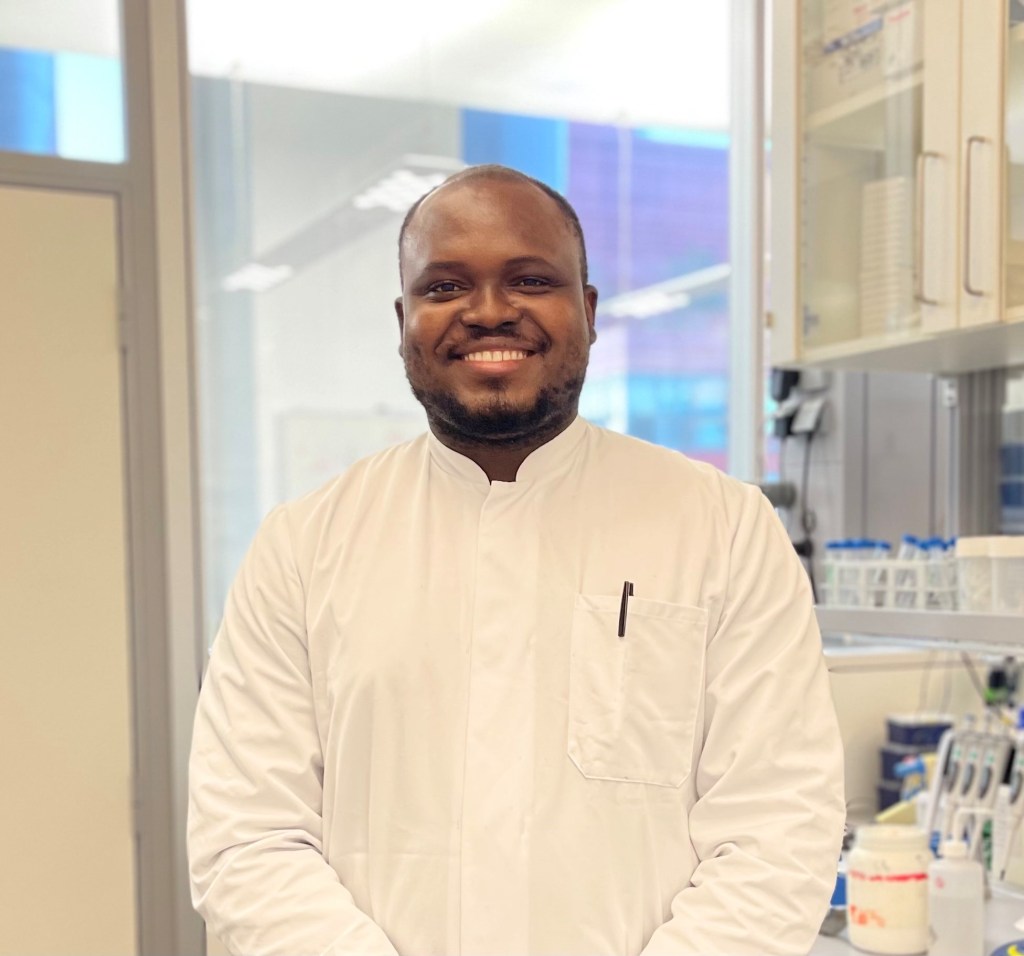 "The overarching aim of my research is to identify novel small molecules that can interfere with K-Ras membrane localisation through the inhibition of K-Ras trafficking chaperones by both covalent and non-covalent binding. To this end, we designed and developed relevant assays for the in vitro and in cellulo characterisation of small molecules against the trafficking chaperone proteins CaM and PDE6D."

Sunday Ojochegbe Okutach
Research as a vocation
The cancer biologist grew up in a relatively rural city in Nigeria. His experience with the direct consequences of poor healthcare instilled in him a strong interest to pursue a career that attempts to proffer solutions to the issue. Hence, he naturally took interest in the life sciences and graduated valedictorian in Biochemistry in his bachelors programme. Then, he secured a scholarship to study Translational Oncology in the UK where he also graduated with distinction.
The exposure to the interface between basic research and clinical oncology practice informed his subsequent decision to go deeper into the cancer drug discovery and development process. To this end, he joined the cancer cell biology and drug discovery group of Professor Daniel Abankwa at University of Luxembourg to pursue his PhD in 2018.
"I am deeply committed to helping fight disease both at the scientific and on a private level. My long-term desire is to help bring useful healthcare solutions to people. As such, I will be working at the interface between basic research and translational outcomes in the molecular diagnostics industry. Also, I recently founded a cancer nonprofit that helps in increasing cancer awareness and organise fundraising to support cancer preventive and diagnostic activities in my home country of Nigeria."

Sunday Ojochegbe Okutachi
Why Luxembourg as a research destination?
To Sunday Ojochegbe Okutachi, "Luxembourg is at the forefront of many research fields. Researchers from here regularly publish in high impact and open access journals. Research is well funded and innovation is greatly encouraged. If you are looking for a highly dynamic, international and globally competent scientific environment, Luxembourg is the place for you."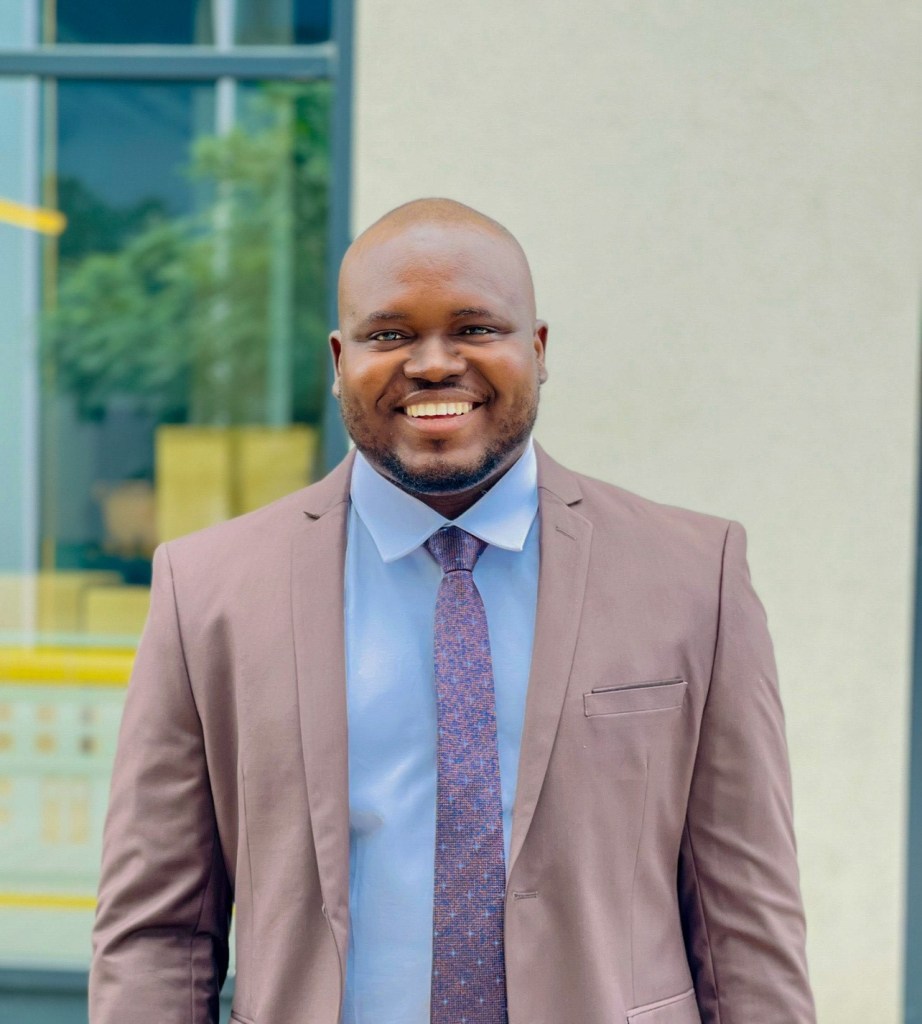 "As Prof. Abankwa is a leading expert in Ras biology, It was a great opportunity to work in his lab in Luxembourg. Also, Luxembourg has one of the most innovative, agile and competent research programs out there. Through various initiatives, Luxembourg continuously attract some of the best academics across the globe, as a result, the research environment is filled with highly competent, international and diverse professionals. All these factors informed my decision to execute my PhD in the only Grand duchy in the world."

Sunday Ojochegbe Okutachi
A robust research environment fostering collaboration
Working in the laboratory of Prof. Daniel Abankwa, Sunday Ojochegbe Okutachi executed his research project at the University of Luxembourg in collaboration with scientist from Finland and the NCI-Ras initiative in the USA.
"Luxembourg has a very robust research environment that supports innovation and collaborative research. "

"The country invests heavily in obtaining state-of-the-art equipment in biomedical research. Consequently, researchers are able to carry out their work with minimal hassle. Indeed, the commitment of the relevant authorities to make the country a leading scientific hub is highly commendable."

Sunday Ojochegbe Okutachi
About living in Luxembourg
The researcher sees the country as very safe, family oriented, welcoming and socially generous. These very positive experiences largely instructed his decision to stay in the country beyond his PhD.
"Luxembourg has one of the highest standards of living in the world, its extremely charming medieval castles, beautiful and safe streets are solid reasons to live here. In addition to these, what I love most about the country is that it is a great place to have and raise a family."

Sunday Ojochegbe Okutachi
Sunday Ojochegbe Okutachi recently completed his PhD, entitled Characterization of novel covalent and non-covalent drugs against K-Ras surrogate targets.
More about Sunday Ojochegbe Okutachi
Meet our young researchers