In conversation with our young researchers: Erica Grant
26 November 2021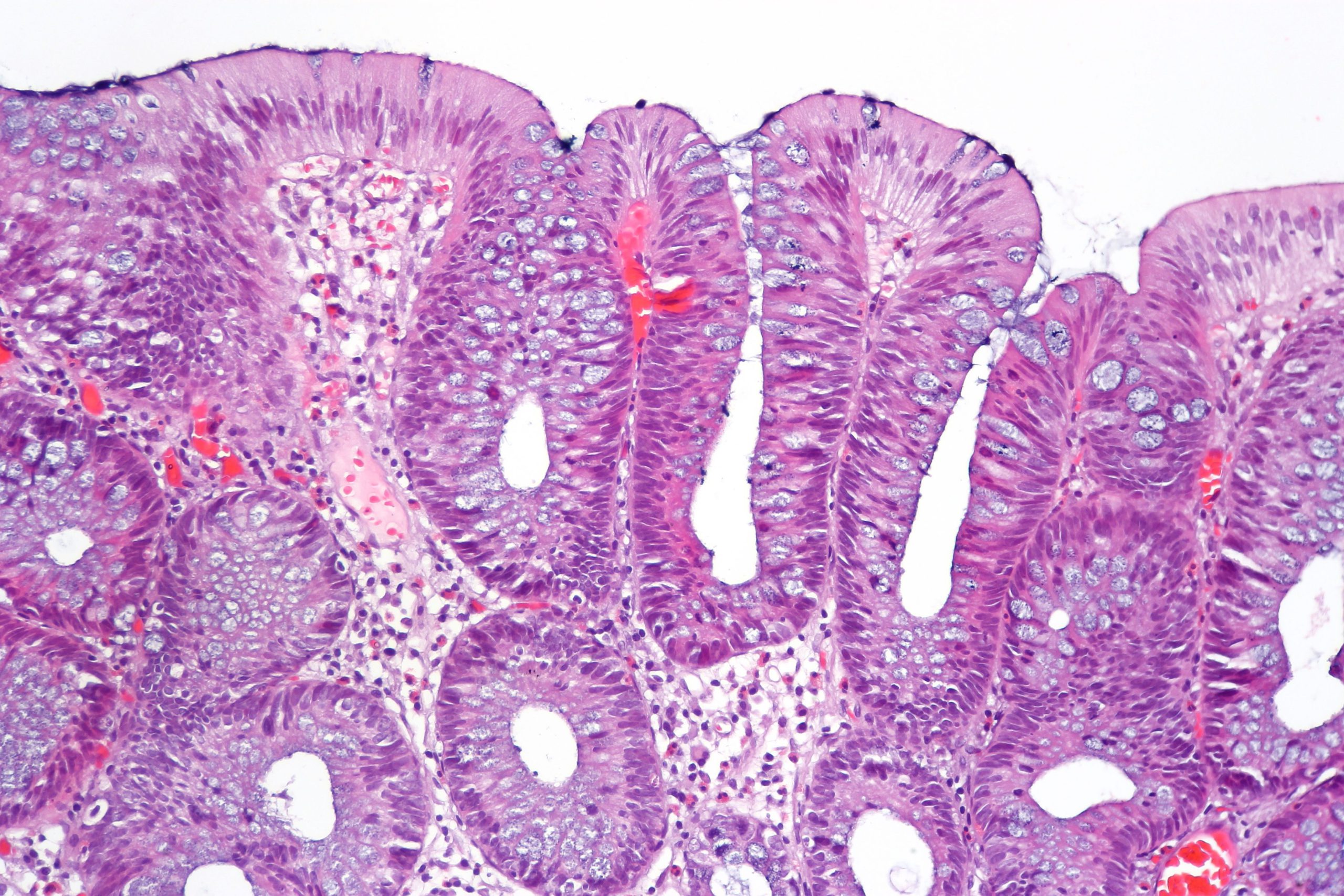 You are what you eat.
A diet rich in fibre is supportive to our health. Recent research indicates that bacteria in the human gut play a key role in breaking down fibre to produce the compounds involved in maintaining gut health. Yet, dietary fibre intake levels are well below recommendations.
How does dietary fibre intake affect the human gut microbiome? How can diet modulation be used as a translational approach to manage disease?
Erica Grant, a third-year PhD candidate at the Luxembourg Institute of Health (LIH), is examining the effect of fibre deprivation on the composition and activity of the gut microbiome.
One apple a day
Intriguingly, human enzymes are not able to digest most fibres. In fact, dietary fibre is not hydrolysed by human digestive enzymes, but is processed by gut microbes.
The gastrointestinal microbiota therefore plays an important role in human health. The Eco-immunology and Microbiome Group at the LIH, led by Professor Mahesh Desai, has shown that fibre deprivation leads to the proliferation of mucolytic bacteria that degrade the colonic mucus layer and increase disease risk. Based on this finding, Erica Grant is investigating the impact of the maternal microbiota and diet on immune development in pups using a gnotobiotic mouse model with and without a key mucin-degrading bacterium.
Gut microbiota is made up of trillions of bacteria, fungi and other microbes that live in the digestive tracts of humans and other animals. They digest food and make key nutrients that influence individuals' metabolism, immune function and even mental health.
The researcher is also conducting a crossover human cohort study to assess the effects of low fibre diet on host mucolytic bacteria populations and early inflammatory shifts. In this project, called Luxembourgish Fiber Cohort (Lux-FiCo), healthy participants are randomly assigned to either a controlled low-fibre or high-fibre diet and then, after a washout period to reverse any compositional changes, are switched to the second type of diet.
This research seeks to contribute to the knowledge of the consequences of a low-fibre diet and the role of certain mucolytic bacteria in the modulation of intestinal permeability and immune responses in humans. The implications of a better understanding and control of these interactions are vast, with relevance to the prevention and/or treatment of cancer, cardio-metabolic diseases and auto-immune diseases.
Mucolytic bacteria can be found in healthy humans, where they are an integral part of the bacterial consortium associated with the mucosa.
A biological researcher born
Erica Grant's research journey has alternated between multiple overlapping disciplines including microbiology, ecology, and public health, settling on a niche field of research where microbes and human or animal health converge.
After completing a Bachelor of Science (BSc) in Microbiology at the University of California, Los Angeles, followed by a Masters in Public Health (MPH) in One Health at the University of Washington in Seattle, USA, Erica joined the Eco-Immunology and Microbiome team of LIH.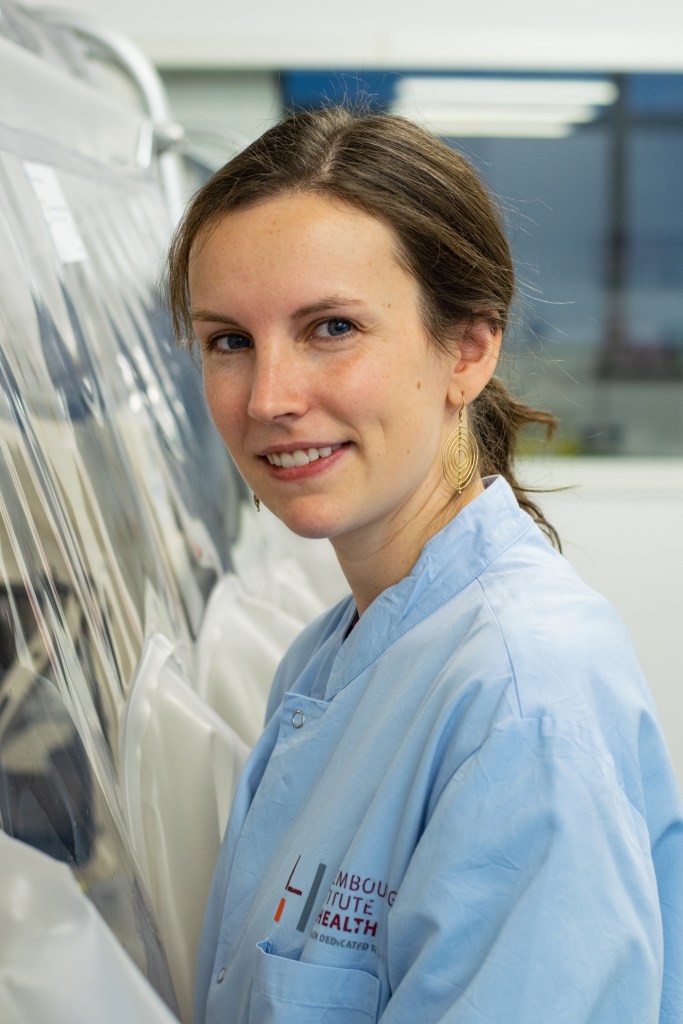 "I grew up in the mountains so biological research has always been something that I was drawn to. When I was looking for institutes to do my PhD, I knew I wanted something smaller and more intimate than what I had experienced in my undergraduate and masters training."

Erica Grant
Erica's research is part of the Microbiomes in One Health PhD training unit, which is funded by the Luxembourg National Research Fund PRIDE. The researcher also got funding from the Personalised Medicine Consortium to conduct a major part of her PhD, namely Lux-FiCo. Finally, Erica was awarded the 2020 Pelican Grant by the Fondation du Pélican de Mie et Pierre Hippert-Faber. The grant intends to support her training and mobility activities in the context of her research projects on the gut microbiome.
Why Luxembourg as a research destination?
To the researcher, one of the biggest advantages of pursuing research in Luxembourg is that you have access to resources that allow you to put in more—to try out new tools, to integrate different areas of expertise, and to aim for higher quality research than you might have produced otherwise.
While Erica came to LIH with a background in microbiology and public health, she was keen to expand her computational skills to gain greater research independence and to increase productivity in collaborations. Since then, Erica has been able to embrace the challenge of developing these skills further in part because of excellent infrastructure like ELIXIR-LU, available to students from all over Luxembourg.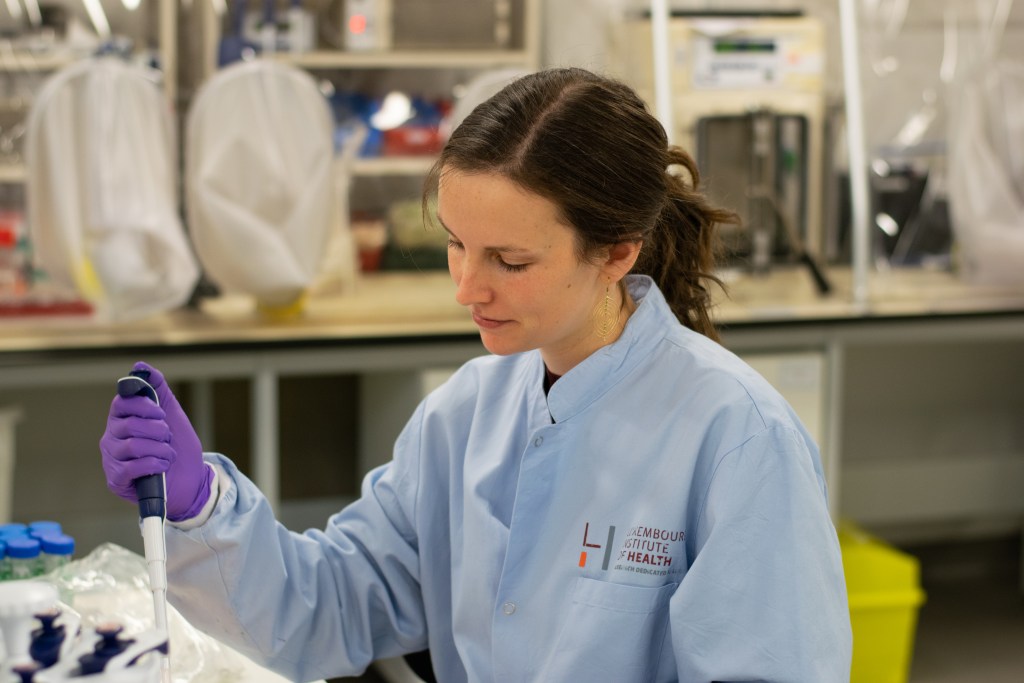 "The combination of expertise within the teams has been very beneficial for my personal development as well as for the success of the projects I have been involved in. Research Luxembourg fosters interdisciplinarity."

Erica Grant
The researcher praises the outstanding infrastructure, specifically the germ-free facility. "It makes experiments involving gnotobiotic mice incredibly convenient. In other universities or institutes, it is not uncommon for researchers to have to commute to an hour to get to a germ-free animal facility. Being able to move quickly between the computer, the lab bench and the germ-free animal facility is a major privilege."
An ideal country to recharge your batteries
Working hours in research can be long and unusual. As such, Erica Grant wanted to live somewhere that made it a bit more comfortable. Fortunately, Luxembourg is just that.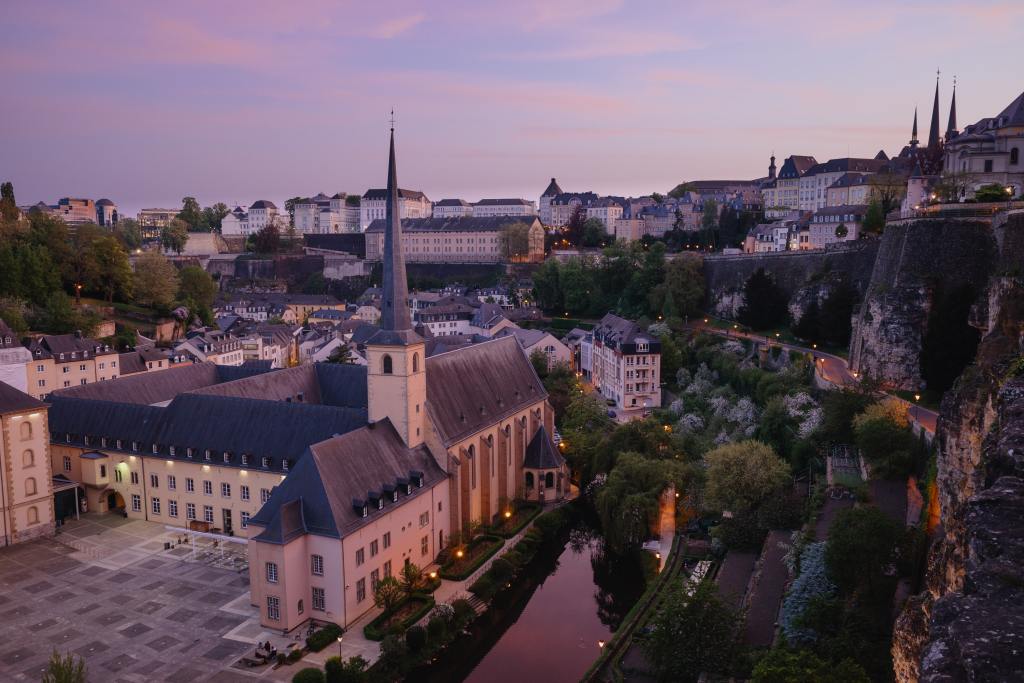 "There is great access to social services such as inexpensive healthcare, free public transportation, and housing or mobility subsidies that make this notoriously expensive country more affordable, even for someone on a PhD student salary."

Erica Grant
One of her favourite things about the country has been the bike subsidy programme that the Luxembourgish government supports.
"Through this initiative, my partner and I were able to purchase high-quality touring bikes for half the retail price. Since purchasing these bikes, we have spent at least one day out on the cycle paths nearly every weekend and it has been a refreshing way to explore the charming Luxembourgish villages and countryside."

Erica Grant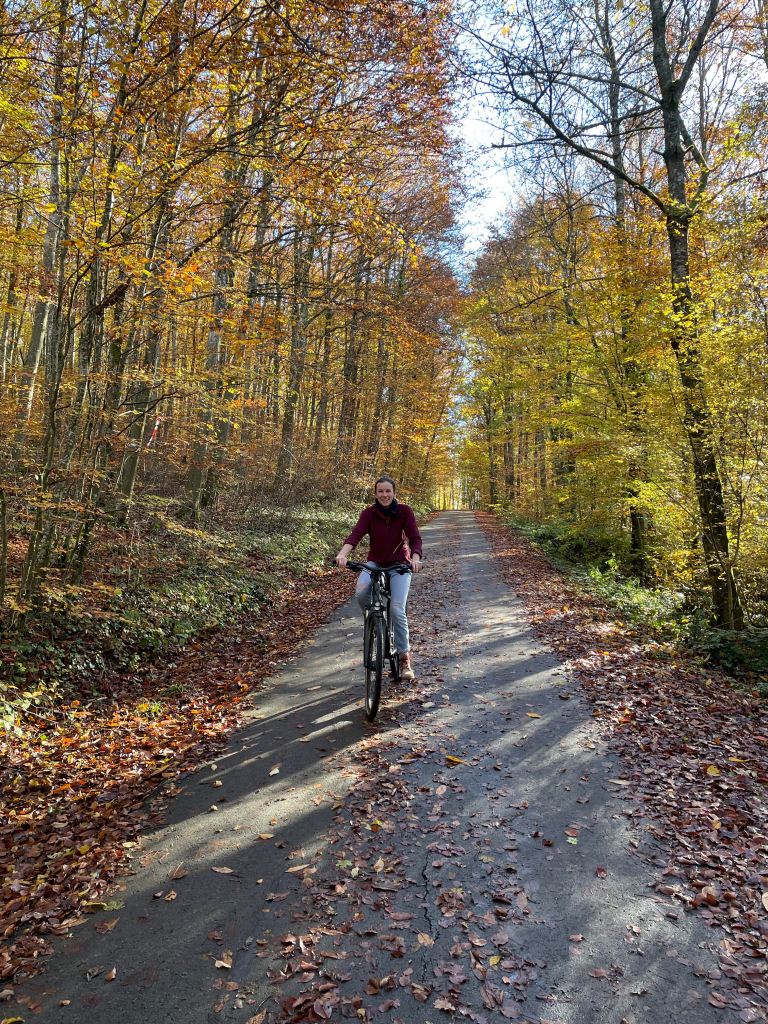 Combined with the free public transport, the researcher has been able to explore a variety of landscapes. They go from dense forests to hilltop castles where time seems frozen and gorgeous terraced vineyards along the Moselle river that invite a slower paced lifestyle. "These spontaneous adventures around Luxembourg strengthen my appreciation of what the country has to offer and, importantly, allow me to recharge after a busy week in the lab!"
Read more about Erica Grant's research work.
Meet our young researchers