In conversation with our young researchers: Frédérique Boulanger
01 September 2023
Access to judicial decisions and emerging technologies
Emerging technologies have the potential to impact access to judicial decisions by making it easier to collect, store, search, and share legal information.
What is the current legal framework on publicity of justice principle and access to judicial decisions in Luxembourg and how emerging technologies are challenging the related rights?
Frédérique Boulanger is a PhD candidate in Law at the University of Luxembourg. As part of the Doctoral Training Unit DIgitaLisation Law And Innovation (DILLAN), Frédérique is examining legal remedies to improve at large scale the access to judicial decisions in Luxembourg while exploring how emerging technologies, in particular AI tools, might enhance this access.
Pleading for the modernisation of access to judicial decisions in Luxembourg
The Law of 7 March 1980 on the organisation of the judicial system, article 46, frames the access to judicial decisions in Luxembourg. In 2003 this Law has been subject to a modification which enables the public to have access to the Luxembourgish judicial decisions at large but under certain conditions. Those conditions are mentioned in the grand-ducal regulation of December 1984. To have access to a specific decision, the person shall address a written detailed query to the documentation service of the General Prosecutor's Office, indicating the data base in which the decision is stored.
This context tends to limit the ability of individuals and organisations to access information about legal precedents and the reasoning behind court decisions.
Frédérique Boulanger's research focuses on the intersection of civil procedure, data protection, philosophy of law and emerging technologies, exploring the legal implications of the latest such as artificial intelligence. Frédérique Boulanger is particularly interested in how these technologies impact the legal system and vice versa. The main goal of Frédérique's research project is to find legal tools and remedies to improve that access to judicial decisions at a large scale and also to frame the reuse of the data contained into court decisions.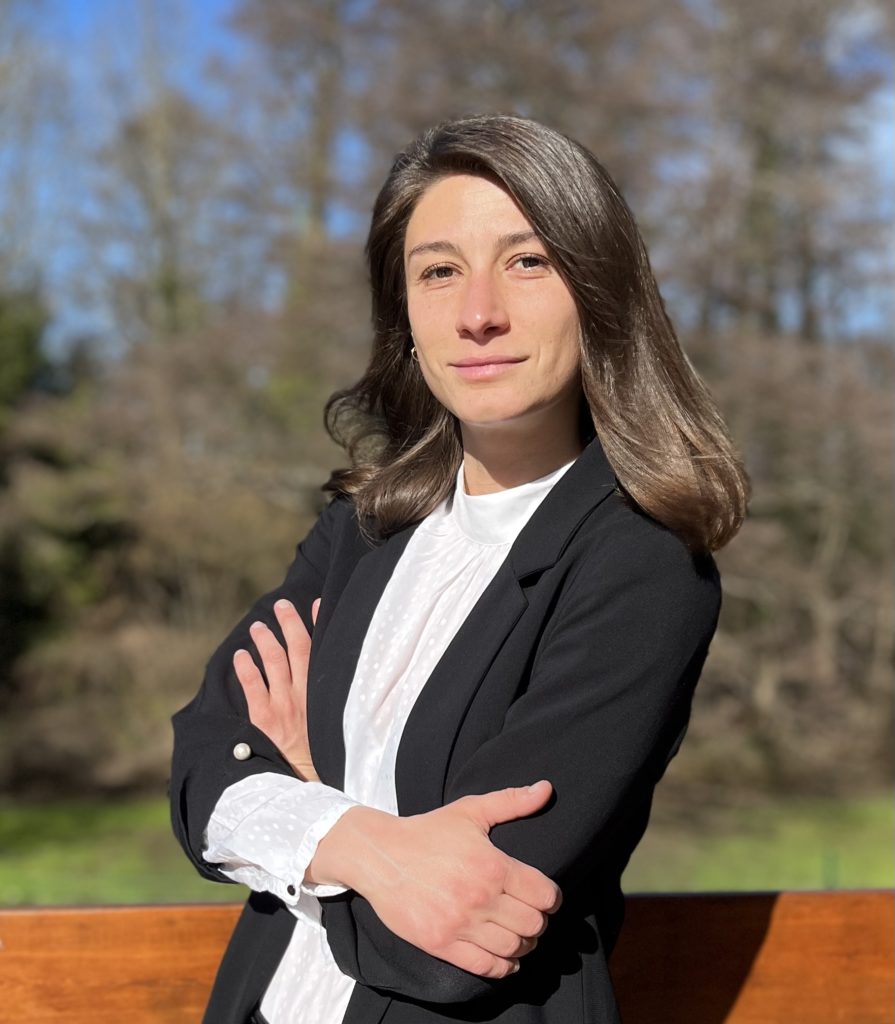 I rely on the French legal framework that enshrined in 2016 a massive access to judicial decisions, a calendar has been put in place to that end. In Luxembourg, there is a Law from 1980 which enshrined an access but under certain conditions and I plead for its modernisation.

Frédérique Boulanger
A member of the DILLAN Doctoral Training Unit
The Doctoral Training Unit DIgitaLisation Law And Innovation (DILLAN) is a cutting-edge research and training programme of the Department of Law at the University of Luxembourg. DILLAN focuses on the intersection of law and digitalisation, exploring the legal and regulatory challenges and opportunities created by the rapid digitalisation of modern society. This unit aims to provide doctoral researchers with a comprehensive understanding of the complex legal issues arising from digitalisation, as well as the practical skills necessary to address these challenges. Through interdisciplinary research and collaboration with leading scholars, DILLAN seeks to develop innovative solutions to the legal challenges of digitalisation and contribute to the development of new legal frameworks for the digital age. The programme is highly selective and provides a stimulating and supportive environment for doctoral researchers to pursue their research and professional development.
The Doctoral Training Unit I am part of supports interdisciplinary and collaboration between PhDs from Law Department and the Interdisciplinary Centre for Security, Reliability and Trust (SnT). For instance, our Doctoral School of Law provides interdisciplinary courses. I have a class entitled Computer science teaching AI & Law given by researchers from the SnT.

Frédérique Boulanger
Research Luxembourg: endless opportunities for innovation and collaboration
The French researcher completed her master's degree in Media and Telecommunications Law in Aix-en-Provence (southern France). Her thesis dealt with the impact of predictive algorithms on data protection. As this was the year when the General Data Protection Regulation (EU GDPR) entered into force at EU level, she found it very interesting to analyse this new regulation in relation to new technologies.
Subsequently, Frédérique applied in Luxembourg, where there was a position as a PhD researcher in civil procedure and emerging technologies under the supervision of Professor Menétrey.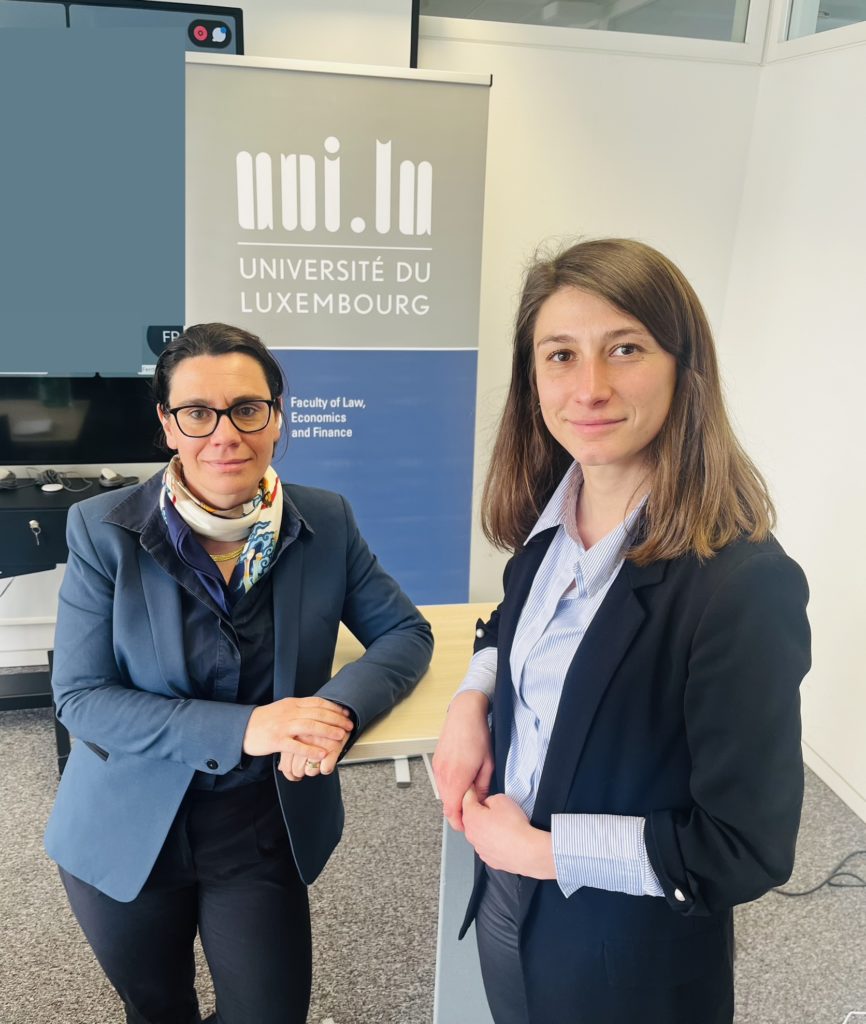 In the meantime, she worked for eight months for German TV Channel Arte G.E.I.E as a legal advisor on intellectual property and information technology, focusing on copyright and data protection.
Frédérique chose Luxembourg as a research destination because of the many opportunities and support provided to researchers. During her research journey, she did a research stay at the Cyberjustice Laboratory of the University of Montreal. She obtained a scholarship called MITACS Globalink that supported her interdisciplinary research. There, she had the opportunity to work with experts from AI and Law in a cutting-edge legal research environment. She was involved in the JusticeBot project as an observer and wrote a blog post for the Laboratory about DataJust in France.
Thanks to a grant (RESCOM) by the Luxembourg National Research Fund (FNR), Frédérique is organising a Lecture Series at the Department of Law in 2023. The main objective is to assess how new technologies impact the access to judicial decisions in Luxembourg. To that end, she is in contact with legal professionals from the judicial system in Luxembourg and from other Member States to integrate in the discussion different views that could be of interest for Luxembourg. Frédérique Boulanger with her supervisor started the Lecture Series as speakers to introduce how the publicity and the access to judicial decisions are enshrined in the constitutional, civil procedure and law provisions in Luxembourg. Frédérique Boulanger acts as a moderator to the other lectures where legal representatives both from the private and public sector are invited to speak.
In Lecture n°4, we invited Louis Larret-Chahine, the CEO of Predictice – a legaltech in France which collects and reuse judicial decisions to provide legal services – to discuss and share views about the access to judicial decision with Prof. Prüm, Professor at the University of Luxembourg and member of the Luxembourgish Pasicrisie. It was a great opportunity to bring together the main Luxembourgish legal publisher and one of the new players of the legaltech's landscape.

Frédérique Boulanger
Being close to everything
Luxembourg's strategic location and quality of life make it an excellent choice for international researchers seeking a well-rounded experience in Europe. Its central location allows for easy access to major cities such as Paris, Brussels, Amsterdam, and Frankfurt, all of which can be reached within a few hours.
Originally from Alsace in the north-east of France of France, Frédérique enjoys being able to visit her family frequently while being immersed in a multicultural and international environment.
Similar articles