In conversation with our young researchers: Giuseppe Montalbano
03 June 2022
When housing generates inequalities
The more we know about the housing policy mechanisms that lead to unequal opportunities, the more we can root out those mechanisms and replace them with more equal ones.
Is the housing market an inequality generator? How housing policies and housing markets interact with employment and pension policies to shape patterns of inequality?
Giuseppe Montalbano is a post-doctoral researcher at the Institute of Political Science of the University of Luxembourg. As a member of the research team of the PRO-Active Policymaking for Equal Lives (PROPEL) project, he deals with qualitative methodologies to analyse and explain the making of housing finance policies, and their impact on socio-economic inequalities in Europe and the United States.
Investigating the relationship between housing policies and inequality
Which housing policies and markets are responsible for inequalities across key societal groups and across countries? Giuseppe Montalbano is part of the PROPEL project which investigates the relationship between housing policies and inequality. The project takes a close look at different types of governmental housing policies across Europe and North America and the sometimes unequal ways they affect younger versus older generations, larger and smaller families and households with more or less disposable income.
PROPEL combines qualitative and quantitative research methodologies to study how housing policy regimes influence inequality within and between generations in affluent democracies. The project also considers how housing policies and housing markets interact with employment and pension policies to shape patterns of inequality.
The PROPEL project team has a strong interdisciplinary profile, which fosters productive dialogue and contamination among different methodological approaches and research backgrounds. As a qualitative-oriented researcher, it is stimulating for me to work with quantitative scholars in fields that are different from mine, like welfare and social policies. The unique research environment I found in Luxembourg led me to discover how mixed-method approaches and interdisciplinarity can greatly improve my profile as a researcher.

Giuseppe Montalbano
The PROPEL project, led by Dr. Lindsay Flynn and funded under an FNR €2 million ATTRACT Fellowship, is expected to be a scientific gain for Luxembourg.
From research through journalism to Research Luxembourg
Giuseppe Montalbano gained his Ph.D. at LUISS University in Rome before working as a postdoctoral researcher and teaching assistant in different Italian institutions, like LUISS, the Scuola Normale Superiore in Florence, and the University of Bologna.
The Italian researcher also gained professional experience outside academia, acting as a journalist for a news magazine on sustainable finance in Milan.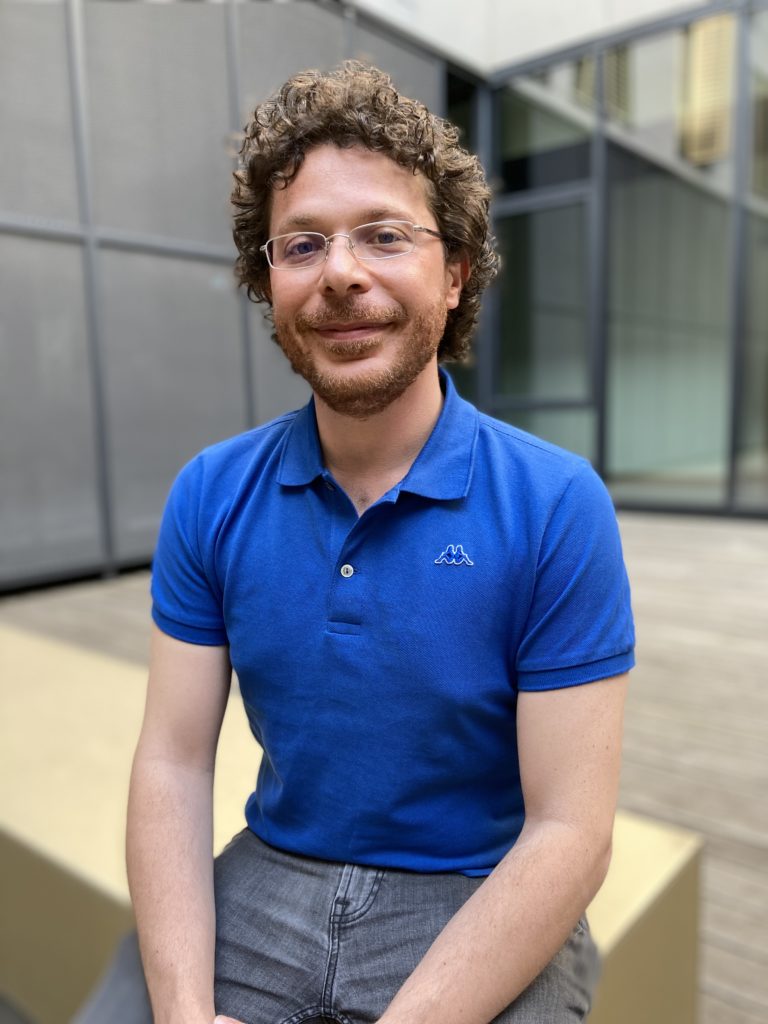 My research interests and specialisation focus on European financial governance, interest groups' influence in policy-making and critical approaches in the International Political Economy.

Giuseppe Montalbano
An internationally recognised political science institute
At the University of Luxembourg, Giuseppe is part of an interdisciplinary team, bringing together researchers in political science, sociology, demography and economics. In the framework of the PROPEL project, he benefits from formal collaborations with the Luxembourg Institute of Socio-Economic Research (LISER) and the LIS Cross-National Data Center, with direct on-site access to LIS microdata.
The Institute of Politics of the University of Luxembourg is renowned in my field of research thanks to its influent scholars. Thus, it was an honour and privilege for me to have the opportunity to work here as a postdoctoral researcher. I would definitely recommend Luxembourg as a research destination.

Giuseppe Montalbano
To him, the University of Luxembourg's research infrastructures are extremely functional, cutting-edge and well-designed to meet the researchers' demands.
Beautiful, human-sized cities with an international outlook
Research has given Giuseppe the opportunity to travel internationally. This is how he came to Luxembourg.
As soon as he arrived, he immediately fell in love with Luxembourg and in particular with Esch-sur-Alzette, close to the Belval Innovation Campus.
Luxembourg boasts beautiful, human-sized cities with a strong international profile and many interesting cultural activities.

Giuseppe Montalbano
Similar articles