In conversation with our young researchers: Marija Marić
15 July 2022
Urban imaginaries
"Smart cities", "Live, Work and Play" or "lifestyle communities" are all new fictional urban typologies that exist mainly at the level of brand language, detached from the actual "real estate product" on the ground. With location-specific but still standardised campaigns, real estate branding agencies have thus contributed to the perpetuation of the globalisation of the built environment on the one hand, but also of collective urban imaginaries on the other.
How do political and economic conditions shape the material world we live in?
Marija Marić is an architect and researcher, working as a postdoctoral research associate at the Department of Geography and Spatial Planning, University of Luxembourg. Her research revolves around the questions of property, real estate, architecture and media, as well as the production of built environment and urban imaginaries in the context of global capitalism and global flow of information.
An interdisciplinary approach to unpacking the social and spatial complexities of architecture and cities
Marija is interested in the multiple relationships between politics and economics and their impact on the built environment around us. Her projects tackle issues such as the role of real estate media and language in shaping cities and urban imaginaries, the role of communication experts in the design of architectural urban projects to the role of new technologies, e.g. blockchain, in the process of housing and land commodification, as well as thinking of how alternative models of ownership (or its undoing) could produce more built environment.
My research, so far, has aimed at providing a better understanding of the economic and political processes that shape our built environment, both in the domain of architectural research and education, as well as society at large.

Marija Marić
Recently, Marija was part of the Luxembourg in Transition – Spatial Visions for the Zero-Carbon and Resilient Future of the Luxembourg Functional Region project, launched by Luxembourg's Ministry of Energy and Spatial Planning. This urban-architectural and landscape consultation aims to gather strategic spatial planning proposals and produce "towards 2050" ecological transition scenarios for the Grand Duchy of Luxembourg and its neighboring territories, which are then translated into concrete flagship projects. This urban-architectural and landscape consultation aimed to gather strategic spatial planning proposals and produce "towards 2050" ecological transition scenarios for Luxembourg and its neighboring territories. In the framework of this initiative, Marija (and the University of Luxembourg) collaborated with a number of institutions and organisations, including the Luxembourg Institute of Science and Technology (LIST), the Centre for Ecological Learning Luxembourg (CELL), the Institute for Organic Agriculture Luxembourg (IBLA), and the Office for Landscape Morphology (OLM).
Training critical and engaged architects
Marija contributes to the Master in Architecture (MARCH), embedded into the Department of Geography and Spatial Planning of the University of Luxembourg. In this programme, which addresses the contemporary challenges of climate change, resource scarcity, and social inequalities through the lens of architecture, urbanism, and territorial design, most of the work is collaborative.
Our work is necessarily interdisciplinary. It involves not just collaboration with researchers and practitioners with different professional backgrounds, spanning from architects, urban planners, geographers, sociologists, economists, engineers, to name just some, but also with different publics. Additionally, we have a unique opportunity to work with students of most diverse cultural backgrounds.

Marija Marić
The seminar "From Land to LAND. Critical Spatial Practices in the Digital Domain" led by Dr. Marija Marić explored the role of emerging blockchain technologies in enabling new forms of land and real estate speculation, seeing them, at the same time, as an opportunity and a tool for reimagining our established understanding of the commons.
Using different media of representation—spanning from collage, fiction writing to video-making—students explored the questions of NFTs, real estate tokenisation, data servers, land speculation in Metaverse, asking: what is the relationship between the built and the virtual, land and LAND, the Earth and its digital twins, dwelling and attention, and how are architects to mediate these materialities critically?
From University of Novi Sad and ETH Zurich to University of Luxembourg
Marija's research journey started when she enrolled into a newly funded Master Programme Theory and Research in Architecture and Urban Design at the University of Novi Sad, in Serbia. After graduating from architecture, she explored other fields, and started her second Master studies in new art media at the Academy of Arts, also in Novi Sad. These experiences, combined with her engagement in a research project she was part of during her internship with a small architectural practice called Expanded Design in Vienna, led her to doctoral studies at ETH Zurich.
In 2020, she received her PhD from the Institute for History and Theory of Architecture at ETH Zurich. Entitled "Real Estate Fiction. Branding Industries and the Construction of Global Urban Imaginaries", her thesis examines the role of communication strategists in the mediation, design and globalisation of the built environment.
Before joining the University of Luxembourg, Marija taught at the Department of Architecture at ETH Zurich. She was also a lecturer and a guest critic in schools of architecture at universities such as Harvard GSD, TU Delft, and others. Her work has been published in books and journals, including Log, ARCH+, Thresholds, CARTHA, SITE magazine, and presented at institutions such as UCL, Goethe University, MAO Ljubljana, University of Chicago, University of Melbourne, to name just some.
Contributing to designing the research environment
Marija argues that Research Luxembourg has a lot to offer, on multiple fronts.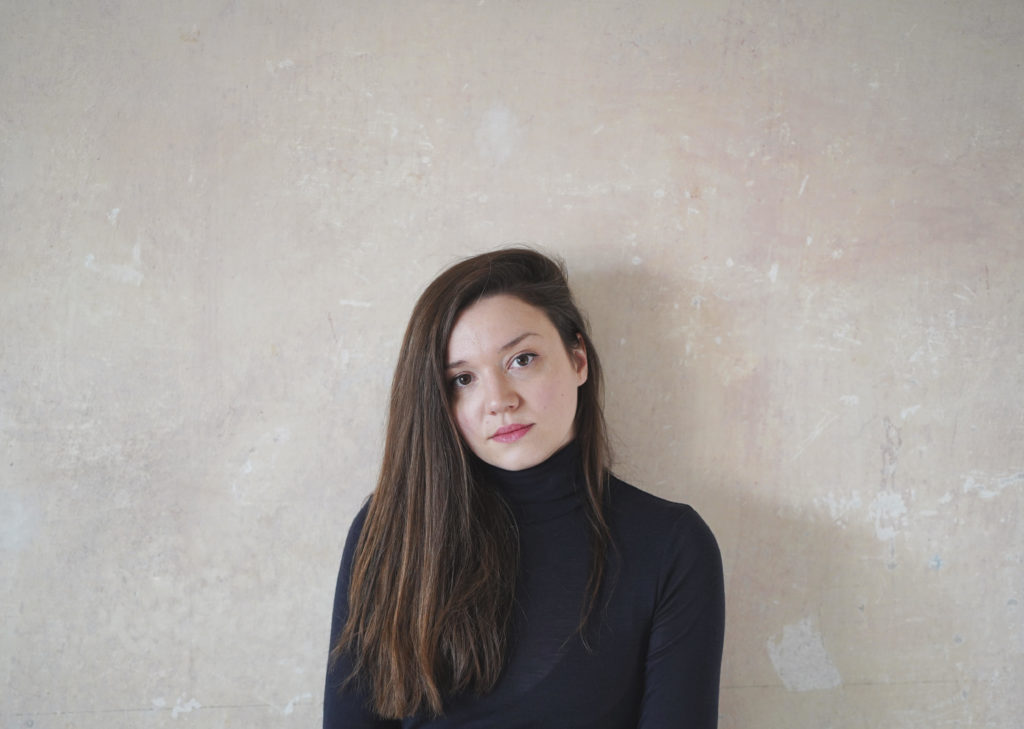 I chose Research Luxembourg because of its openness and research potential. The University of Luxembourg is a young institution, and the beauty of this is that we, as researchers, can actually take part in conceptualising its values and research directions.

Marija Marić
International to the core
Marija moved to Luxembourg in the midst of the pandemic. Although she admits that it was not easy, she managed to find her place in the country quite quickly. In this respect, the friendliness of the people and the international outlook of Luxembourg certainly contributed to her settling in.
Luxembourg is small, yet a very international place that is developing rapidly and where everything seems possible.

Marija Marić
Similar articles