In conversation with our young researchers: Pilar Maria Moreno Sanchez
08 October 2021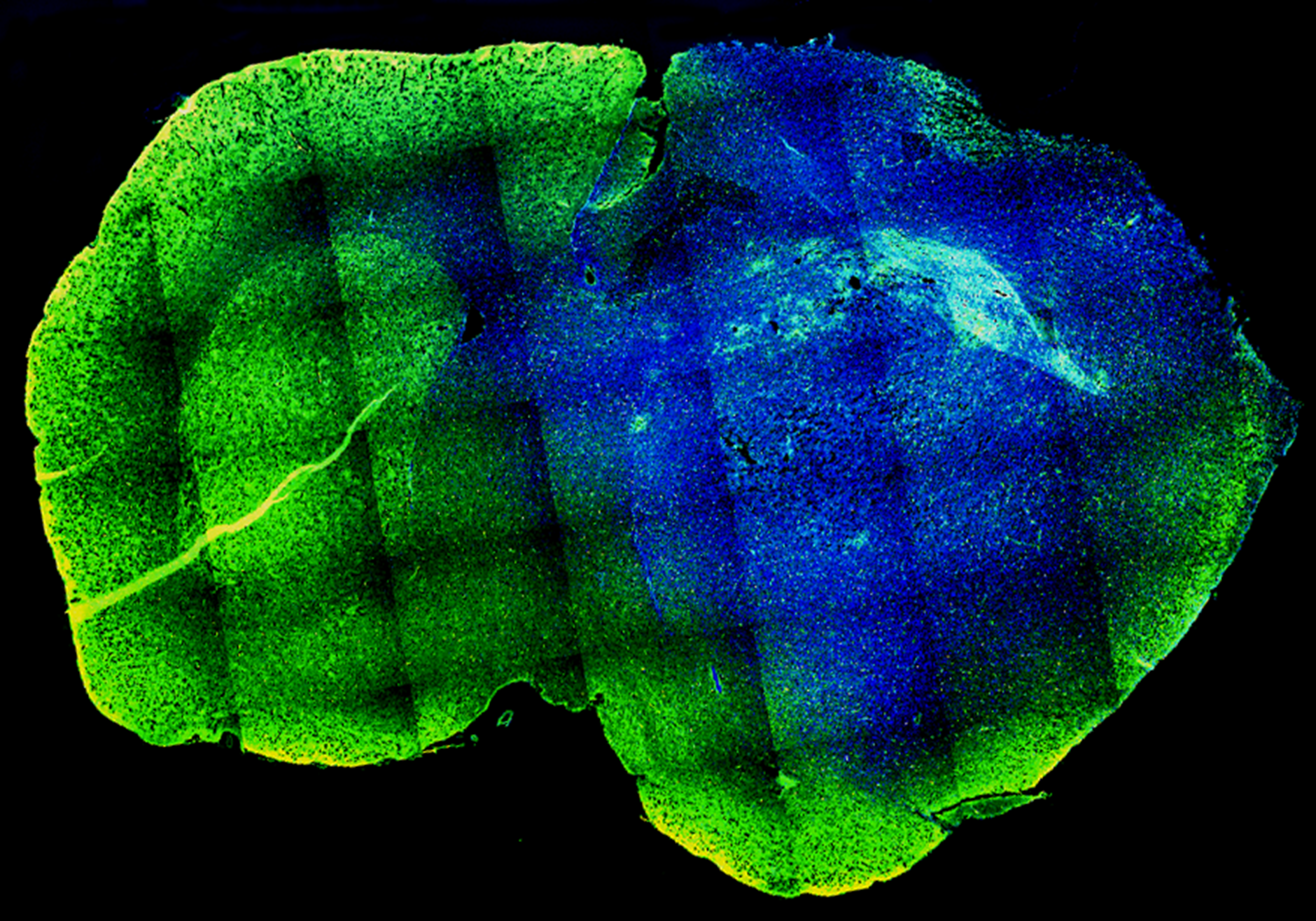 Tumor immunology
Most preclinical models lack effective immune system components. There is an urgent need to test new immunomodulatory agents for brain cancer patients.
How studying the interactions of tumor cells with tumor microenvironment can help immunotherapy in glioblastoma patients?
Pilar Maria Moreno Sanchez is a PhD candidate at the NORLUX Neuro-Oncology laboratory in the Department of Oncology of the Luxembourg Institute of Health (LIH). Her research mainly focuses on tumor immunology for glioblastoma, the most aggressive type of brain cancer.
Contributing to new cancer treatment possibilities
Pilar Maria Moreno Sanchez is developing effective preclinical immunocompetent models for glioblastoma, that can reliably predict tumour-induced immune responses.
Her PhD project is driven by the current need to develop novel immunomodulatory therapies that can overcome the lack of response to immunotherapy in patients with glioblastoma.
Immunomodulatory therapies
An immunomodulatory therapy treats diseases through the regulation of the patient's immune system. In other terms, such a therapy boosts the immune system so it can find tumor cells in the body and kill them to effectively tackle the disease.
Indeed, her project addresses the reduction and/or absence of immune system components in most preclinical models. This situation limits the possibility of testing new immunomodulating agents.
As such, the aim is to study the immune component of patient-derived 3D glioma organoids and xenografts and to investigate the interactions of tumour cells with the tumour microenvironment.
Patient-Derived Xenografts
In oncology research, xenografts are used as patient avatars to develop a personalised treatment. To do so, a small fragment of the patient's tumor may be excised and subsequently grafted into an immunodeficient or humanised mouse.
The patient avatars are then being used to assess therapeutic options focused on the glioma microenvironment, thus providing reliable results that could be applied in the clinic.
"With our findings, we hope to provide the scientific community with robust models that will be relevant for future immunotherapeutics development and therefore could directly contribute to new glioma patient's treatment possibilities."

Pilar Maria Moreno Sanchez
Research to fight cancer
The Spanish researcher developed an interest in oncology early. After graduating in Biochemistry at the University of Murcia, Spain, she then earned a master's degree in Molecular Biomedicine with a focus on Oncology at the Autonomous University of Madrid, Spain.
Before starting her PhD, Pilar Maria Moreno Sanchez worked as a research assistant in a project focused on humanised preclinical models for renal carcinoma, i.e. the most common type of cancer.
She also obtained an accreditation to work with laboratory animals, and the Good Clinical Practice certificate to perform clinical research.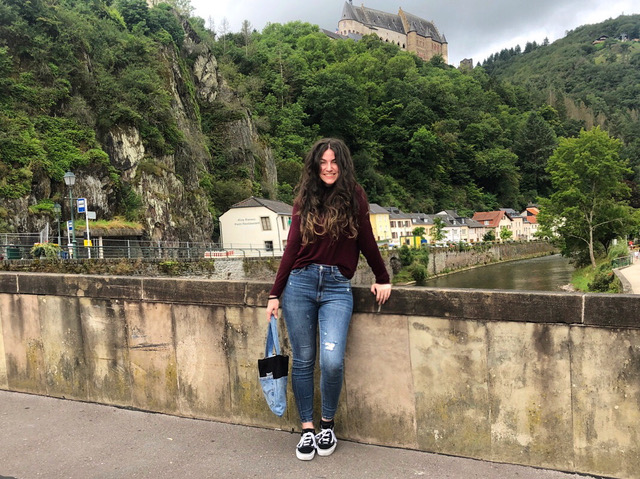 "Cancer hit a deeply loved member of my family nine years ago, my grandfather […] it was the key point that made me want to change the situation, I felt it as a responsibility to show my family there were people who cared and were willing to fight against cancer. This is the whole reason why I got into science and Biochemistry, because we need to make people believe in science and have hope again and I am happy to contribute with my tiny bit in that."

Pilar Maria Moreno Sanchez
A member of the i2TRON project
Pilar Maria Moreno Sanchez joined Research Luxembourg via the i2TRON fellowship. This doctoral training unit is on "integrating immune strategies for Translational Research in Oncology and Neurology".
The aim of i2TRON is to train next generation translational scientists to advance research innovations focusing on immunological components across model diseases, and to turn new mechanistic insight into diagnostic and therapeutic strategies to improve patient care.
Overall, 20 experienced supervisors, including four physician scientists representing the focus areas, join forces across the Luxembourg the Institute of Health (LIH), the University of Luxembourg, the Laboratoire National de Santé (LNS) and the Centre Hospitalier de Luxembourg (CHL) to bridge and translate fundamental and clinical research into novel strategies for clinical practice. Each partner institution offers specialised research expertise as well as access to cutting-edge IT-, laboratory- and clinical infrastructures and combining their domain expertise in a collaborative scheme to push the frontier of knowledge.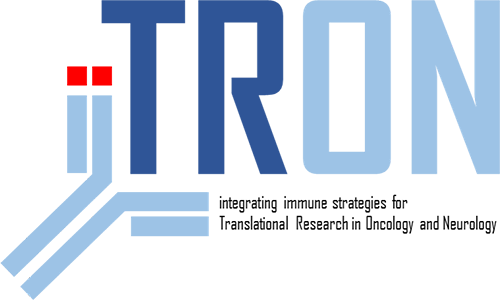 i2TRON is funded over a period of 6.5 years by the Luxembourg National Research Fund (FNR) through the competitive PRIDE programe.
Luxembourg fosters research collaboration
Since her arrival in her lab group, Pilar has realised that collaboration is the key to success.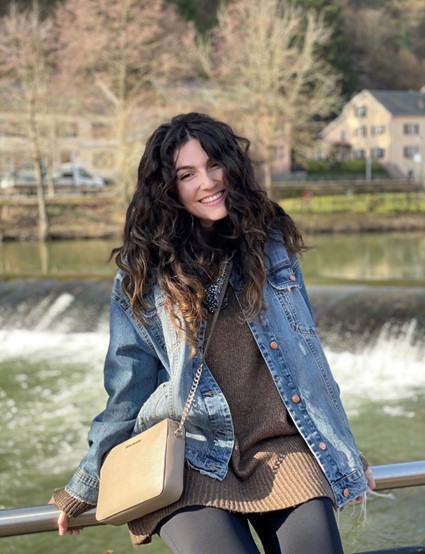 "My lab is a very multidisciplinary and international research group, comprising experienced researchers and technicians with various expertise. The environment of Department of Oncology is also very collaborative. Our laboratory actively collaborates with numerous researchers in Luxembourg and abroad."

Pilar Maria Moreno Sanchez
Pilar Maria Moreno Sanchez praises Luxembourg for its healthy research atmosphere and international environment.
To her, Luxembourg managed to create effective connections between research institutes. It also gives the chance to work at different places according to the resources one need. "In my opinion it is very well equipped and a country that cares and invests in research, even more than other bigger countries in Europe."
About living in Luxembourg
According to Pilar Maria Moreno Sanchez, Luxembourg is a nice country to live in. In particular, she highlights that public transport is free.
"I really love the good organisation and coherence of Luxembourg in general. Everything seems to be put in place so the citizens' life can be easier. The many different nationalities make Luxembourg a very attractive country with the possibility to learn from many different cultures."

Pilar Maria Moreno Sanchez
Meet our young researchers