In conversation with our young researchers: Rutuja Bhusari
04 June 2021
Gas sensors are an important part of our everyday lives to identify potentially dangerous gases emitted by all kinds of common furniture in our cars, houses, and other indoor environments. Yet, gas sensors based on metal oxide materials operate at high temperatures, meaning they need a lot of energy.
PhD candidate Rutuja Bhusari at Luxembourg Institute of Science and Technology (LIST) is seeking to create a gas sensor powered by nature combining materials at nanoscale.
Using natural light to power gas sensors
Rutuja Bhusari's research explores how to reduce the energy consumption of gas sensors. And that's quite a challenge. Indeed, metal oxides are semiconductor in nature, meaning they have either a low or no current at all passing through them. They need external energy source like heat to increase their sensitivity towards presence of different gases in the atmosphere.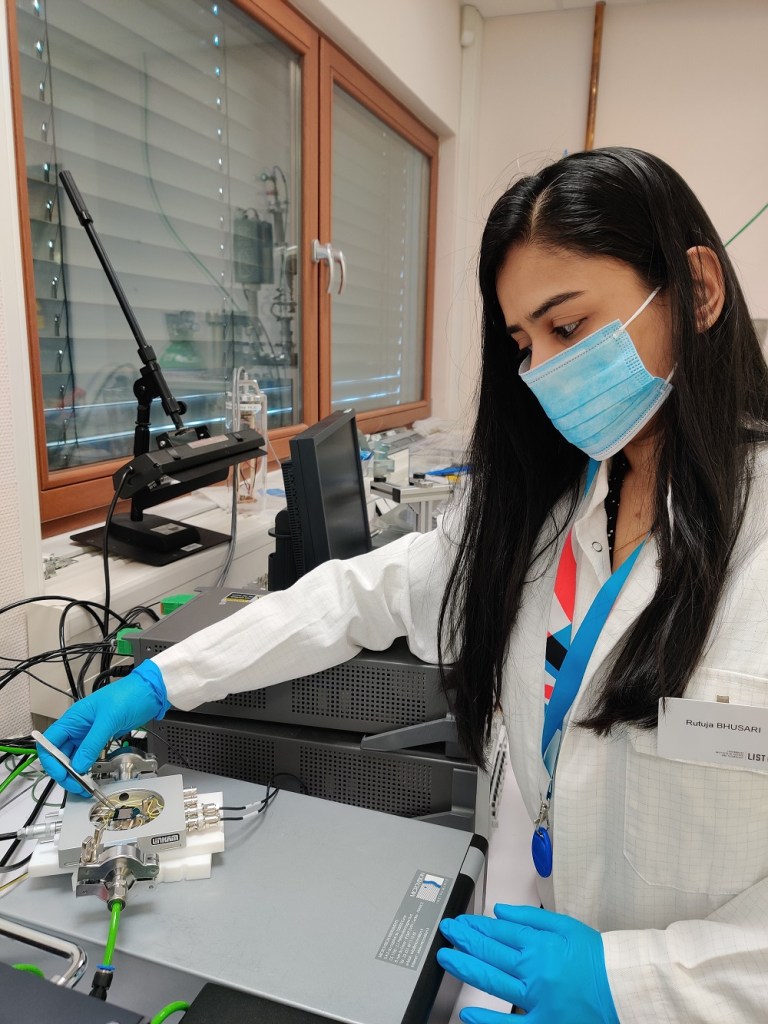 "Metal-oxide based gas sensors usually work at high temperatures which leads to certain application disadvantages. In my work, I use light to activate charge carriers and heterostructures to make use of properties of two materials in one, to overcome the need to use heat to operate these gas sensors."

Rutuja Bhusari
Why Luxembourg as a research destination?
To Sofie Waltl, "working in such a multi-disciplinary research setting is very fruitful."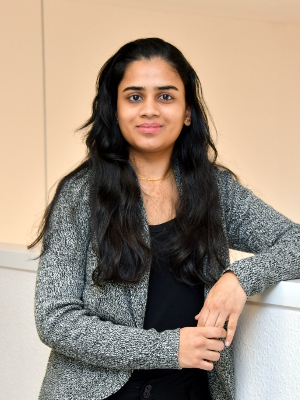 "Luxembourg presented me with two opportunities in one package. When I completed my masters, I wanted to do a PhD in the exact topic I am working on and wouldn't settle for anything else. LIST, FNR and Renaud Leturcq gave me the chance to do the same. This happens very rarely in life that you get what you want, and you don't have to compromise! Other than my work, I am extremely passionate about travelling. Luxembourg, being strategically located in centre of Europe, has presented me many instances to fuel my wanderlust. I could not ask for anything more from life.

[As for Luxembourg itself] it is a very cosmopolitan country, it was very easy for me to adjust here. I have met so many different people, I have a great supervisor and very good colleagues, and I feel that we are like a huge family. Besides LIST, Luxembourg is also a very good place to live. The kind of facilities that the government provides to its citizens are indeed very attractive."

Rutuja Bhusari, a final-year PhD candidate at the Luxembourg Institute of Science and Technology (LIST).
Rutuja Bhusari's PhD project is funded by the FNR in the framework of the PRIDE Doctoral Unit 'Materials for Sensing and Energy Harvesting' (MASSENA). Launched in 2016 by LIST and the University of Luxembourg with the support of the FNR, MASSENA is a Doctoral Training Unit which focuses on materials enabling future applications in sensors and energy harvesting by embracing stimuli from strain, motion, temperature, electric field, light, and chemistry. Towards this goal MASSENA is organised in four thematic clusters: strain sensors and energy harvesters; electronic sensors and energy harvesters; biocluster; electronic structure calculations.
Excerpts from Spotlight on Young Researchers: A gas sensor powered by natural light and Rutuja Bhusari, when research becomes an actor of change
Meet our young researchers