#LUinPORTUGAL – Spotlight on research cooperation between Portugal and Luxembourg
11 May 2022

Portugal and Luxembourg entertain close relations for more than a century. This friendship also materialises in the research sector through several partnerships, collaborations and projects.
Nowadays, the Grand Duchy cannot be understood without taking into account diversity and the strength of the links forged between Portugal and Luxembourg.
These strong ties are also reflected in intense cooperation at academic level and in the research sector.
Some History
Portuguese-Luxembourgish relations are strong. For more than a century, the two countries are sharing a long-lasting friendship.
Today, with 93,678 people in 2021, the Portuguese represent 14.50% of the resident population of the country. At the University of Luxembourg, it is about 10% of the students are of Portuguese nationality, i.e. about 600 students ranging from undergraduate to doctoral studies.
Focus on 3 representative ongoing research projects
EUMaster4HPC – First pan-European Master's programme in High Performance Computing (HPC)
A consortium of European partners – led by the University of Luxembourg and including the University of Coimbra – has been selected by the EuroHPC Joint Undertaking to design and implement the first pan-European High Performance Computing (HPC) pilot Master's programme. From Autumn 2022, the consortium will offer courses providing students with outstanding career perspectives in the rapidly expanding field of HPC.
With a total budget of EUR 7 million, the consortium of European universities, research/supercomputing centres and industrial partners will develop a higher education programme with the main objectives to:
Educate students in areas such as the design, deployment, operation, and/or the use of current and future generation HPC and HPC-related technologies in Europe;
Educate experts skilled in driving HPC adoption and knowledge transfer in industry and academia in different strategic domains, thereby linking HPC activities in industry and academia.
EUMaster4HPC emphasises collaboration across Europe with innovative teaching paradigms such as co-teaching and strong connections with the industry and leading experts in HPC education. The focus on academic excellence in collaboration with a broad community of European stakeholders will provide young talents with the competences and knowledge to address the challenges of the European HPC ecosystem in the transition towards a "Digital Europe".
This unique pan-European curriculum will provide a coordinated approach to HPC education and training in Europe that could be adopted by other universities. The creation of a European network of HPC specialists will strengthen mobility and mutual support between students, teachers and industrial experts. A particular focus on mobility of students and teachers will enable students to rapidly gain experience through internships and exposure to European supercomputing centres.
Smart4Health – Citizen-centred EU-EHR exchange for personalised health
Smart4Health aims at empowering EU Citizens with an interoperable European Electronic Health Record (EHR) exchange that supports EU citizens to be active participants in managing their own health. The key objective of Smart4Health is to place the citizen in the centre of decisions with regard to their own healthcare by enabling the possibility of sharing health data with different clinicians, medical centres, local and international societies, for research activities as well as to engage directly with healthcare providers.
Bringing together 18 partners from medical, social and technical sciences and industry, the project is coordinated by the UNINOVA – Instituto de Desenvolvimento de Novas Tecnologias – Associacao and includes the University of Luxembourg. It aims to pave the way for the full deployment of citizen-centred solutions and services in a digital single market for well-being and healthcare.
The 4HealthPlatform under development will ultimately advance citizen health and digital innovation by providing easy-to-use, secure and constantly accessible health data. It will facilitate feedback and interaction between patients and healthcare providers and support disease prevention and citizen empowerment. Citizens willing to support science will also be able to provide their data to the scientific community.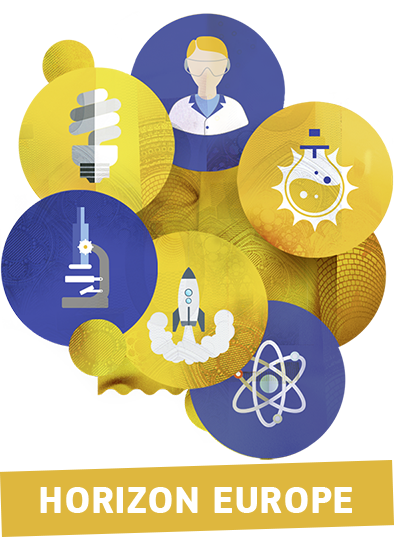 REMAP – Reusable MAsk Patterning
REMAP – REusable MAsk Patterning – aims to establish a paradigm shift in the field of microfabrication, a process used to fabricate components at nanometres to micrometres scales that are essential to our daily life, such as microprocessors, sensors and flat panel displays.
Common methods of microfabrication involving projection lithography and vacuum deposition generate massive amounts of waste due to single-use stencils when creating the layers of patterned structures on a substrate such as an integrated circuit, and require vast amounts of water and energy. Currently, 1 m² of microchips requires 234,000 L of water and 15,000 kWh of energy. REMAP aims to develop re-usable stencils and a low energy deposition method to greatly reduce the environmental impact of microfabrication, with a special fluid comprising magnetic nanoparticles.
The consortium behind REMAP is composed of 7 partners, including the International Iberian Nanotechnology Laboratory in Braga (Portugal) and the University of Luxembourg, is coordinated by the University of Genova.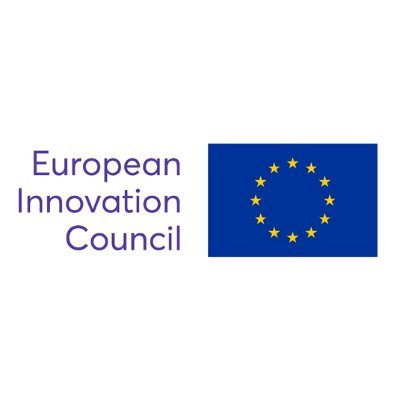 A friendship in motion
The connection between Luxembourg and Portugal is historically very strong, a bond that is strengthened by the State Visit of TRH the Grand Duke and Grand Duchess of Luxembourg to Portugal on 11 and 12 May. To showcase this magnificent relationship that has grown stronger over time, an image of the capitals of Luxembourg and Portugal in silhouette, meeting in the middle on the horizon, is featured on public transport in the city of Lisbon. 332 buses (from 4 to 14 May) and a historical tram (for a whole month) will carry this declaration of friendship, which will not go unnoticed in the narrow streets of the Portuguese capital. For its inauguration, the tram will run on 11 May from Praça do Comércio to Miradouro de Santa Luzia. A thriving friendship.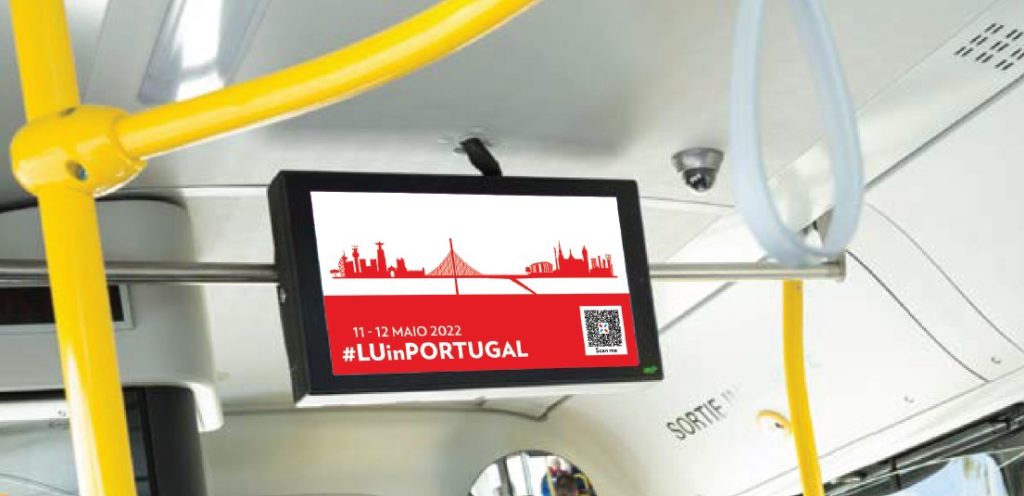 Similar articles