Luxembourg Celebrates 1 Year of Free Public Transport
04 March 2021
Since March 1st 2020, public transport in Luxembourg is free throughout the country and for all modes of transport – be it trams, trains or buses. The measure applies to all users, whether they are residents, cross-border commuters or tourists.
News of Luxembourg becoming the first country in the world to offer free public transport made international headlines.
'Luxembourg makes all public transport free'
'Luxembourg is first country to make all public transport free'

The Guardian
'Luxembourg is first country in world to make public transport free'

Euronews
' Luxembourg to Become the First Country to Offer Free Mass Transit for All'

New York Times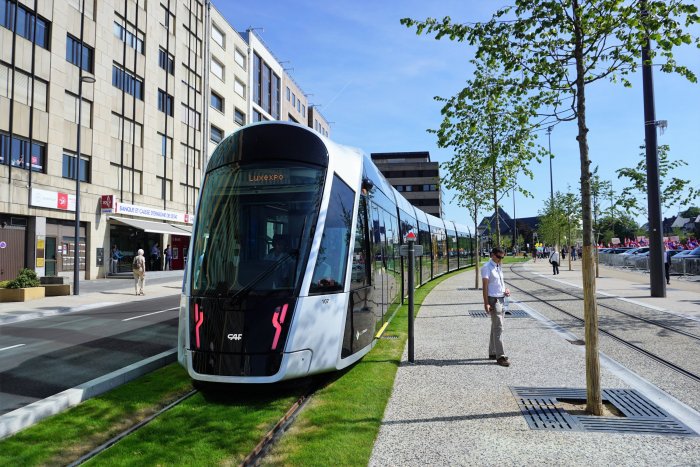 Tackling climate change
Transportation is a growing source of greenhouse gas emissions so finding ways to reduce car use essential for fighting climate change. The implementation of free public transportation is intended to reduce car use, which is a major driver of climate change, and also address income inequality. This aligns with the United Nations's Global Goals, which include addressing climate action and reducing inequality.
The Luxembourg government's goal is clear: with free public transport and newly increased capacity with the tram network, it hopes to accommodate more commuters. In 2017, six out of ten people commuted to work in private vehicles. Free public transport is a key in the government's aim is to reduce this number by nearly half.
Impact: One year later
Due to the unprecedented COVID19 pandemic it is difficult to gauge the adoption of commuters, however recent figures released show a positive trend.
In February 2020, an average of 31,000 passengers used the tram every day. Subsequently, at the start of the confinement in March 2020, this number dropped to 1,400 passengers per day, then gradually rose to an average of 38,000 passengers per day during the week. A peak of 42,000 was reached in February 2021, although the situation has not yet returned to normal due to the use of telecommuting in various sectors.
Research on the impact of free public transport is currently under way and will be shared on Research Luxembourg when available.
More information on free transport: https://mobilitegratuite.lu/en/faq/
More information on research made in Luxembourg in matter of Sustainable & Responsible Development
Similar articles