Luxembourg funded by the EU to address the issue of urban health
09 March 2021
Prof. Martin Dijst of LISER (Luxembourg Institute of Socio-Economic Research) will coordinate a Marie Curie ITN (Innovative Training Networks) project that fosters new skills
Through its Horizon 2020 programme, the EU has funded the "Systems approach of URban enviRonmEnts and heALth (SURREAL)" project, led by Prof. Martin Dijst, Director of the Urban Development & Mobility Department at LISER.

With this project "Systems approach of URban enviRonmEnts and heALth (SURREAL)", an ITN Innovative Training Network of the H2020 funding programme will for the very first time be coordinated from Luxembourg and will be deployed across the entire network including France, the Netherlands, Belgium, Spain, Israel and Estonia.

The aim of the ITN (Innovative Training Networks) is to increase the scientific excellence and innovative character of doctoral research and training in Europe (EU Member States and countries associated to Horizon 2020), by extending the traditional framework of training to university research in a pioneering and original way. ITNs are resolutely interdisciplinary projects that can respond to major economic and social challenges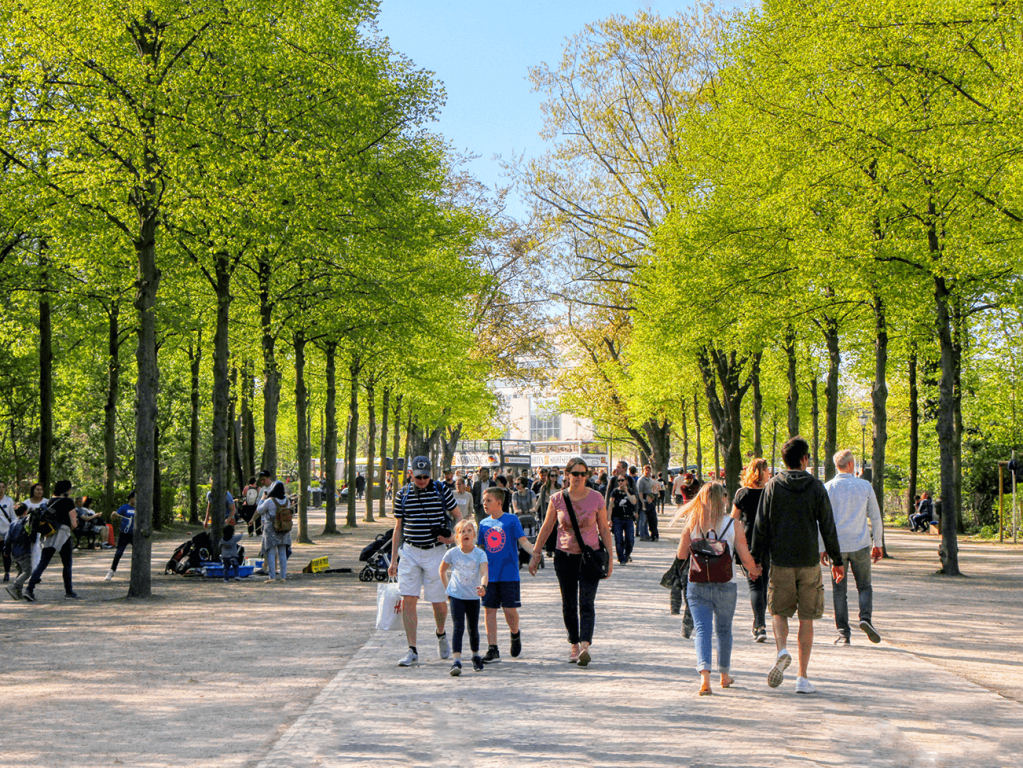 Why unravel the complexity of urban health?
Worldwide, people's health status has increasingly been put under pressure by demographic growth, primary energy uses, mobility, and urbanization. Every year, more than 1.2 million people on average die prematurely in EU countries. However, there are large disparities in life expectancy in terms of socio-economic status, gender, age, and ethnicity. On the one hand, cities are especially prone to creating the conditions for health problems, such as sedentary lifestyles, unhealthy diets, air and other pollutions, and stress. On the other hand, cities also offer opportunities for structural and long-lasting healthy transformations in lifestyles and health status. However, the big question is to figure out how to achieve these transformations in a situation where the complexity of urban health problems is increasing, involving many actors. Although not directly focused on COVID-19, this project studies heavily underlying health issues of this pandemic such as unhealthy food consumption, lack of physical activity, air pollution and stress.
The aim of the project is to deliver a unique, creative and single training network for 15 early-stage researchers to co-create an understanding of the urban health system's complexity, and co-design and apply adequate interventions in the system. The project will draw upon interactions between academic disciplines such as epidemiology, public health, and geography, and a wide range of entities such as medical centres, public authorities, and NGOs as well as citizens. Equipped with this expertise and supported by innovative training formats, such as Collaborative Learning in Practice, SURREAL trains the next generation of professionals in urban health.
To carry out this project, LISER, as coordinator, has joined forces with:
L'Institut National de la Santé et de la Recherche Médicale INSERM (France)
University Medical Center Utrecht (Netherlands)
Hasselt University (Belgium)
Erasmus Medical Center (Netherlands)
University of Luxembourg (Luxembourg)
Tel Aviv University (Israel)
Barcelona Institute for Global Health ISGLOBAL (Spain)
Wageningen University & Research (Netherlands)
University of Tartu (Estonia)
This article was originally published on LISER's website. To learn more about the SURREAL project:
– Interview with Prof. Martin Dijst
– SURREAL EU CORDIS webpage
Similar articles