Luxembourg ranked 2nd greenest country in the world
12 March 2021
Researchers from the US universities Yale and Columbia have ranked the Grand Duchy the second greenest country in world in terms of environmental performance.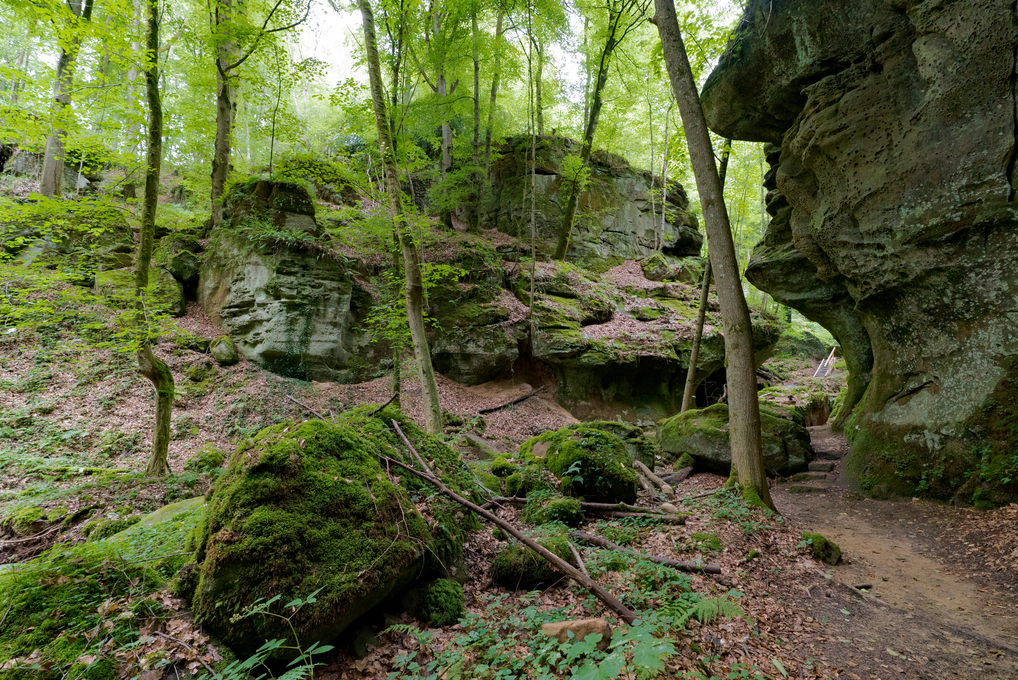 Benchmarking environmental policies and regulations
The 2020 Environmental Performance Index (EPI) is a joint research project by Yale and Columbia on behalf of the World Economic Forum. It provides a data-driven summary of the state of sustainability around the world. Using 32 performance indicators across 11 issue categories, the EPI ranks 180 countries on environmental health and ecosystem vitality. These indicators provide a gauge at a national scale of how close countries are to established environmental policy targets.
Although not directly focused on COVID-19, the project studies heavily underlying health issues of this pandemic such as unhealthy food consumption, lack of physical activity, air pollution and stress.
Researchers analysed air and water quality, CO2 emissions, waste processing, heavy metals, and other factors of public health.
Luxembourg's performance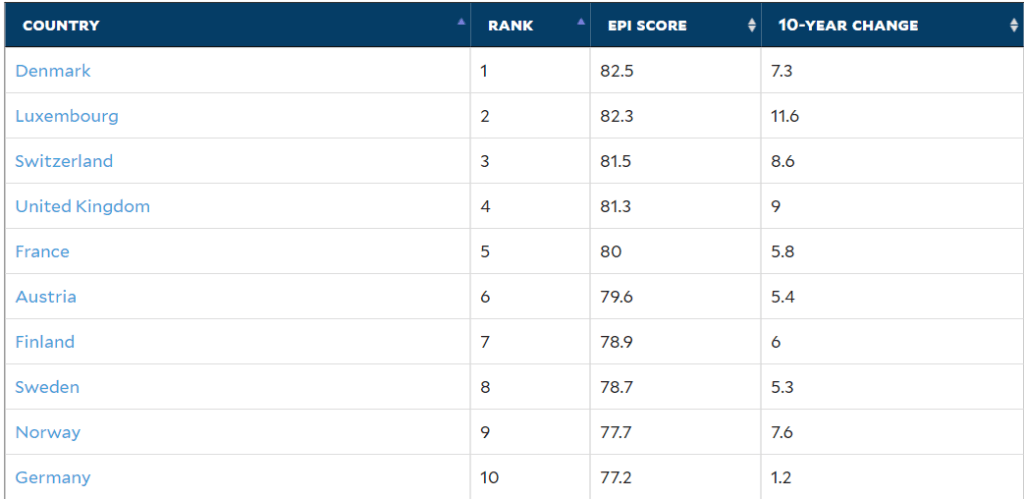 Luxembourg's score of 82.3 out of 100 put it behind first place Denmark which scored 82.5. The second place finish is also evidenced by the Grand Duchy's 11.6 points increase in the last 10 years.
The country's performance stood out in several of the indicators, namely: ecosystem vitality (second place), heavy metal pollution (seventh place) and water resources (ninth place).
Luxembourg, however, has work to do on several other environmental issues such as needing to reduce greenhouse gas emissions per capita (164th place) and reducing tree cover loss (ninetieth place).
Greater Region performances:
– France: 5th place with a score of 80.0
– Germany: 10th place with a score of 77.2
– Belgium: 15th place with a score of 73.3
Similar articles