Luxembourg ranks 1st in EU for higher education levels
28 July 2022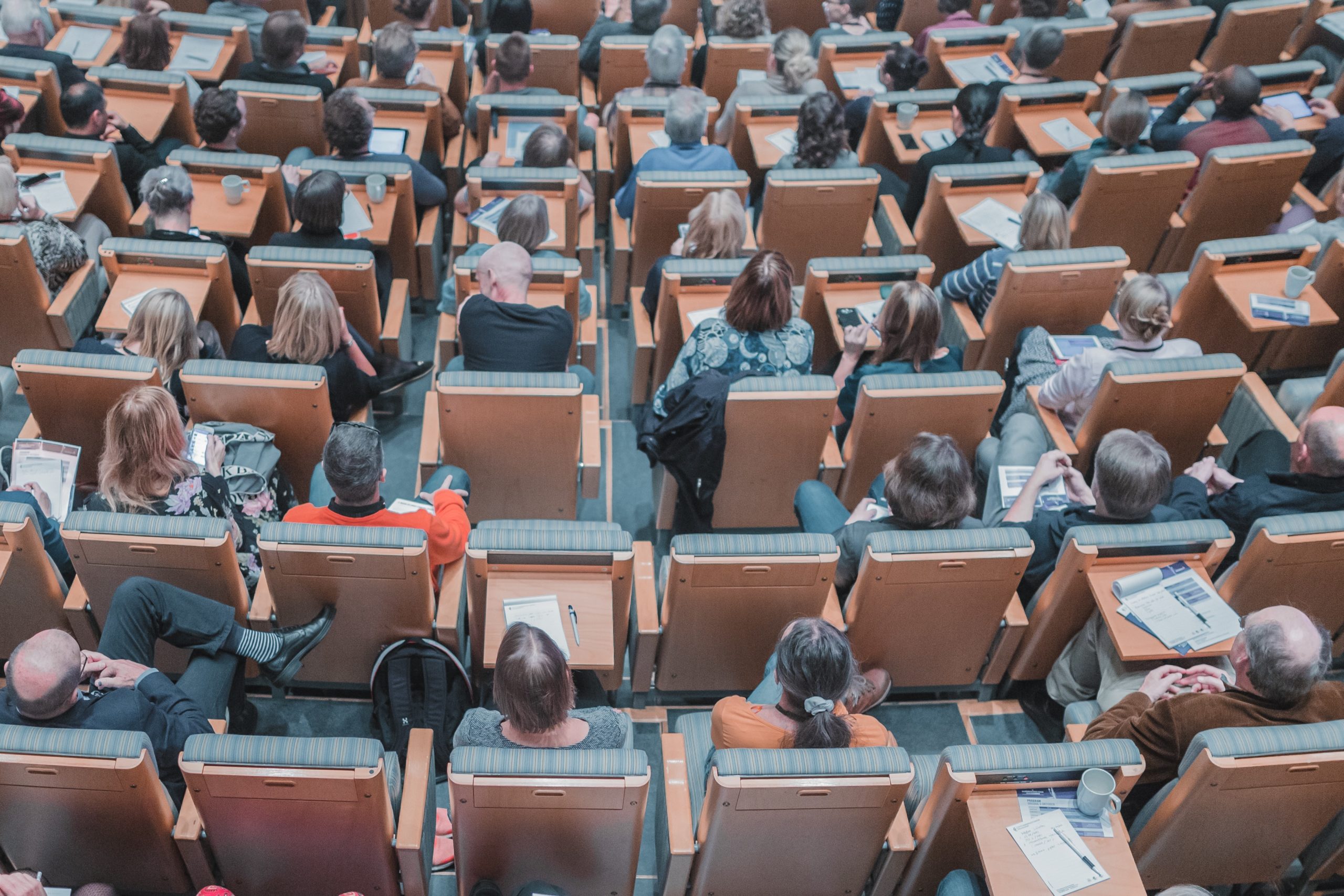 A new Eurostat analysis shows that Luxembourg has the highest proportion of young adults in the EU with a diploma from a university or higher education institution
Eurostat figures released for 2021 showed that 41% of the EU's population aged 25-34 years had completed tertiary education.
Tertiary education refers to all formal post-secondary education (from short-cycle tertiary education to doctoral or equivalent level), including public and private universities, colleges, technical training institutes, and vocational schools. The World Bank deems tertiary education to be instrumental in fostering growth, reducing poverty, and boosting shared prosperity.
The 2021 analysis indicates a clear gender difference among those with tertiary education: a larger share of women aged 25-34 had completed tertiary education than men (47% women, 36% men). Eurostat noted "while the share of men with tertiary education has been on the increase over the last ten years, the rate of growth has been somewhat slower than for women. As a result, the gender gap has become slightly broader over time."
Luxembourg top of the class
In 2021, 62.6% of people aged 25 to 34 in Luxembourg had a diploma from a university or higher education institution. This places the Grand Duchy markedly ahead of the EU average of 41% and gives the country the top spot in the ranking. Luxembourg is, closely followed by Ireland with 61.7%.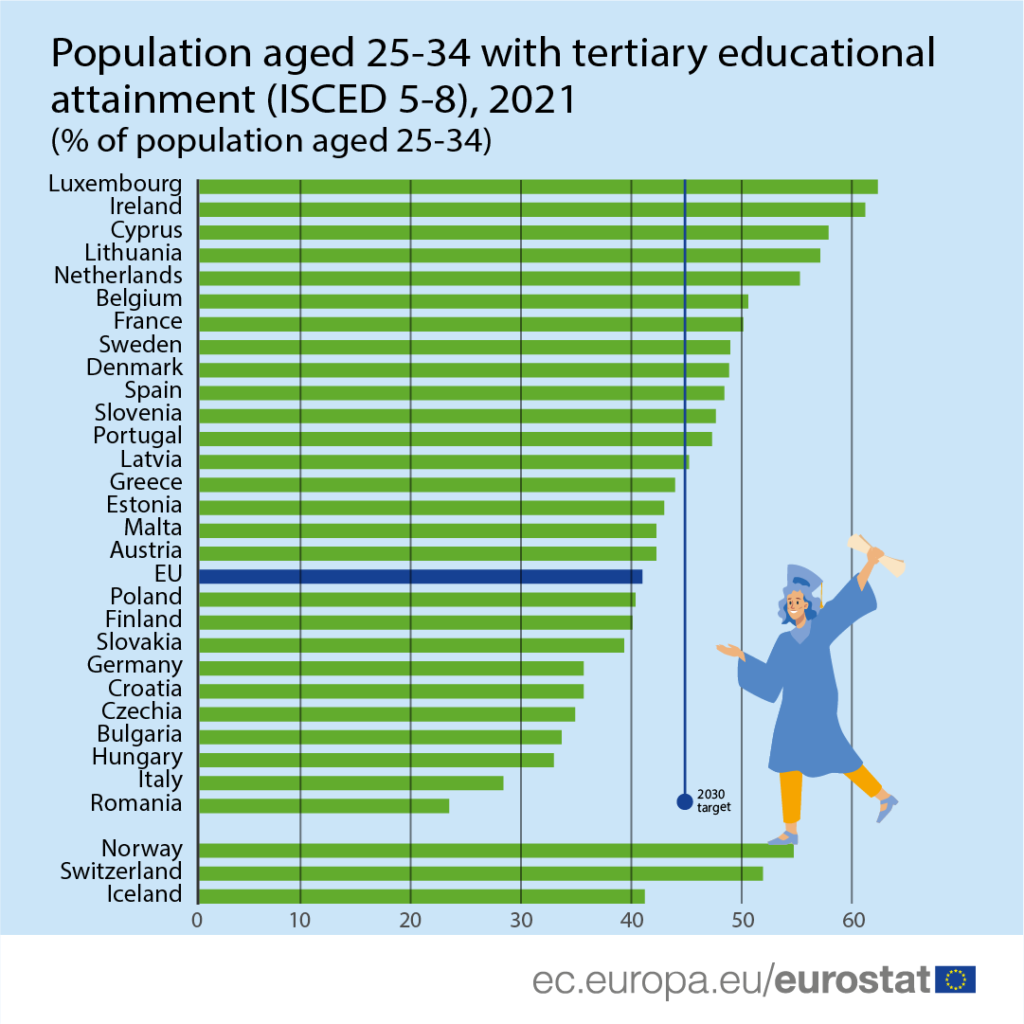 Luxembourg women lead men in achieving diplomas
Following the EU trend seen in gender differences in tertiary education, Luxembourg also has a greater share of women with higher education. In 2021, 58% of young adult men in Luxembourg had a diploma while 67.4% of young women had completed a secondary education. This placed young women in Luxembourg second in the EU behind Lithuania which achieved a score of 67.9%.
Women in Research Luxembourg
To showcase the many paths of women in science in Luxembourg, and to inspire young girls to pursue their passion for science, the institutions that form Research Luxembourg have created a video series, in collaboration with MEGA, the Ministry for Equality in Luxembourg.
Choosing the path of science and research can have many trajectories. To show a glimpse of what different science journeys can look like, 6 women in science in Luxembourg were selected, each representing a different institution, scientific focus, background, and function. From PhD candidates to science communicators, lab specialists and a professor, the options for a career in science are many.
Discover some of the videos below:
Similar articles