Luxembourg's Space Robotics Group reach the finals in a European Space Competition
20 April 2022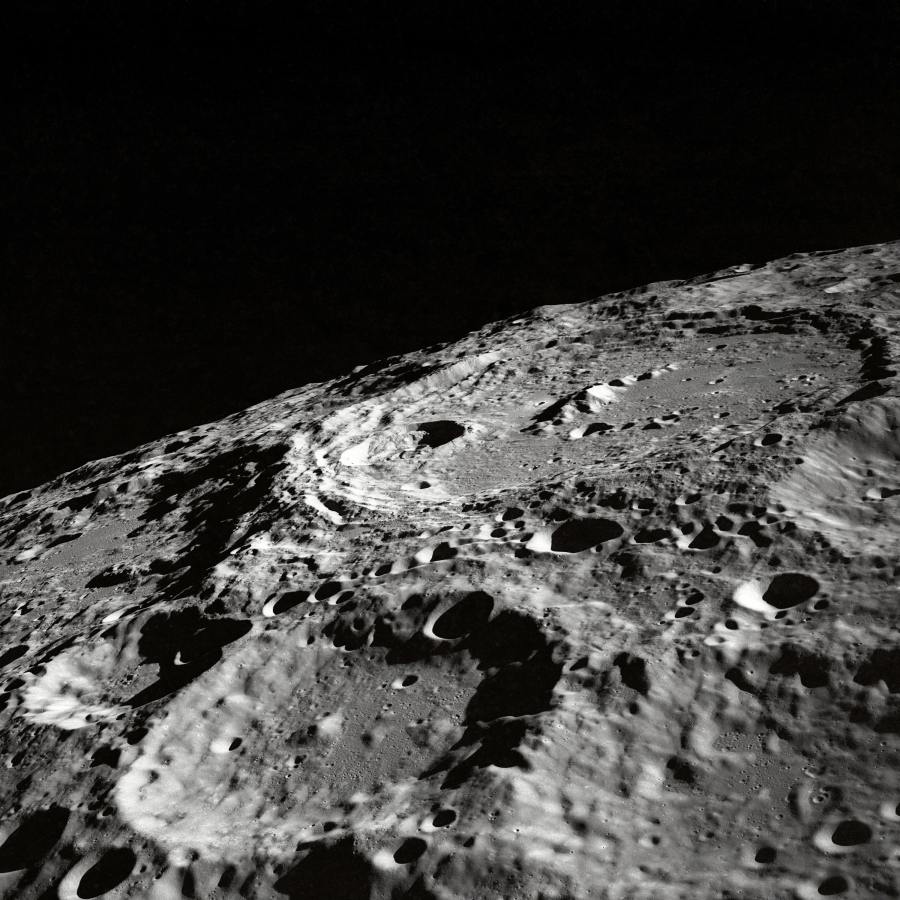 SpaceR are among five teams to have been awarded €75,000 and will compete in the final round for a chance to be awarded €500,00 and take part in a robotics mission to the Moon
Congratulations to Luxembourg's Space Robotics Group (SpaceR) who advanced to the final round of the ESA/ESRIC Space Resources Challenge. Launched in 2021, the competition is organised by the European Space Agency (ESA) and the Luxembourg based European Space Resources Innovation Centre (ESRIC). It challenges teams to design rovers capable of navigating the shadowy poles of the Moon in search of water and other substances.
Indeed, detecting and locating resources on the Moon is going to going to be a big challenge in future human explorations. Keeping this in mind, teams competed in a moon-like environment held in a former aircraft hangar filled with 200 tons of lava rock spread across the equivalent of second tennis courts. Teams were then given a set time to find their way across the moonscape to prospect resources in conditions simulating the lunar environment in terms of lighting, surface and elevation.
"Not everyone made it to the crater at all: some groups found they didn't have sufficient lighting on their rovers, others suffered battery problems. A few had difficulties with the artificial signal delay we included, which simulates the actual experience of teleoperating to the Moon. But it's fair to say that everyone learned a lot − including us."

ESA's Massimo Sabbatini, overseeing the contest's first phase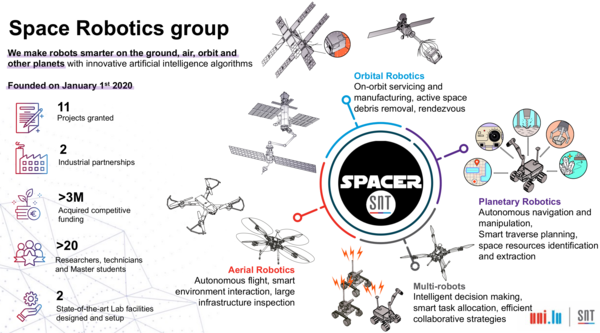 Finals held in Belval's Innovation Campus
The second stage of the challenge will be hosted by ESRIC in Luxembourg from 7 to 9 September 2022.
A lunar environment built with various resources − kept secret from the teams − will be set up in Esch-Belval, in the Rockhal's large hall. As during the first phase, each team will be able to explore the "Moon" one after the other, and will be asked to map the resources.
An event including demonstrations and rover presentations is foreseen right after the competition and will be open to the public. More information will follow before summer so stay tuned here.
About SpaceR
Luxembourg's SpaceR, headed by Prof. Dr. Miguel Angel Olivares Mendez of the Interdisciplinary Centre for Security, Reliability and Trust (SnT), is focused on increasing the autonomy of planetary and orbital robotics for space exploration and space resource utilization.
Furthermore, the SpaceR team also focuses on aerial robotics for autonomous navigation and multi-robot scenarios on earth to be extended to Space applications. "Planetary robotics" include orbiters, landers, rovers, hoppers and other mobile systems to explore other planets and asteroids. "Orbital robotics" include orbital servicing, operations and maintenance activities, such us the use of robotic arms in the ISS, the autonomous navigation of satellites or spacecraft equipped with robotics tools, such as robotic arms for on-orbit servicing, such as refueling, maintenance, re-orbiting, etc, for collaborative and non-collaborative targets. Both together are defined as Space Robotics.
The Space Robotics activities are supported by the Lunar analogue facility (LunaLab) for the tests with planetary robots and a 2D zero-gravity (Zero-G Lab) for orbital robotics.
About ESRIC
Based in Luxembourg, the European Space Resources Innovation Centre (ESRIC) fosters innovation and growth in the space resources industry by connecting leading academic, industrial and entrepreneurial talents. ESRIC's activities are based on four main pillars: space resources research and development, support for economic activities, knowledge management, and community management. Launched in November 2020, ESRIC is an initiative of the Luxembourg Space Agency (LSA) and the Luxembourg Institute of Science and Technology (LIST) in strategic partnership with the European Space Agency (ESA).
Similar articles