Research Luxembourg and government together during the pandemic
05 October 2021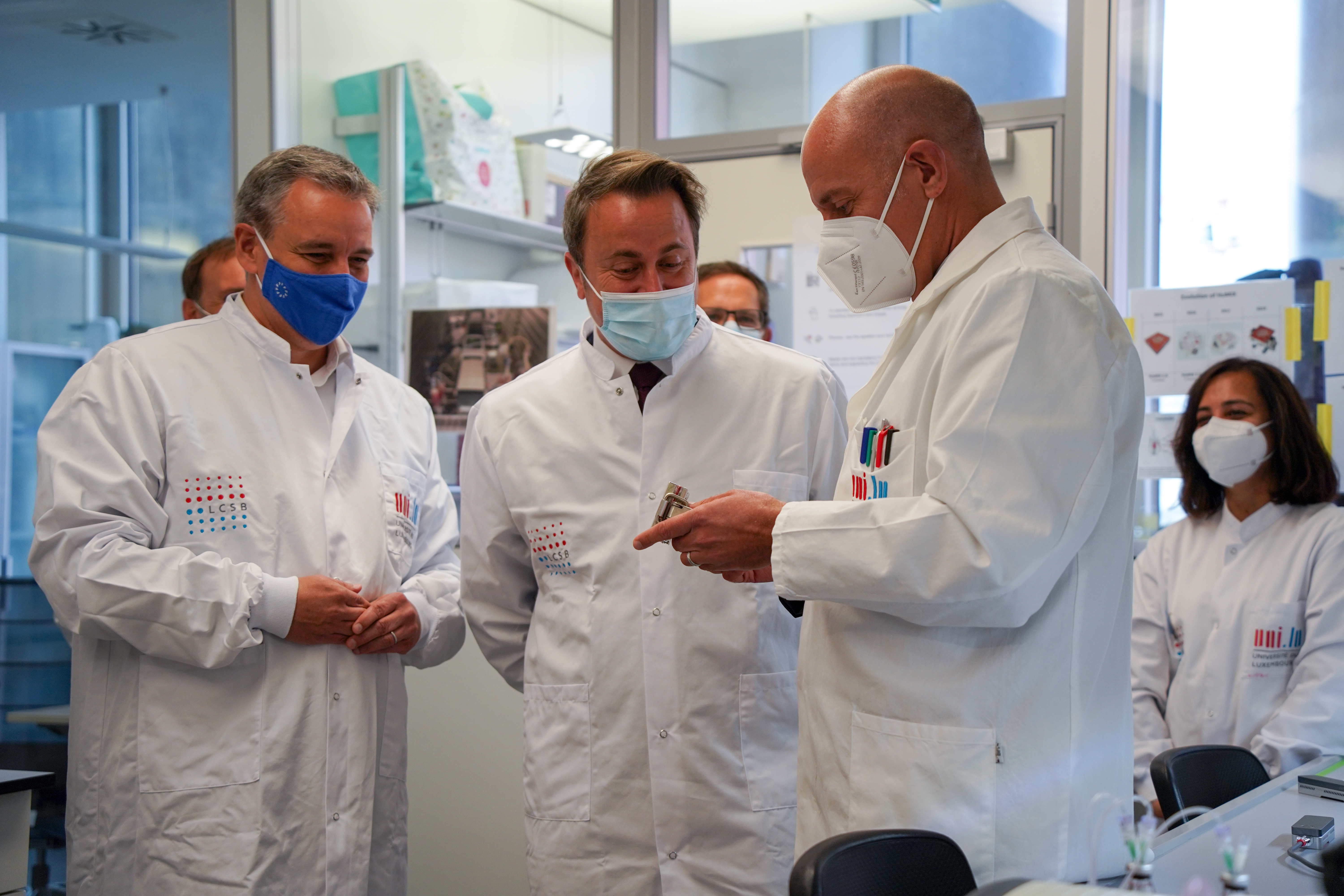 Navigating the COVID-19 crisis through science and policy collaboration.
The COVID-19 pandemic sparked an unprecedented mobilisation and collaboration of Research Luxembourg and the government of the Grand Duchy of Luxembourg. In record time, public research institutes and the government launched a series of newly funded research initiatives to respond to the Covid crisis.
On 5 October 2021, the Prime Minister of Luxembourg Xavier Bettel and Research Luxembourg COVID-19 Taskforce met to discuss the milestones of their collaboration while looking at the actions carried out and to come.
Mobilising research towards the same objective
Between March and May 2020, Research Luxembourg managed to bring together the best of research in order to come up with a plan and a strategy that allowed to test up to 10% of the population every week. This was a critical measure to keep the pandemic under control.
Among the actions taken, large-scale testing yielded effective outcomes.
"Now we know that it was the only way to deal with the pandemic. Non-symptomatic people were infectious and we had to test everybody to have a complete overview. In phase 1, large-scale testing halved the number of severe cases. We actually reduced 43% of the overall number of cases."

Prof Ulf Nehrbass, Chief Executive Officer of Luxembourg Institute of Health.

One team to find answers and formulate answers
The pandemic has shown that Research Luxembourg has the capacity to mobilise, structure and respond at any time. This attitude is the result of a team spirit developed in a small country with excellent researchers and infrastructures.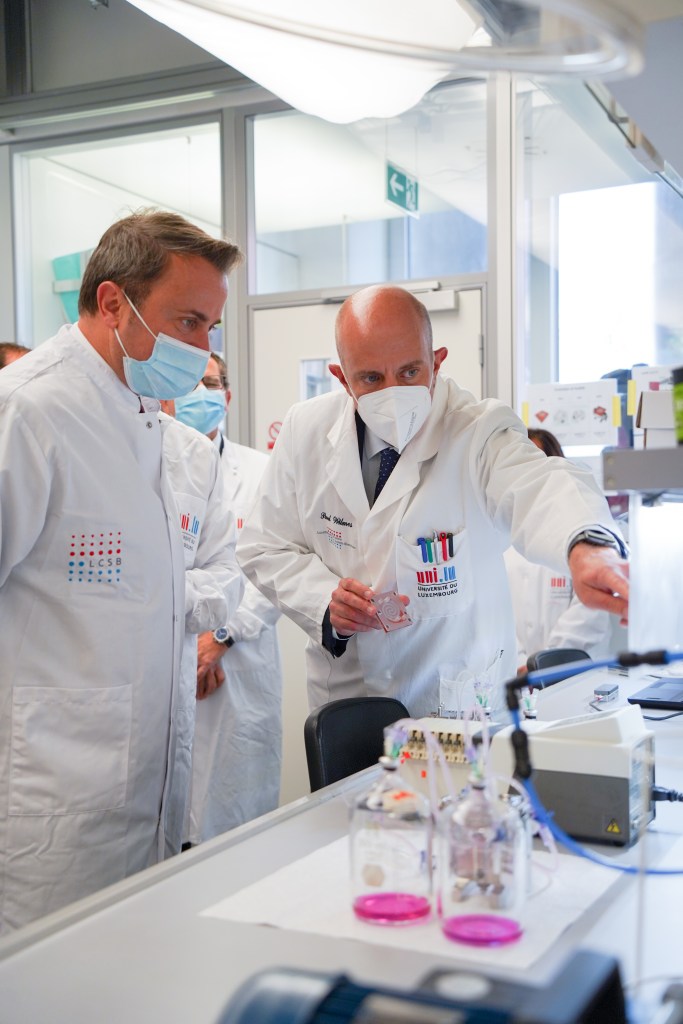 "We went from numerous questions to providing data as well as empirical evidence to come up with answers that formulated solutions. This was all achieved in record time."

Prof. Dr. Paul Wilmes

Prime Minister Xavier Bettel and Prof Dr Paul Wilmes in Biotech lab
Scientists and policy makers working together
Research Luxembourg has endeavoured to gather and disseminate as much information as possible relevant to COVID in the policy-making process.
Luxembourg is one of the countries where the relationship between the scientific community and policy makers during the pandemic has been effective.
Indeed, the government called on and took into account the advice of scientists in many disciplines.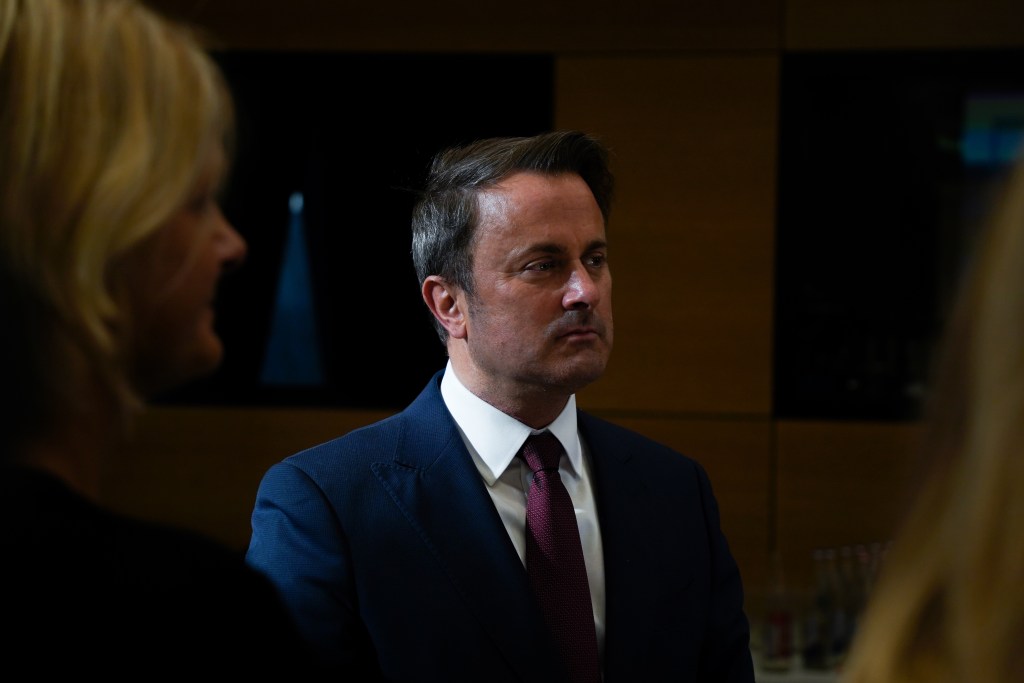 "Mutual respect and listening was the best way to approach this crisis, as both the government and Research Luxembourg were engaged in the same mission."

Xavier Bettel, Prime Minister of the Grand Duchy of Luxembourg
Explore the picture report
Similar articles