Research Luxembourg Highlights: five-part series in Delano Magazine
11 December 2020
Delano Magazine published in December 2020 a five-part series dedicated to research projects in Luxembourg.
Changing the property market through blockchain
"We don't have time to waste": solving plastic pollution
Paving the way for the future of mobility
Researchers provide hope in solving opioid crisis
Making the case for Human Rights due diligence
Changing the property market through blockchain
Researchers in Luxembourg are investigating how blockchain could be used to more effectively and efficiently manage homes sales and land administration, but as part of the process they are unpicking centuries-old systems and customs.
"Private property structures our society, and the housing market is one of the oldest organisational structures in the world," said project supervisor Sabine Dörry of the Luxembourg Institute of Socio-Economic Research (LISER).
And it is a lucrative business. Real estate transactions reached $1.75trn in 2018, according to the latest data available from Property Forum, while investment firm MSCI estimated the global real estate investment market to be worth $9.6trn in 2019.
Doctoral candidate Anetta Proskurovska is studying land administration and housing sales procedures in three different countries–Sweden, the UK and Luxembourg–to analyse how they could be revolutionised by blockchain.
The technology would enable more flexible forms of ownership, such as fractional property rights, where only part of a property is bought or sold. And it would allow for safe, traceable and timestamped transactions along the value chain.
"The registration of a title looks like a one-step-procedure, but the entire transfer process is long, costly, and can actually consist of more than 30 steps," said Proskurovska. "Blockchain connects all those things together in the same space."
Proskurovska and Dörry work together with property group Grosvenor, financial services company Deloitte and the SnT, a technology research arm at the University of Luxembourg, on different elements in the administration process.
Read the entire article on Delano's website
"We don't have time to waste": solving plastic pollution
Researchers at the Luxembourg Institute of Technology are investigating how to make materials more sustainable, from experimenting with plant-based substances to extending the lifecycle of plastics.
Plastic pollution is one of the most pressing environmental issues with around 11 million tonnes of plastic waste ending up in the earth's oceans every year, according to the Breaking the Plastic Wave report published in October 2020. And plastic production is still speeding up.
"We don't have any time to waste to address these issues," said Daniel Schmidt who leads the green polymers research group at List. But going green and doing it sustainably aren't necessarily the same thing.
"You can make almost any plastic you want from plants. The point is that you may need to spend a ridiculous amount of energy and resources to do so," Schmidt said, for example using large amounts of water or food crops. And the bio-based plastic's lifecycle might be shorter than that of conventional plastic.
"If you could imagine a petroleum-based material that's very readily and repeatedly recyclable or reusable, that could very well be more sustainable than a poorly chosen bio-based process," the scientist said.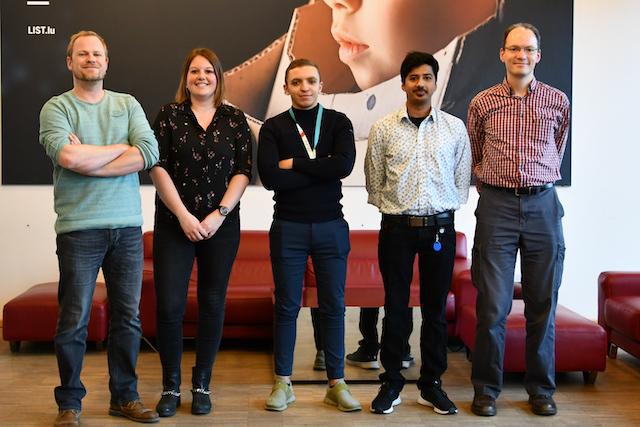 Read the entire article on Delano's website
Paving the way for the future of mobility
Researchers at the University of Luxembourg's 360Lab are hoping to take their driverless car on the road in 2021 to test technology making automated vehicles safer by improving their localisation ability.
The world has been inching toward autonomous cars for years. Google spinout Waymo in December announced it would open new testing centres to replicate dense urban environments after starting first road tests in 2017. And China's AutoX this month said it was ready to roll out a fleet of 25 robotaxis in downtown Shenzhen.
"We don't want to say we're better than Google or Tesla. We work on niches," said Raphaël Frank, who leads the research laboratory. One of the areas the scientists are studying is how autonomous vehicles localise themselves–technology that is critical for a driverless car.
The lab has teamed up with Silicon Valley startup Civil Maps, which develops high-definition 3D maps. "As humans, we have our two eyes, with which we can estimate distance," Frank said. "A camera system has only one lens. It's much more difficult." Combining the information from the map with data from the camera system could improve accuracy.
The laboratory uses a test car for its research, equipped with the technology the team is working on. "Our researchers can get hands-on experience" said Frank. He hopes to take the vehicle on test drives on Luxembourg's public roads next year.
Read the entire article on Delano's website
Researchers provide hope in solving opioid crisis
A discovery by Luxembourg Institute of Health (LIH) researchers offers hope to chronic pain patients as it paves the way for a new generation of drugs that won't rely on the use of classical opiates.
"There is a clear medical need to treating chronic pain, because you cannot really tackle this with classical opioids without important side effects," said Andy Chevigné, who oversees the research project.
The US department of health, for example, estimates that more than 130 people a day die from opioid-related drug overdoses in the country. More than 10 million people are misusing prescription opioids such as painkillers, it says, leading the US to declare the crisis a national emergency.
The LIH team had initially set out to study a group of cell membrane receptors that "was so far really neglected," Chevigné said. They ended up developing a molecule–LIH383–that could fundamentally change chronic pain treatment.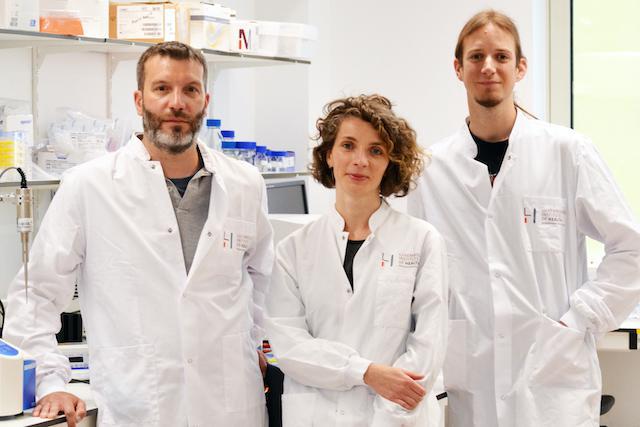 Read the entire article on Delano's website
Making the case for Human Rights due diligence
As the government mulls obligations for companies to protect human rights along their supply chains, Başak Bağlayan from the University of Luxembourg weighs the costs and benefits of due diligence laws for the country.
The issue was put in the spotlight in 2018, when an Israeli spyware firm with a seat in Luxembourg was linked to the killing of Saudi Arabian journalist Jamal Khashoggi. The grand duchy never investigated the allegations.
But work by the government on due diligence practices had already started. Bağlayan is part of a working group that developed a national action plan on human rights due diligence. She now has been tasked with a survey to examine the option of introducing mandatory obligations.
"I've been given eight objectives to research," she said. These range from analysing reporting requirements in existing laws and what other countries are doing to liability and sanctions regimes and estimating the resources needed to implement such laws.
"The Union des entreprises luxembourgeoises is helping me reach companies," the researcher said, as she is also trying to measure the compliance impact on small- and medium-sized enterprises as well as larger businesses.
"Businesses want a level playing field and they want legal certainty," said Bağlayan. "We've seen businesses come out in favour of legislation, because of pressure from investors but also consumer pressure."
Read the entire article on Delano's website
Similar articles