Research Luxembourg startup Magrid is rising further
14 October 2021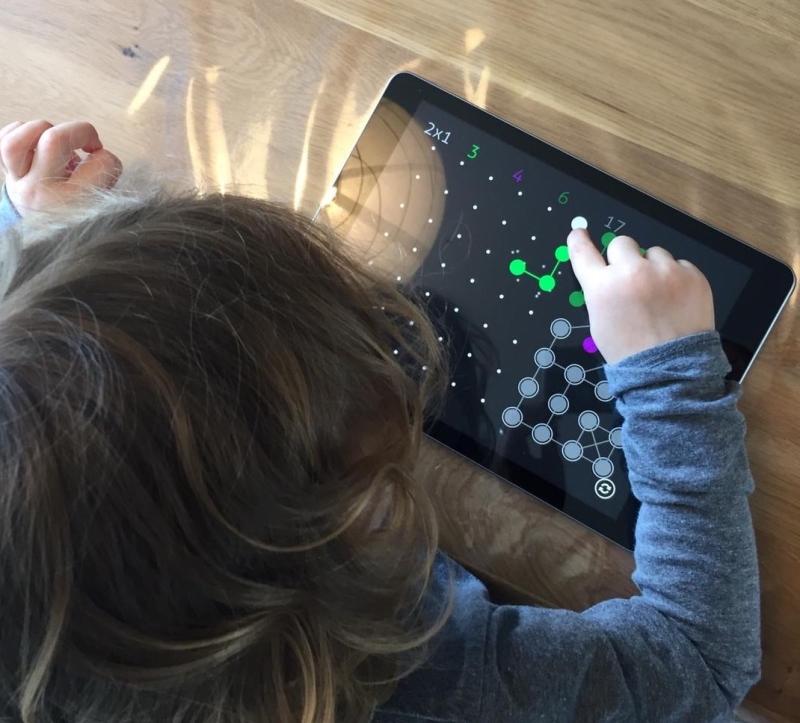 Magrid, a game-changing maths training solution.
Magrid strips away the linguistic part of learning mathematics using language-free visual tasks through a workbook and an app.
The startup is the result of more than five years of research and development at the University of Luxembourg.
Magrid recently won a social innovation competition organised by the European Investment Bank (EIB) Institute.
Designed by former PhD student Tahereh Pazouki as part of her doctoral research project, Magrid was developed at the University of Luxembourg Incubator.
Turning research into business
Magrid is a language-neutral early math solution that aims to make mathematics education accessible to all children, regardless of their language background. By presenting tasks and training concepts in a visual way, students explore an interactive environment to find a solution to a specific assignment.
Developed by former University of Luxembourg PhD student Tahereh Pazouki and hosted by its incubator, Magrid was first made available to Luxembourg primary schools and specialised learning centres before being officially launched.
Magrid is one of the prime examples of Luxembourg's commitment to building bridges between research and business. Indeed, the project received support from the Luxembourg National Research Fund's competitive funding programme. The JUMP scheme, as it is called, is designed to bridge the technical and financial gap between research discoveries and their commercialisation/utilisation.
Demystifying research, facilitating partnerships and supporting open innovation, Research Luxembourg contributes to fostering the relationship between research and business, in particular through public funding programmes.
Magrid, an award-winning startup
Magrid has already made a name for itself being one of the 40 startups to win a World Summit Award, handed out to businesses that contribute to the UN Sustainable Development Goals.
More recently, the company won first prize in the General Category of the 10th edition of the Social Innovation Tournament, held in Lisbon and online on 7 October 2021. This initiative of the European Investment Bank's Institute aims to recognise and support the best European social entrepreneurs.
More about Magrid