Smart mobility: What does the future hold?
02 June 2021
The EU aims to have three million electric vehicle charging points and 1,000 hydrogen filling stations in operation across the continent by 2030. In this context, automated mobility will be deployed at large scale with digitalisation fuelling increasingly multi-modal transportation options. Luxembourg offers mobility innovators a real life laboratory. Here they can test new solutions which will contribute to improving quality of life, safety, environmental and climate protection.
Transport is the connecting backbone of Europe's citizens and businesses. With digital, we have an opportunity to change the way we get around, making our mobility smarter, more efficient, and more environmentally friendly. When it comes to mobility, innovation spans a wide range of areas from vehicles through electric and hydrogen-based powertrains to autonomous driving. In this regard, Luxembourg turns out to be the ideal location for developing and testing next-gen mobility solutions for the whole European market.
Luxembourg, a diverse, connected ecosystem for mobility innovation
The country's mix of established automotive industry, leading research laboratories, and entrepreneurially minded talent combine to make it the most exciting mobility testing ground in Europe.
Companies working on such innovations have a place where they can test them on the roads. Thanks to Luxembourg network of thoroughfares and its automotive and ICT ecosystems, the Grand Duchy is the most dynamic location in Europe.
Case in point: "Stroum beweegt – Elektresch an d'Zukunft", namely electric power moves – electricity into the future, brings together the various public and private players committed to electric mobility in Luxembourg. The initiative aims to support and advance the development of the electromobility market in Luxembourg and to overcome existing obstacles. Luxembourg Institute of Science and Technology is part of the country's initiative with five successful projects.
CONNECTING project relies on a complex simulation model and an analysis of the environmental life cycle to analyse the effects of political decisions on private mobility in Luxembourg and Lorraine.
eCoBus focuses on the development of an integrated control system based on a cooperative intelligent transport system (C-ITS), which coordinates electric buses, electric charging infrastructure and control traffic.
gENESiS project gives rise to two services / objectives for distinct potential target users: a) An energy management system, including modulation of EV charging, for owners of smart sustainable buildings; b) An optimal multi-period energy flow tool for a distribution grid operator, in order to provide optimal operating flexibility from various controllable assets, including electric vehicles.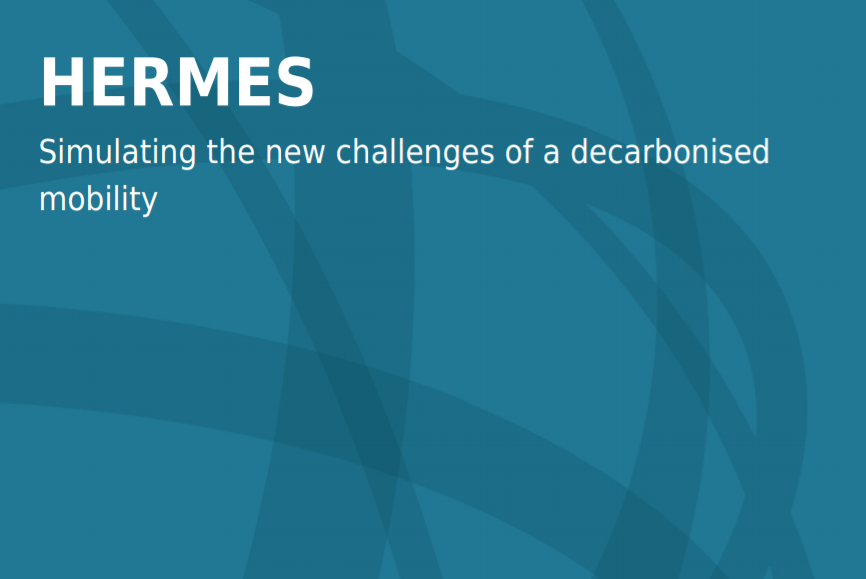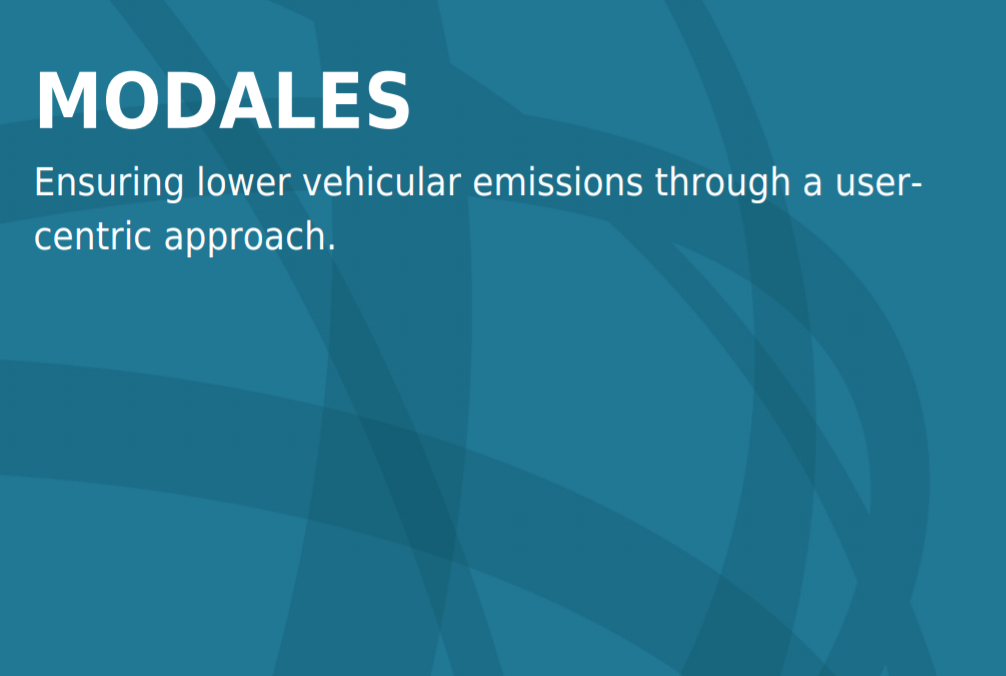 HERMES provides an appropriate decision support tool for the territories in order to assess the medium-term consequences of mobility policies.
MODALES aims to study the correlation between driving behaviour and vehicle emissions from three sources: the powertrain, brake wear and tyre wear.
All in all, Luxembourg has built a diverse, connected ecosystem of large companies, start-ups and research laboratories making smart mobility a reality.
SnT's 360 Lab, the first thematic research laboratory focusing on smart mobility
With the 360Lab, the Interdisciplinary Research Centre for Security, Reliability and Trust (SnT) of the University of Luxembourg is an important part of Luxembourg's smart mobility ecosystem.
The purpose of the 360Lab is to serve as an umbrella for research projects sharing common equipment and complementary expertise. The objective is to conduct strategic and collaborative research in the broader area of mobility innovation.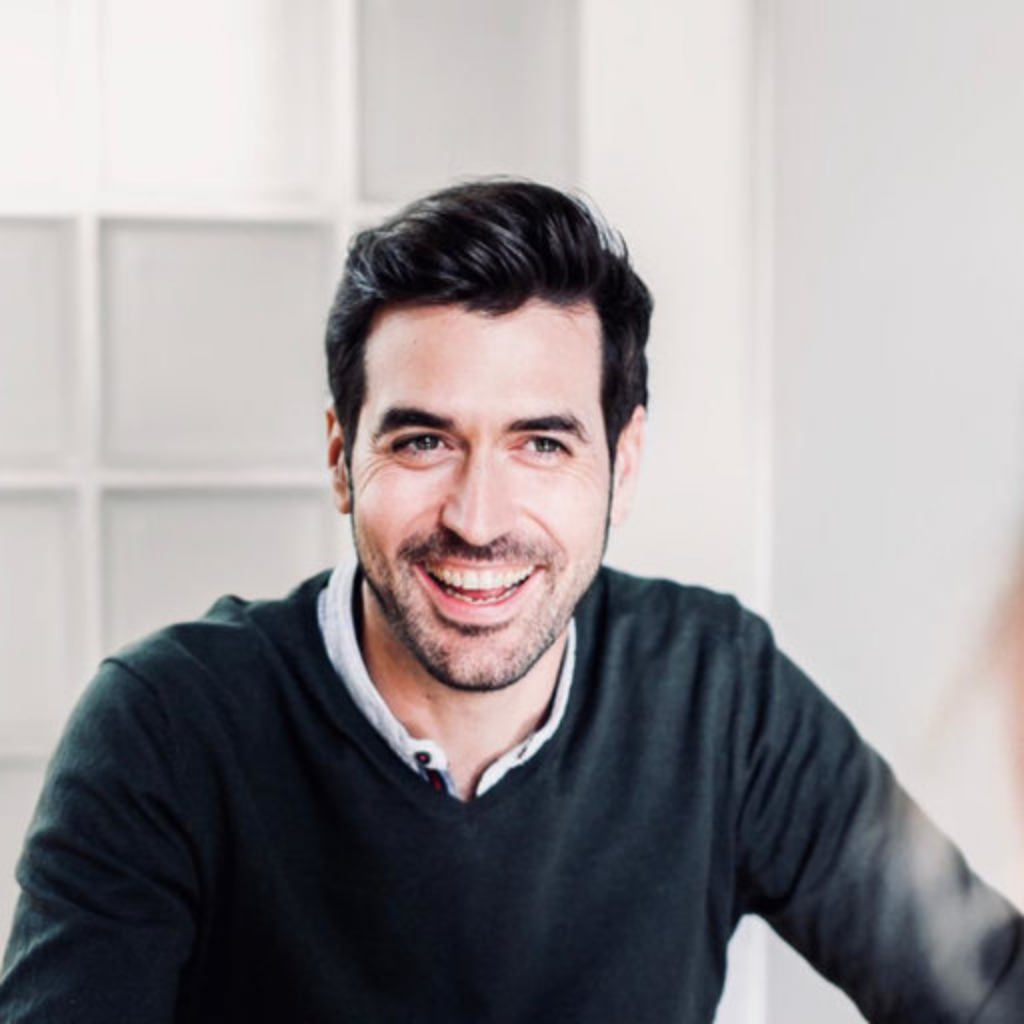 "Our research centre conducts impact-oriented research. This includes projects with industrial partners — both large and small companies, as well as projects and ideas that are long-term and high risk."

Prof. Raphaël Frank, Head of SnT's 360Lab
In his lab, researchers are exploring the most suitable solutions for tomorrow's automated vehicles while testing them with their unique self-driving car.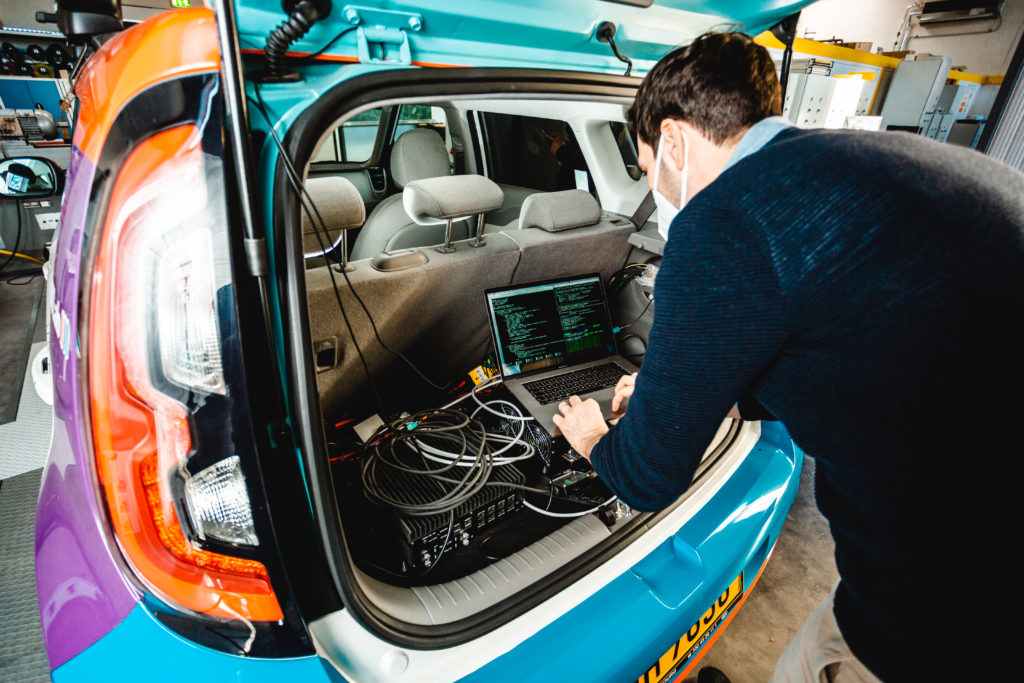 Overall, the PhD students work on these projects within a 3-4 year time horizon. Thanks to this framework, they have time to publish relevant research results, as well as to create value for the companies they work with.
How SnT spin-off company Motion-S makes the most of mobility data
SnT spin-off company Motion-S is a leading data-driven behavior analytics solution provider in the mobility ecosystem. As a partner for companies from multiple industries, it provides them with the most advanced, accurate, and customised solution on the market.
The Motion-S mobility analytics platform transforms raw location and car data from smartphones, simple trackers, databases, or car data platforms into actionable insights. As such it provides a deep understanding of individual mobility patterns. Thanks to predictive analytics fleet managers, insurers, OEMs, smart mobility operators, public authorities, and transportation providers can optimise their offer and improve their value propositions.
"[In this ecosystem, we get] the support from industrial partners. All our projects, prototypes and proofs of concept have been developed and launched in Luxembourg, with Luxembourgish companies."

German Castignani, SnT Research Fellow, CEO and co-founder of Motion-S

Find out more about SnT's 360Lab
Discover Stroum beweegt – Elektresch an d'Zukunft initiative
Similar articles