Spotlight on Young Researchers 2021: Early-career scientists, share your science!
29 December 2020
Calling PhDs and Postdocs: through Spotlight on Young Researchers, you have the chance to draw attention to a field of research, a question or issue and share the work you are doing and why it is important. Deadline to participate is Monday, 22 February 2021.
Luxembourg has grown and developed as a research destination and is home to hundreds of early-career scientists, many supported by the Luxembourg National Research Fund (FNR). An increasing number of young scientists are choosing internationally up and coming labs in Luxembourg. Many Luxembourgish scientists are also practicing their research across the world. We want to show the diverse range of important research going on in Luxembourg which young scientists are helping make happen. The research disciplines as diverse as the nationalities, we want to put faces and photos to the science. We want to tell stories, narrated by you!
We will use what you send us to write a story, which will be published on fnr.lu (and newsletter FNR Info) in a feature-format and promoted on the FNR's social media channels (Facebook, Twitter, LinkedIn, Instagram) in varying formats. Stories may also be featured on this website.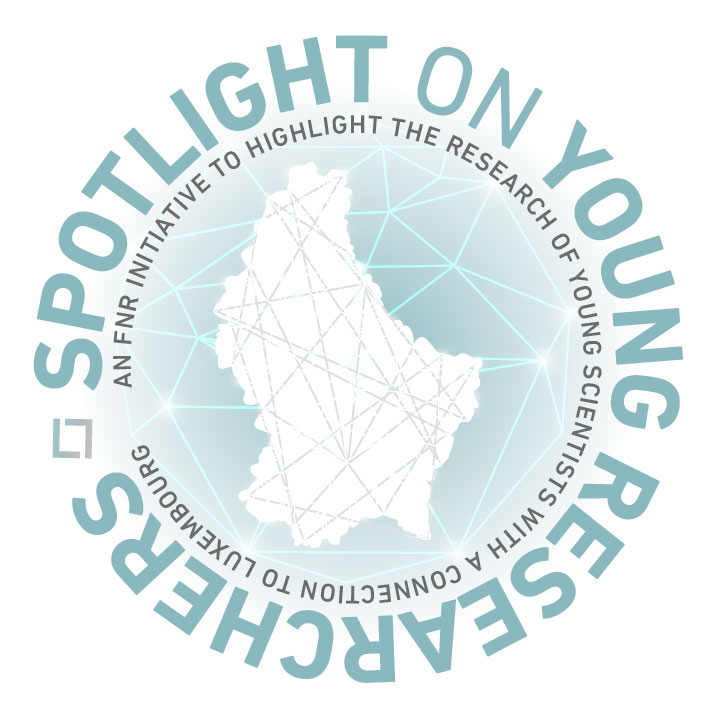 Make it visual
Photos and imagery are essential to telling this story. Please include good quality photos in your submission, such as:
Photos of you/at work
Photos of your work environment
Photos related to your work
Photos of your work (microscopic images, things you are researching)
Videos / clips of your / you in your research environment are also highly welcome!
Consider how photos / images / clips can help illustrate the answers you provide in the submission form and help tell the story.
Finding the right language
With Spotlight on Young Researchers, we want to tell a story, narrated by you. This story must be understandable to readers who are not familiar with your field of research and therefore a lay tone is essential. Below the story, we have a dedicated section where you can go into more scientific detail.
Who is eligible?
Spotlight on Young Researchers is open to early-career researchers previously/currently funded through an FNR grant and/or researchers whose group leader is an ATTRACT or PEARL grantee, who at time of submission are at PhD candidate or Postdoc/Junior PI level (1st year PhD candidates not eligible). Both researchers in Luxembourg and abroad are eligible providing the criteria above are met.
Group submissions of up to 4 people are welcome – at least one person in the group must be FNR-funded.
How to participate
Please send the completed submission form and photos by email or (e.g.) wetransfer to Emily Iversen emily.iversen@fnr.lu by Monday, 22 February 2021. Submissions before the deadline are welcome.
Latest news