The Luxembourg Centre for Contemporary and Digital History turns 5
25 May 2022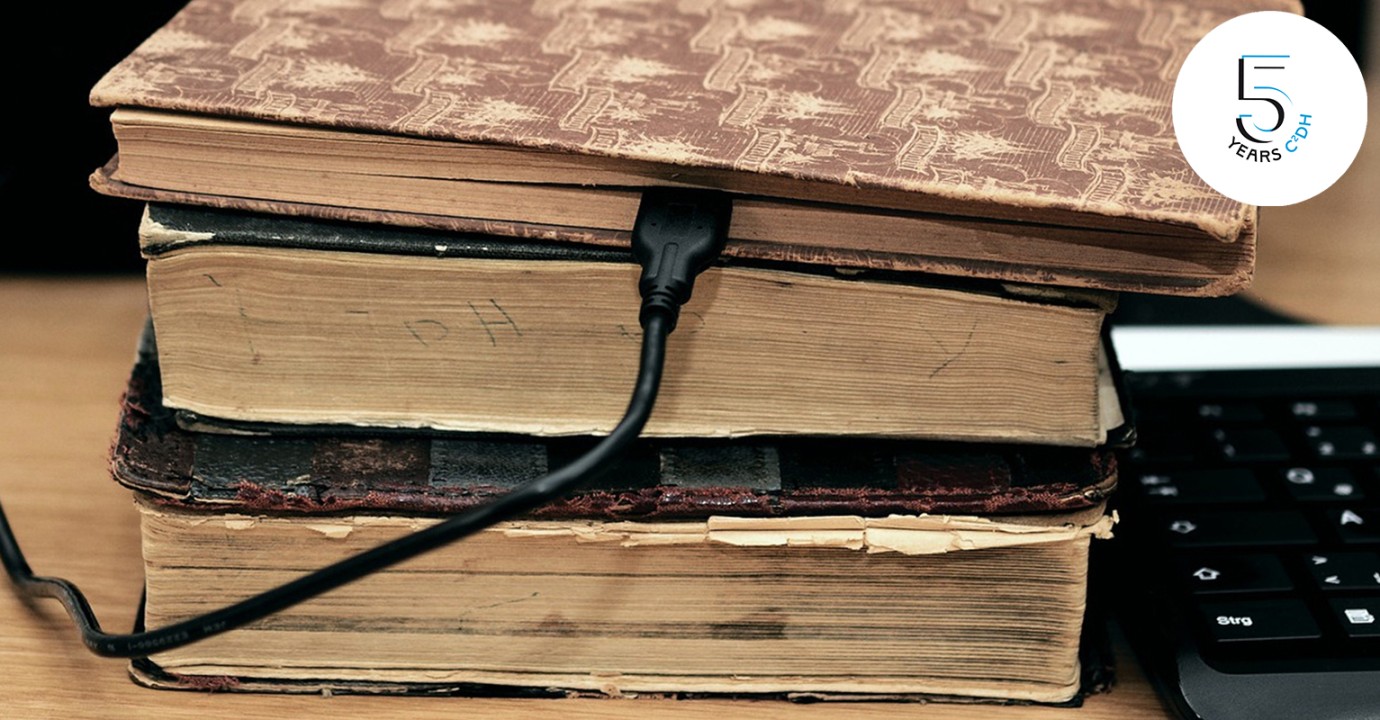 Innovating history.
Focusing on new digital methods and tools for historical research and teaching, the C²DH is turning 5 in 2022. 5 thriving years of projects and collaborations: let's look back.
On 22 May 2017, the University of Luxembourg officially opened its third interdisciplinary research centre, the Luxembourg Centre for Contemporary and Digital History (C²DH).
Five years later, the interdisciplinary centre has managed to position itself as a key player in contemporary and digital history research in Luxembourg and beyond. These first five years of existence were rich in projects, publications, and events that contributed to establishing the centre as a national reference for research, teaching, and critical debate on the contemporary history of Luxembourg. At the international level, the C²DH has established itself as a global platform for reflection, experimentation, and development in the field of digital history and historiography.
Virtual exhibitions
The C²DH research profile reflects the mission entrusted to the University of Luxembourg to produce new knowledge about the political, economic, cultural and social history of Luxembourg in the 20th and 21st centuries.
Thus, the centre has looked at the two world wars, the transition from a predominantly steel industry to a service economy and migration.
The C²DH has also set up several freely accessible exhibitions and virtual documentaries: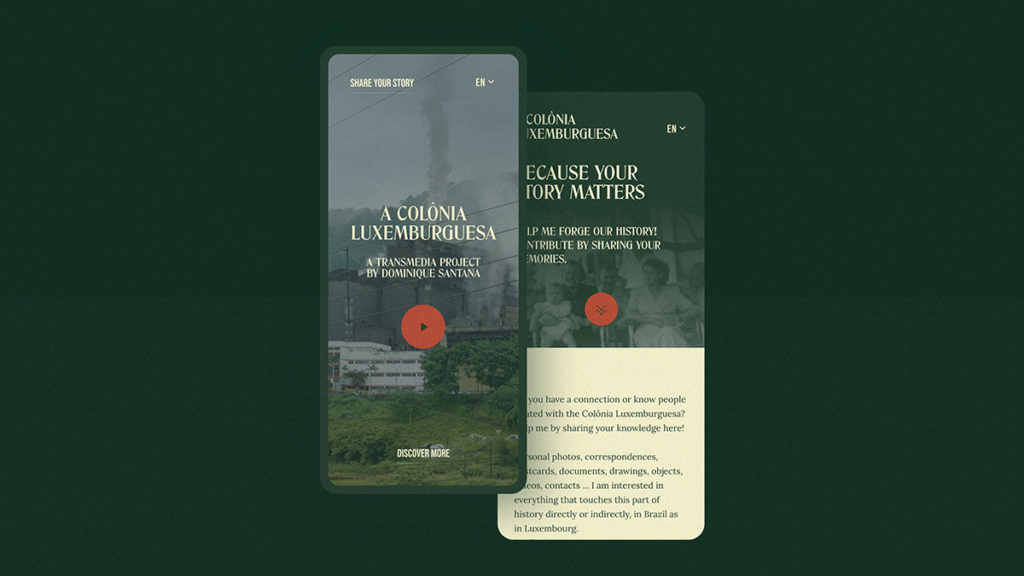 Taking history beyond university's walls
The C2DH is a research centre of the highest excellence for public outreach and dissemination. Cutting edge public history projects are intertwined with outstanding academic research on the contemporary history of Luxembourg and Europe. The Forum Z event series (Z for "Zeitgeschichte", contemporary history) is a public platform for a critical and open discussion of current issues in contemporary Luxembourgish and European history. Interested citizens are invited to debate with experts about selected (society-related) topics, new approaches and new sources in contemporary history. Important projects such as REMIX (Esch2022) and Historesch involve the public in research activities and in defining the results.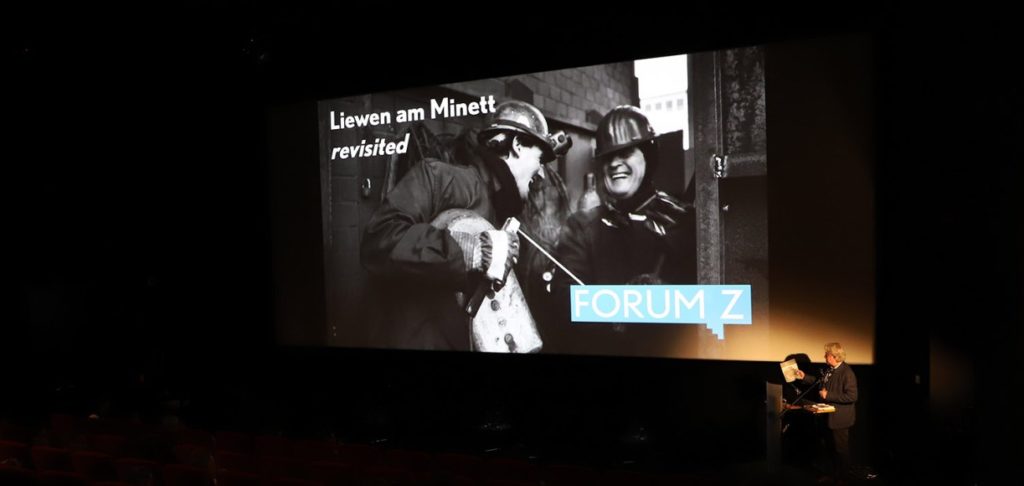 European challenges
Europe is a term that can be given multiple, contradictory definitions which encapsulate complex and important issues. Starting from the contemporary era, the C²DH endeavours to investigate the limits and scope of this term, reflecting on its frequently shifting borders and boundaries, whether geographical, chronological or symbolic. The current challenges facing Europe – political (Brexit, rise of nationalism), social (migratory movements, respect of human rights), or health-related (COVID-19 crisis) – invite us to grasp European history in its complexity, its links as well as its fractures and paradoxes. The centre studies Europe in terms of networks in an approach based on digital history with projects such as AWAC2 (Analysing Web Archives of the COVID Crisis through the IIPC Novel Coronavirus dataset) or WARCnet (Web Archives studies network researching web domains).
Growing activities
At the international level, the C²DH is one of the most active centres in the world in the field of digital history, with several international projects such as Impresso Tropy or LuxTIME and numerous European and transatlantic cooperation.
The centre has established an intense cooperation with the scientific publisher De Guyter Oldenbourg, with, among other things, the creation of the Journal of Digital History, an innovative journal both in terms of methodology and technology.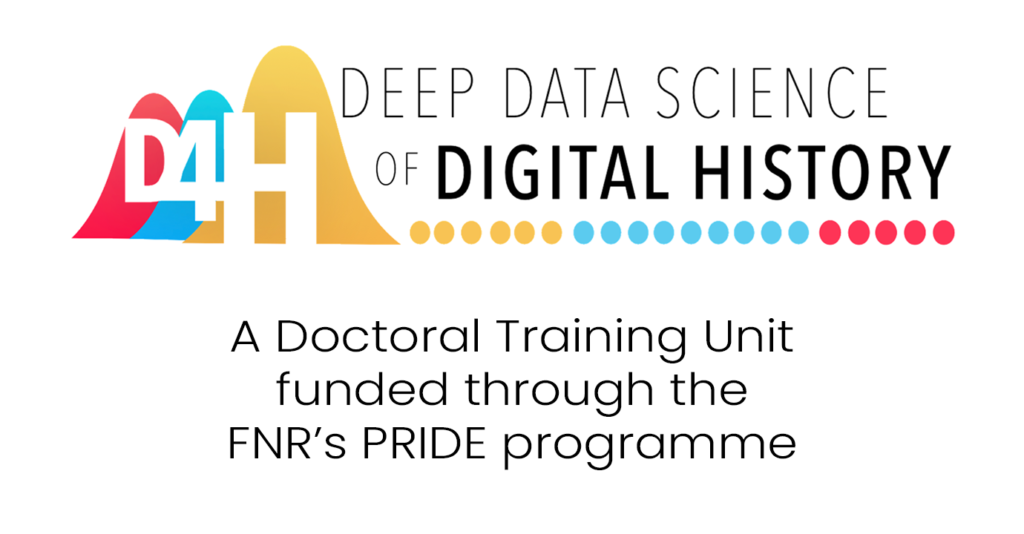 C²DH is also involved in knowledge sharing and teaching. After a first doctoral school (DTU Digital humanities and historiography), a new Doctoral Training Unit "Deep Data Science of Digital History" (D4H) will welcome doctoral students from autumn 2022. The centre is also working on the establishment of a Master's degree dedicated to learning public history in cooperation with the Universities of Venice and Berlin. The C²DH has grown from 39 employees in 2017 to 120 employees. With 32 doctoral students and 20 post-docs in 2022, the centre is currently conducting nearly 100 research projects.
C²DH 5th anniversary celebration
To mark this special anniversary, C²DH is welcoming Johanna Drucker, Professor of Bibliographical Studies at the University of California, Los Angeles (UCLA) for a talk entitled Value Exchange: Digitizing Cultural Knowledge Systems. Prof Drucker is internationally known for her work in artists' books, the history of graphic design, typography, experimental poetry, fine art, and digital humanities.
The centre has also produced a series of articles entitled "Five years C²DH – Five ways of innovating and sharing history".
Similar articles