In conversation with our young researchers: Ariane Gordan
27 January 2023
Cross-Border Human Mobility
In recent decades, more and more people have crossed borders, whether as permanent or temporary migrants, as daily transnational commuters or as refugees. These cross-border flows create important challenges for EU countries in general, and for Luxembourg in particular.
What are the causes and consequences of cross-border human mobility?
Ariane Gordan is a PhD candidate at the University of Luxembourg and affiliated to the Luxembourg Institute of Socio-Economic Research (LISER). Her research focuses on migration and economics and more specifically on the effect of migration on those left behind.
Analysing cross-border human mobility
With the free movement of people within the European Union, political instability and global inequalities, more and more people have crossed borders in recent decades, whether as refugees, migrants or daily transnational commuters. These cross-border movements generate important challenges for all countries and regions, and have particularly strong implications for their labour markets, public finances, social cohesion and for regional governance around border areas.
Migration is one of the most fiercely discussed topics in contemporary politics and society. Ariane Gordan's research project aims to inform economic policy making by exploring the role of migration both in developed and developing countries.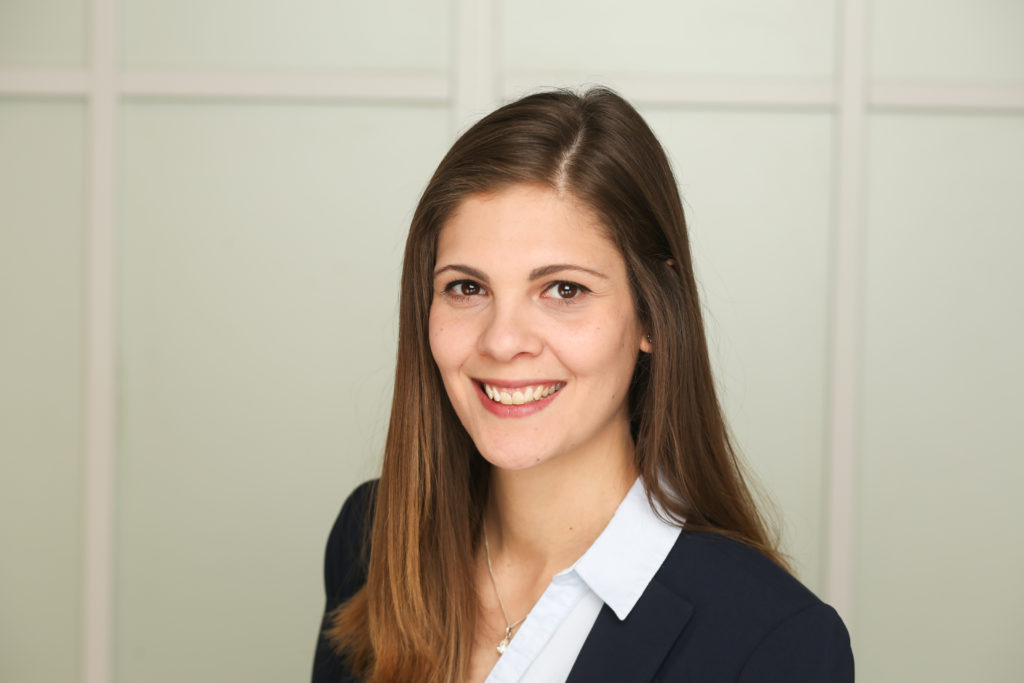 By design, research on migration is interdisciplinary. This topic touches upon not only economics, but also other social sciences.

The research group on migration at the University of Luxembourg and LISER fosters this exchange by frequently organising internal seminars and conferences and hosting international researchers form different disciplines.

Ariane Gordan
Other news related to migration
A member of the Analysis of CROSS-border human mobility (ACROSS) project
ACROSS aims to develop tools to monitor, analyse and improve the understanding of the causes and consequences of cross-border flows and to train doctoral candidates to address these challenges as future researchers and experts in and outside academia.
The three partners, LISER, CREA-UL and STATEC, aims to improve knowledge on the determinants of the size and structure of cross-border movements, on their economic implications, on their social and institutional effects, and on living conditions. A second feature of the research agenda is that the research group will analyse mobility issues at various spatial scales. The three partner institutions aim to create a team of excellence on cross-border mobility, a team where migration and labor market scholars can interact together with data providers, and where new generations of PhD students can benefit from synergies between institutions. To achieve its goals, the consortium provides a unique core training programme comprising general PhD courses, specific courses on cross-border mobility, a series of doctoral lectures given by international renowned scholars, offsite retreats, and job market sessions.
Among the world's leading institutions for producing research on cross-border human mobility
The cross-departmental Research Programme on 'Crossing Borders' of LISER and the University of Luxembourg have the ambition to be part of the world's leading institutions for producing high-quality research and informing decisions on cross-border mobility issues. With this in mind, Ariane decided to conduct her PhD in Luxembourg.
The strong profile of the research group in migration economics at the University of Luxembourg and LISER was the main selling point for me. Beyond that, both institutions are very well connected in different fields of economics.

Ariane Gordan
Prior to this, the German researcher completed a Bachelor's degree in socio-economics at the University of Erlangen-Nuremberg and a Master's degree in international economics and economic policy at the Goethe University in Frankfurt. During her studies, she joined a project of the German Institute for Economic Research, which allowed her to work on household data from Mongolia for her thesis. Driven by her interest in economic research and development, she completed internships in Brazil and Namibia, where she worked for the UNDP International Policy Center for Inclusive Growth and the German development bank KfW. Back in Germany, she worked for the Centre for Evaluation and Development, where her main tasks were to organise data collection in several developing countries and to support evaluation studies of development programmes.
At the heart of Europe
At first, Ariane did not know what to expect from living in Luxembourg. Yet the central position of the country in Europe and its proximity to Germany, where her family lives, made it very easy for her to settle in Luxembourg.
The public transport is free and well connected, the capital has a lot of cultural offers yet remains quiet and charming, and on the weekend, you can escape to nature in the countryside.

Ariane Gordan
The researcher really likes Luxembourg City and its beautiful landscape, especially in the summer. She also appreciates the diversity of people, which is also reflected in the variety of restaurants, bars and entertainment options.
Similar articles