In conversation with our young researchers: Magretta Adiamah
21 October 2022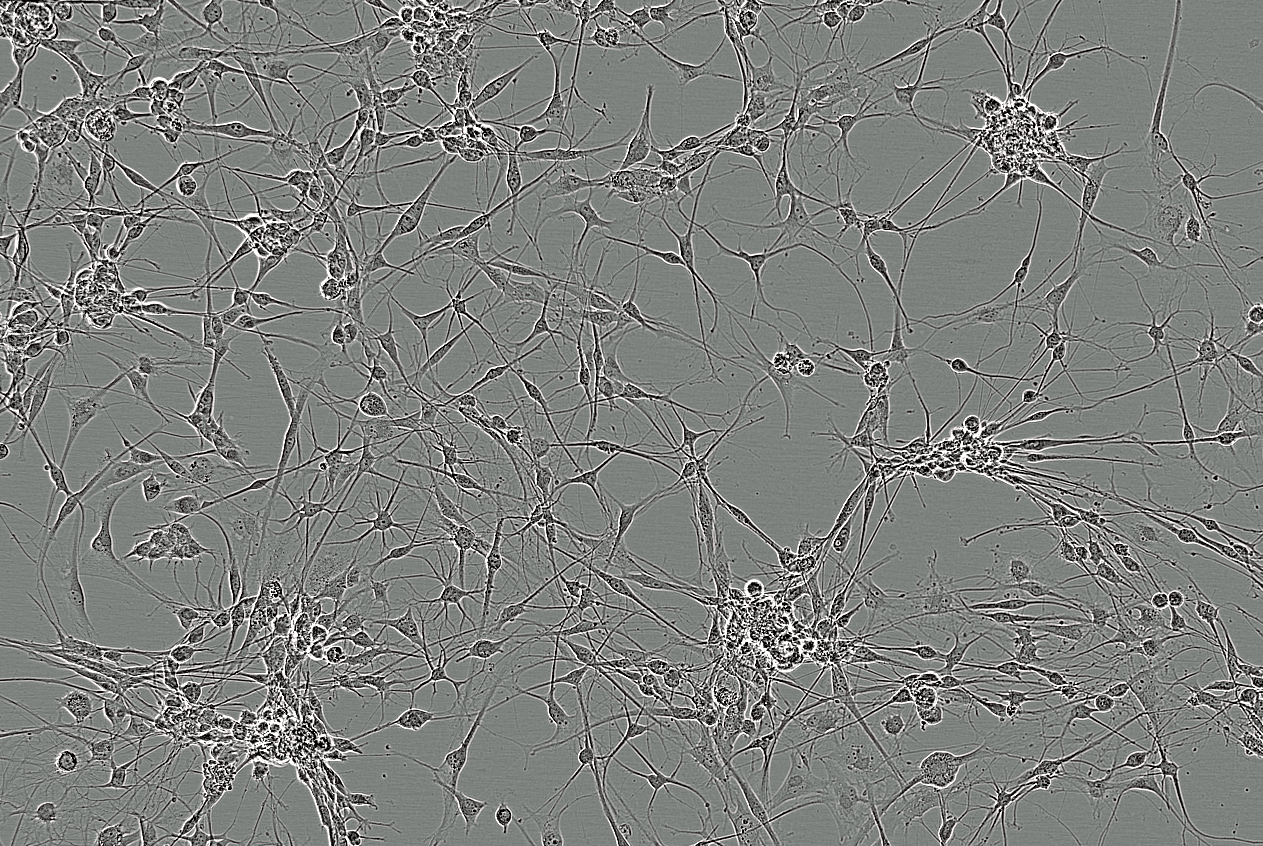 RNA methylation
Because RNA modifications have important functions within cells, investigating how they become altered in gliomas will help in the development of new cancer treatment strategies.
How RNA modifications are involved in cancer-related processes and how they affect tumour behaviour?
Magretta Adiamah is a postdoctoral fellow at the Department of Cancer Research at the Luxembourg Institute of Health (LIH). Her research explores the RNA methylation landscape of gliomas and its role in facilitating cancer growth, hoping it will offer opportunities for new therapies to be developed.
Epitranscriptome
Magretta chose to focus her on the several chemical modifications occur on RNA affecting their function (this is what we call epitranscriptome). N6-methyladenosine (m6A) is the most abundant modification on messenger RNA and plays a critical role in gene expression. Deregulation of m6A RNA modifications is associated with cancer, affecting its development and progression.
Funded by Télévie (Fonds de la Recherche Scientifique–FNRS) which recently granted two additional years to continue at the LIH, her work focuses on gliomas, the most common malignant brain tumour in adults. They are very diverse tumours and are separated into lower-grade gliomas (Grade 2/3) and highly aggressive subtype glioblastoma (Grade 4). These cancers are complex in their biology, which poses a challenge for effective treatment.
The proteins responsible for writing or erasing m6A modifications on RNA are often altered across glioma subtypes. Magretta and her team's aim is to understand how m6A RNA modifications are involved in glioma-related processes and how they affect tumour behaviour. Investigating how they become altered in gliomas will help in the development of new treatment strategies.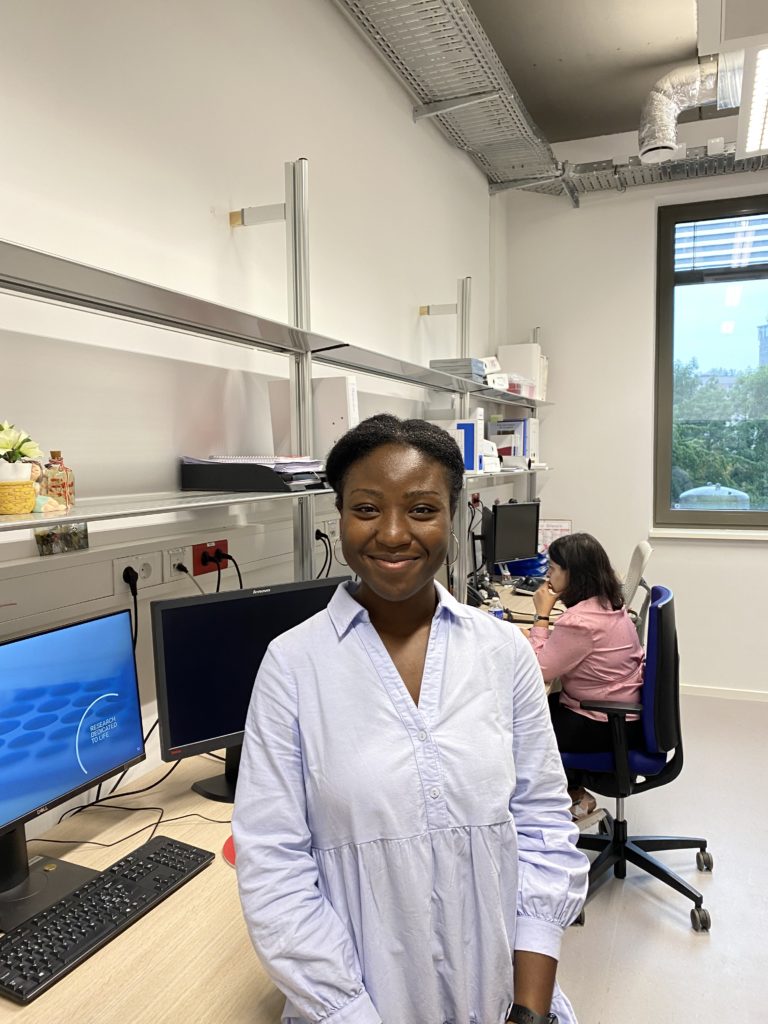 Within the NORLUX Lab, as a team we are able to support each other due to wide-ranging knowledge and expertise.

Magretta Adiamah
Encouraging collaborations
Magretta obtained a Bachelor's degree in Biomedical sciences at the University of Manchester. As a research-led university, her degree heavily emphasised laboratory-based learning and internships in a working lab.
Being able to contribute meaningfully to scientific research at an early stage motivated me to pursue biomedical research further. Having work I am passionate about that also has a benefit to society makes research highly rewarding for me.

Magretta Adiamah
Magretta then undertook a Master's in Research at the University of Birmingham, which greatly expanded her knowledge and skillset. There, she had the opportunity to work on two very distinct research projects: glioblastoma metabolism and protein modifications in breast cancer. It was important for her to gain exposure to different areas of cellular biology.
She went on to a PhD programme at the Newcastle University Centre for Cancer Research where she investigated the metabolic dependencies of adult and childhood brain cancers. Her supervisory team had very different areas of expertise and together helped to broaden her perspectives with her own research.
In 2020, Magretta moved to Luxembourg to integrate the LIH, as a member of the NORLUX Neuro-oncology lab and under the supervision of Prof. Simone Niclou and Dr. Sabrina Fritah.
I was keen to work on project related to cancer metabolism that also explored the interplay with other cellular processes. This is what really drew me to my current project in the NORLUX lab.

Magretta Adiamah
Within the NORLUX Lab, there are many interactions on a department and institute-wide level at the LIH, through the various seminars and departmental meetings. The exposure to ongoing work in other teams encourages collaborations with researchers beyond their niches.
The goals of the LIH is to enable research that places focus on clinical translation and improving patient outcomes. For that reason, there is close cooperation between researchers and clinicians across the LIH, Centre Hospitalier de Luxembourg (CHL) and the Laboratoire National de Santé (LNS).
Science without borders
Indeed, Luxembourg itself has many great institutes supported by large investment from the government, which keeps research at the forefront of innovations. The research ecosystem has well supported facilities and platforms which provide expertise in the technologies needed to carry out excellent research.
Magretta's project has been carried out in close collaboration with Prof. François Fuks of the Université Libre Bruxelles, a leader in the field of epigenetics. Additionally, Magretta has been able to use diverse cell models and patient samples, enabled by the close interactions between her lab and Dr. Eric Van Dyck and Prof. Michel Mittelbronn, from LNS.
And one of Luxembourg's strength is also its international outlook. The relationship between the Benelux countries and proximity to other European institutes really expands research networks and impact.
Being in Luxembourg really reinforces the idea of science without borders. Collaboration in research is fundamental as it enables teams with different expertise and resources to solve research questions.

Magretta Adiamah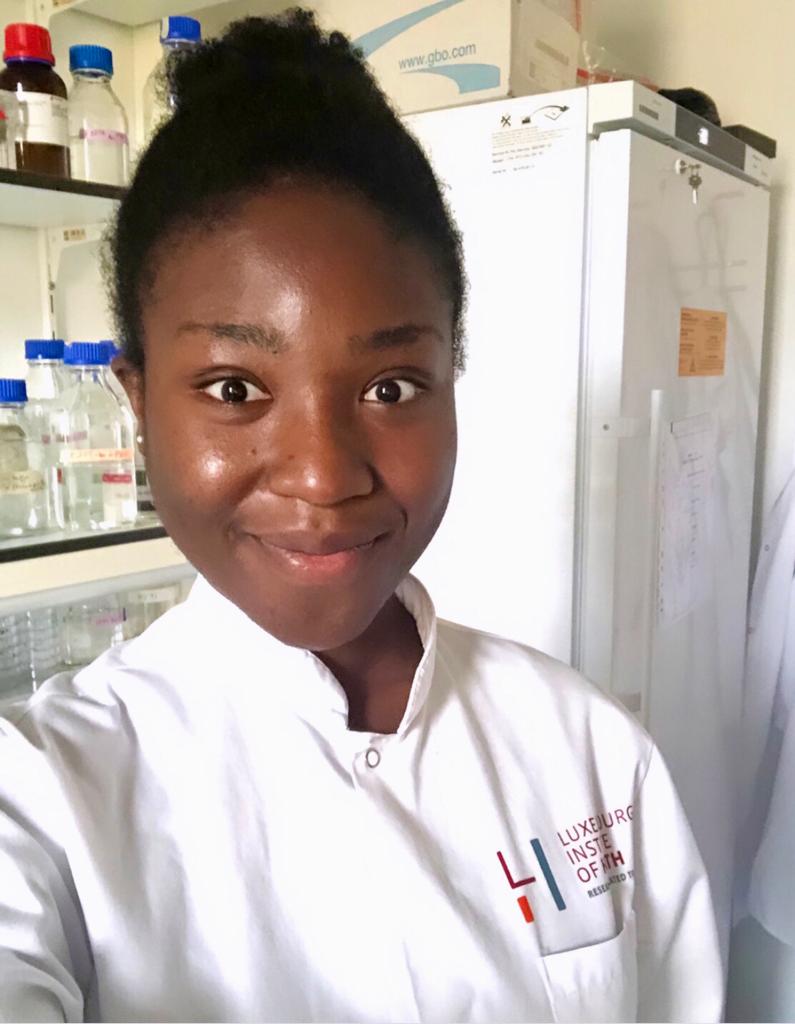 The unique character of Luxembourg
Living in Luxembourg has been great for Magretta so far. According to her, "there is a great mix of vibrant spaces with cultural and historical landmarks all around. There is the initial adjustment to the numerous languages spoken but it all adds to the incomparable character of Luxembourg."
Luxembourg is a unique melting pot of several nationalities, which helps to integrate and assimilate very quickly. Magretta loves the sense of community spirit in the commune she lives, and enjoys the year round events, which brings people together.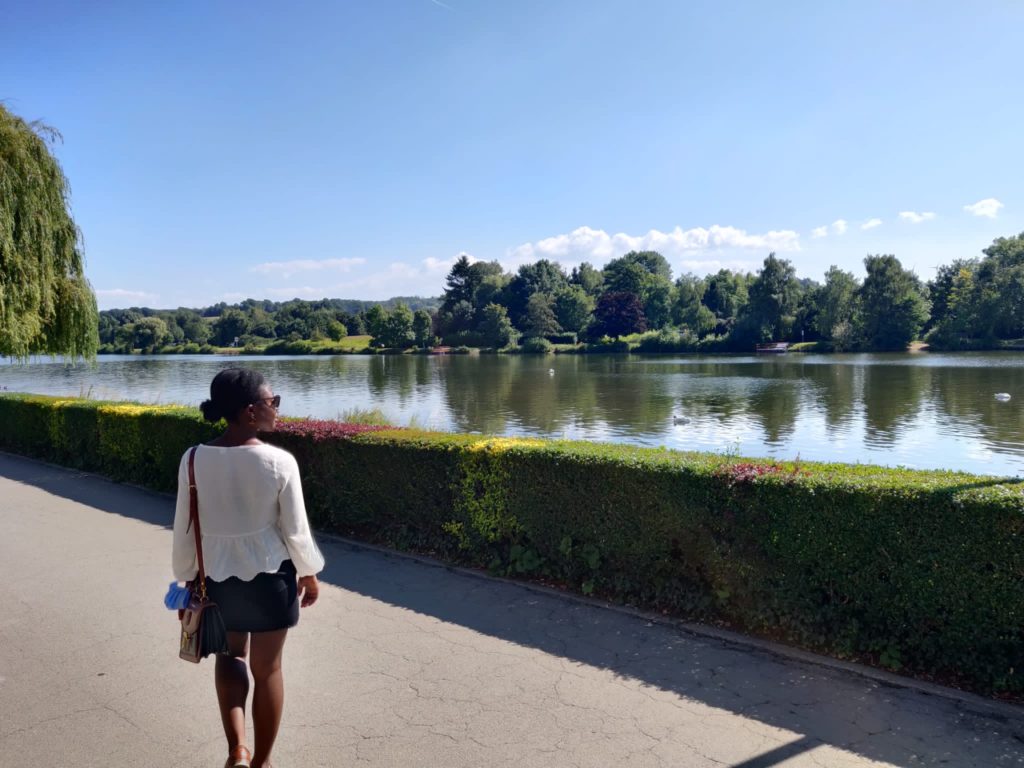 You are also never too far from nature as there are many green spaces and woodlands nearby.

Magretta Adiamah
Similar articles