Luxembourg National PhD Welcome Day 2023
22 August 2023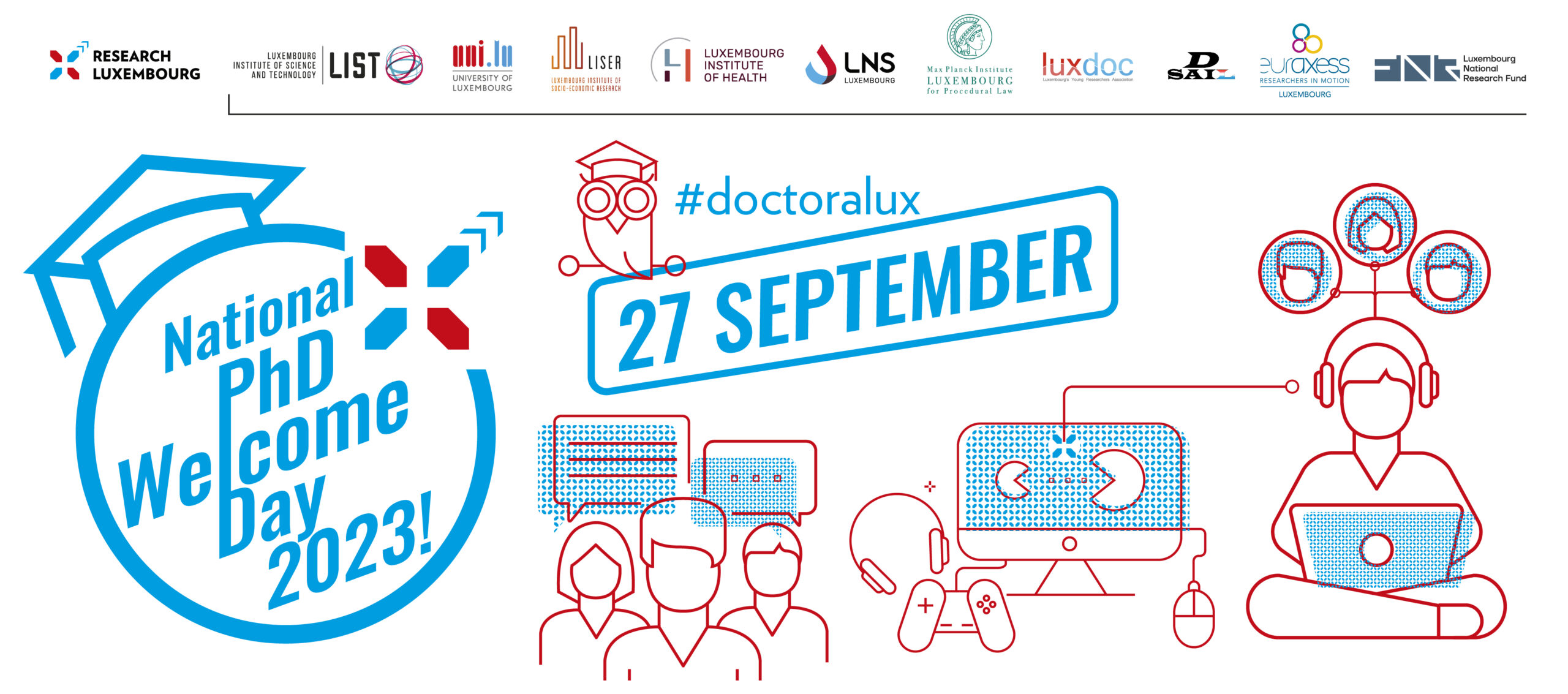 The 8th edition of the National PhD Welcome Day will take place on 27 September 2023.
What does the research landscape look like in Luxembourg? How to network with doctoral candidates and organisers of doctoral training?
The 2023 National PhD Welcome Day is a great opportunity for all first-year PhD candidates in Luxembourg to find out more about what research in Luxembourg has in store while meeting the people behind research.
All doctoral candidates registered at the University of Luxembourg since October 2022 or who arrived in Luxembourg after 1 October are warmly invited to register before 19 September for the eighth edition of the National PhD Welcome Day!
This annual event will provide you with excellent opportunities, such as:
Networking with your peers
Acquiring the tools for successful PhD
Receiving tips and best practices from senior PhD candidates and doctoral training specialists
Practical information
The event will take place at the Neimenster Abbaye in Luxembourg city:
Participants are invited to arrive from 13:30/1:30 pm
Programme will start at 14:00/2 pm with a welcome speech
Participants will then be divided into small groups to discuss various topics
After a break, participants will form new groups corresponding to their doctoral school or research field
The afternoon will be followed by a social event at the Mango Klub (formerly Shamrock Pub) at the Rives de Clausen.
More about doing a PhD in Luxembourg
Similar articles