Luxembourg ranks 5th in Europe for LGBTQ+ rights
09 June 2022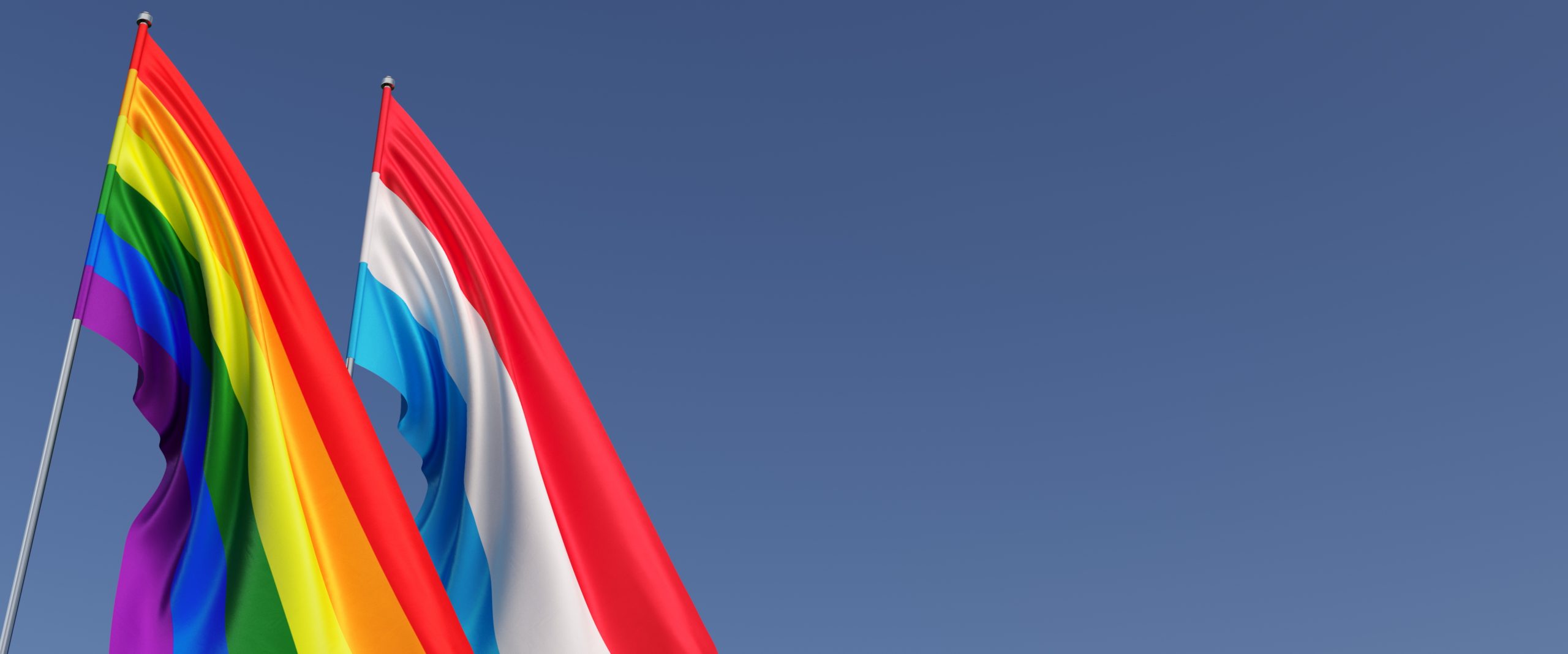 The 2022 Rainbow Europe index evaluated European countries based on equality and respect of human rights.
Results from the 11th edition of the Rainbow Europe index are out and Luxembourg's score of 68.03% places it in fifth position among the 49 European countries evaluated (including all 27 EU countries).
The top performer is Malta (92.02%), followed by Denmark (73.78%), Belgium (71.51%) and Norway (68.30%).
"Being gay is not a choice, but being intolerant is a choice and I will stay intolerant to intolerance, and this will be today my fight"

Xavier Bettel, Prime Minister of Luxembourg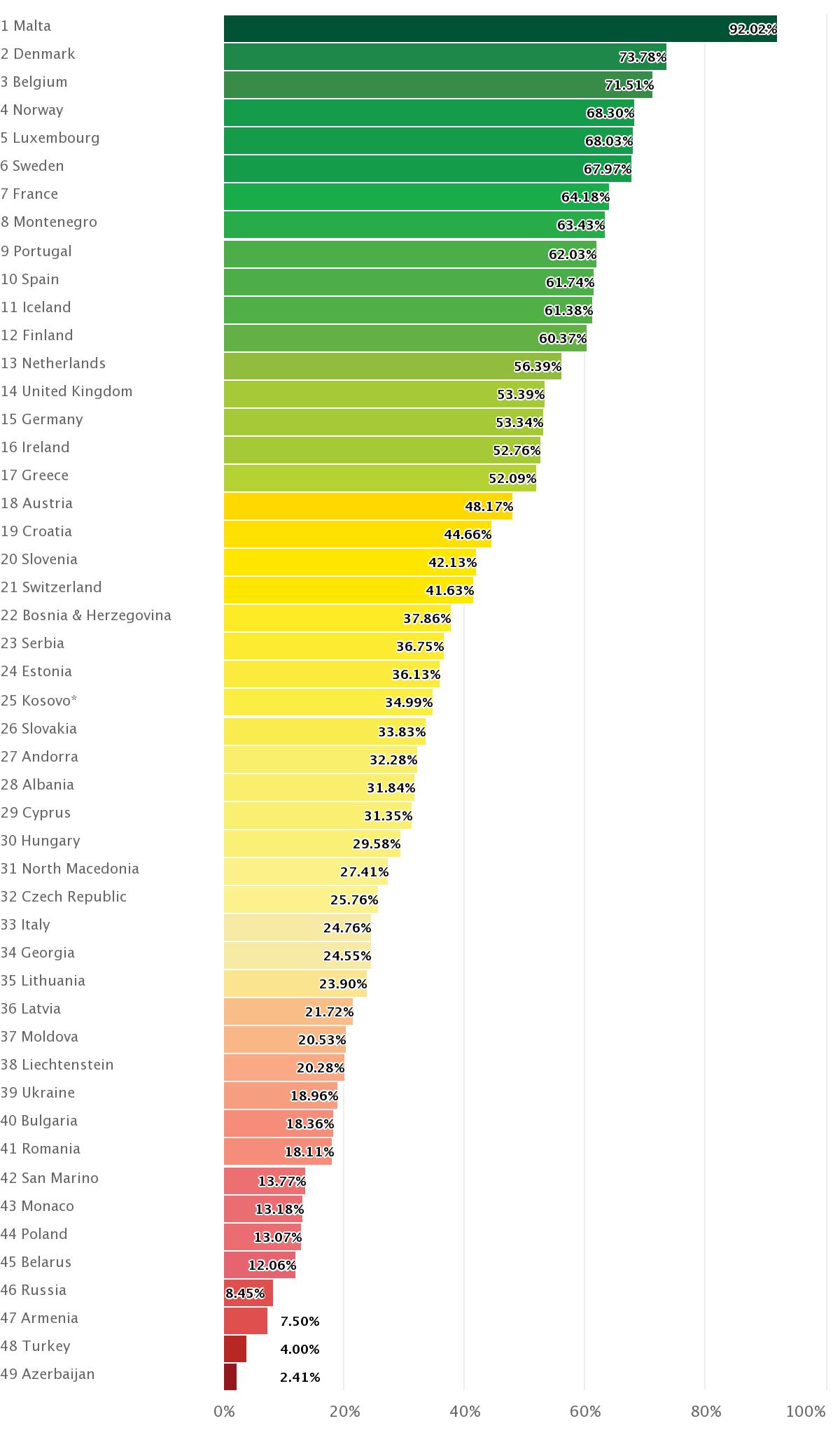 Improving LGBTQ+ rights in Luxembourg
While Luxembourg remains one of the most progressive countries on LGBTQ+ rights, its rank decreased from the third place in the 2021 rankings. This could be explained by the Grand Duchy for not having yet introduced a ban on conversion therapy.
Rainbow Europe index evaluators provide recommendations for Luxembourg:
Allowing for automatic co-parent recognition, so that children born to couples, regardless of the partners' sexual orientation and/or gender identity, do not face any barriers in order to be recognised legally from birth to their parents.
Updating the existing legal gender recognition framework so it includes a non-binary or third gender option.
How is the Rainbow Index calculated?
The rankings are based on how the laws and policies of each country impact on the lives of LGBTQ+ people. This includes seven areas which are: including equality and non-discrimination, family, hate crime and hate speech, legal gender recognition, intersex bodily integrity, civil society space, and asylum.
The ranking records a country's legal standards for comparison with its European neighbours but the numbers only provide one part of the story. The Annual Review gives a more nuanced, detailed overview of every country's progress over the last twelve months and has a chapter dedicated to each country as well as developments at international level.
Consult the Luxembourg Chapter
Consult the entire Annual Review
Research Luxembourg: studying LGBTQ+ issues
Researching happiness effects of same-sex and different-sex partnerships
Due to the heterogeneity of partnership formation and stability, the effect of marital partnership on well-being may differ between same-sex and different-sex couples. The issues of the well-being and marital partnership of same-sex couples are largely unexplored in the literature.
Researcher Shuai Chen of the Luxembourg Institute of Socio-Economic Research (LISER) 2021 publication entitled "Happiness and Partnerships" was co-authored with the renowned Dutch economist Jan C. van Ours of Erasmus University Rotterdam and Tinbergen Institute. Published in the "Handbook of Labor, Human Resources and Population Economics", the authors first begin discussing theoretical foundations for partnership formations focusing on marriage between a man and a woman and also describing cohabitation and same-sex partnerships.
Learn more about the publication in Research Luxembourg's 2021 article
Learn more about Research Luxembourg's Shuai Chen
Similar articles