Research Luxembourg partnering with the MedFIT event
26 July 2023

As Digital Health is a priority topic in Luxembourg, Research Luxembourg is partnering with MedFIT event for its seventh edition that will be held on October 10th and 11th in Strasbourg (France).
Gathering more than 650 international participants from over 30 countries, MedFIT is the leading European business convention dedicated to innovation partnerships in the fields of Medical Technology, Diagnostics and Digital Health sectors.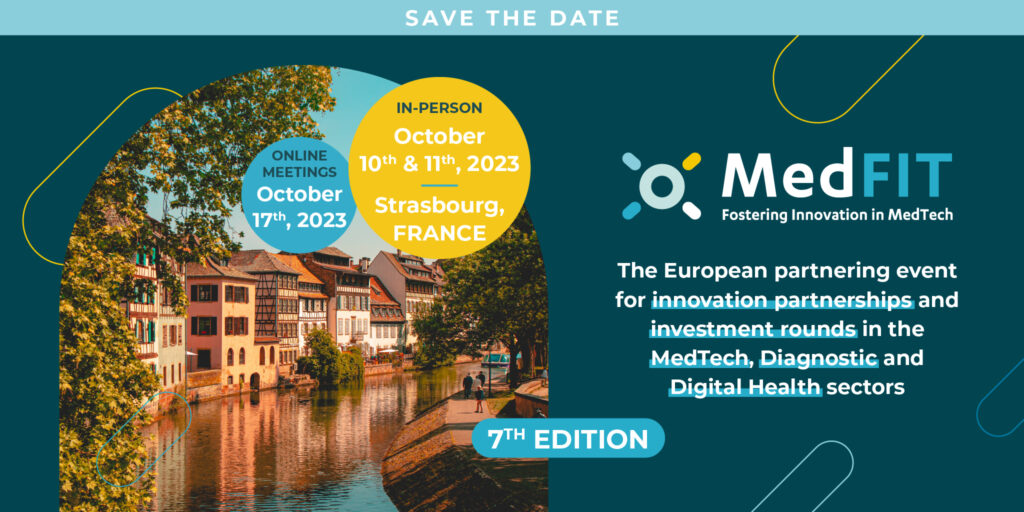 MedFIT brings together industry leaders, innovative MedTechs, diagnostics start-ups, TTOs, academic institutions, R&D services as well as companies and investors to help facilitate market access for innovations.
Key Figures
Over 650 participants from 30 countries
More than 80+ exhibitors
60+ high-level international speakers
30 innovation projects selected to be presented during the two-day conference
More than 3,000 connections made through the partnering platform
SUMMER OFFER
A reduction on the registration fees thanks to the code Research_Lux_0407 which gives access to:
20% reduction on the "regular price", from July 19 to August 31, inclusive
10% reduction on the "late registration price", from September 1 until the event
Personalised Healthcare: a research priority in Luxembourg
Luxembourg has the ambition to be a pioneer in implementing cutting-edge health technologies. The country strives to be among the leading countries in the world, especially in the field of personalised data-driven medicine.
In order to achieve this goal, Luxembourg is committed to biomedical research that will ultimately be beneficial to the patient, all the while contributing to the consolidation of an innovative, sustainable, and efficient health system. Following this logic, translational medicine plays an important role in the medical research carried out in Luxembourg.
Luxembourg will continue to promote its various contributions to personalised medicine from research, to speed up the development of more effective preventive and diagnostic tools as well as better and safer treatments for patients.
The perspective on health will not be limited to a purely biological or medical perspective, but will include socio-economic and behavioural aspects considered in a longitudinal perspective throughout the lifespan, which should allow for an emphasis on disease prevention and behavioural changes.
Similar articles