In conversation with our sciencepreneurs: German Castignani for Motion-S
11 June 2021
German Castignani is a former research associate of the Luxembourg's Interdisciplinary Centre for Security, Reliability and Trust (SnT) and current research fellow at the University of Luxembourg. He's also a successful entrepreneur, being Chief Executive Officer and co-founder of Motion-S, SnT's first ever spinoff launched in 2014.
Research and entrepreneurship have more in common than we often think. German Castignani is one such role model who took the entrepreneurial leap, contributing to making smart mobility a reality.
An Entrepreneurial Researcher
After earning his Master's degree and working in the private sector in Argentina, German Castignani did a research internship in France, which piqued his interest in research.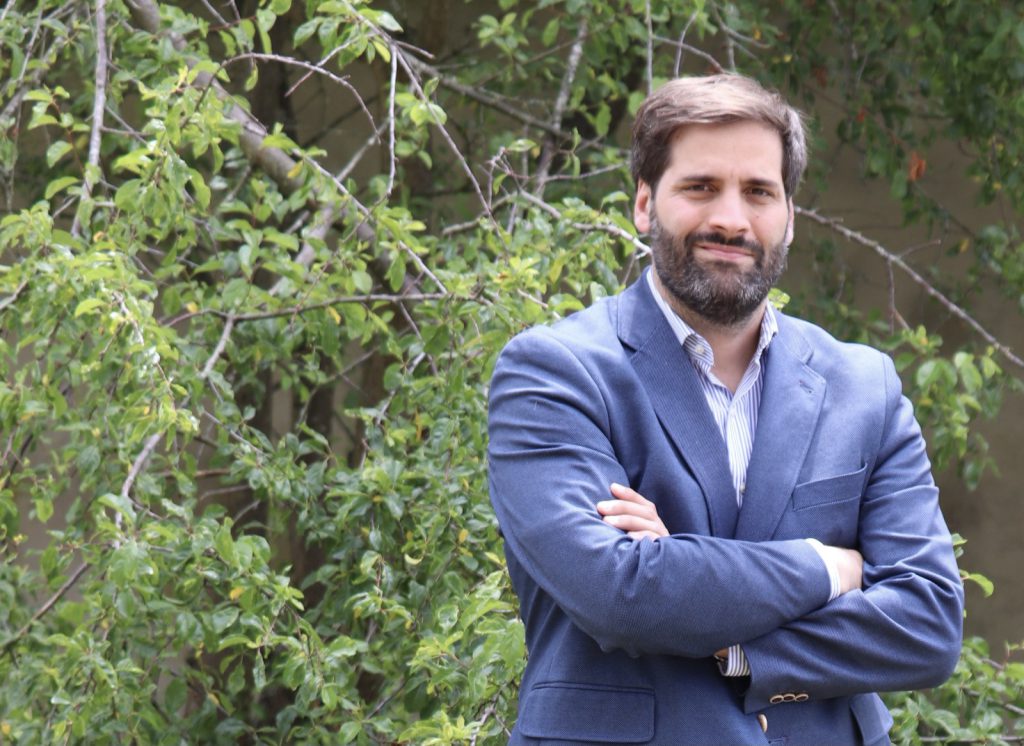 "Something that really cleared my choice to become a researcher has been the strong focus we can put on a single subject, putting all our energy and mind-set to achieve a scientific goal. This is something that as an engineer is difficult to achieve."

German Castignani
After completing his PhD in wireless networking in France, the Italian-Argentinian national came to Luxembourg, where he added an entrepreneurial touch to his vehicular telematics research, co-founding the SnT's first spin-off Motion-S.
Working in the field of vehicular telematics, German Castignani's research specifically focuses on how to make use of driving data, including GPS,sensors and car-data to provide driver risk profiles based on road safety statistics. Together with his research team and the support of a Ministry of Economy RDI project, he worked on a methodology for data augmentation and mapping of driving patterns to well-known contributory factors for road accidents to build objective risk scores. Thanks to this methodology, it is possible to cluster drivers into well-defined risk categories, as well as provide a risk score based on how exposed the driver is to road fatalities.
To German Castignani, research instigates entrepreneurial mindsets and dedicated skills.
"As a researcher, we need to work hard to find the balance between the economic aspects related to the commercialisation of a research-based product, and the continuity of the research activity, to make such a product continuously evolve in the right direction."

German Castignani
Today, the research activities of Motion-S are also supported by the National Research Fund (FNR) through an Industrial Fellowship Ph.D. project, in which the company focus the main trends in the usage of car-data to understand new risks and insurance-related pricing models in the connected and automated vehicle era.
An entrepreneurial success story
German Castignani encourages researchers to launch a start-up, citing for example the satisfaction of seeing their research become a reality.
"This is a fantastic adventure I can recommend to any researcher that is eager to see his ideas being deployed and spread in real-life."

German Castignani
Motion-S provides fleets telematics, on the one hand, delivering premium analytics to companies doing tracking and fleet management, and insurance analytics and risk assessment, on the other.
Recently, the company has successfully fundraised EUR 1m from Group <a>, a leading automotive equipment supplier in Latin America. Thanks to this investment, the startup is set to continue designing smart solutions with further integration of data providers and platforms while developing new mobility profiling algorithms to better explain mobility costs, going beyond risk analytics.
Luxembourg as a research and business destination
"Luxembourg is a well-established place to perform both applied and fundamental research. The diversity of the origin of the researchers, the variety of research topics and the very complete funding scheme that cover all the subjects and degrees of careers, make Luxembourg one of the best places to carry on research projects."

German Castignani
More about Smart mobility: What does the future hold?
Discover how Motion-s contributes to smart mobility
Similar articles